Want to start reading immediately? Get a FREE ebook with your print copy when you select the "bundle" option. T&Cs apply.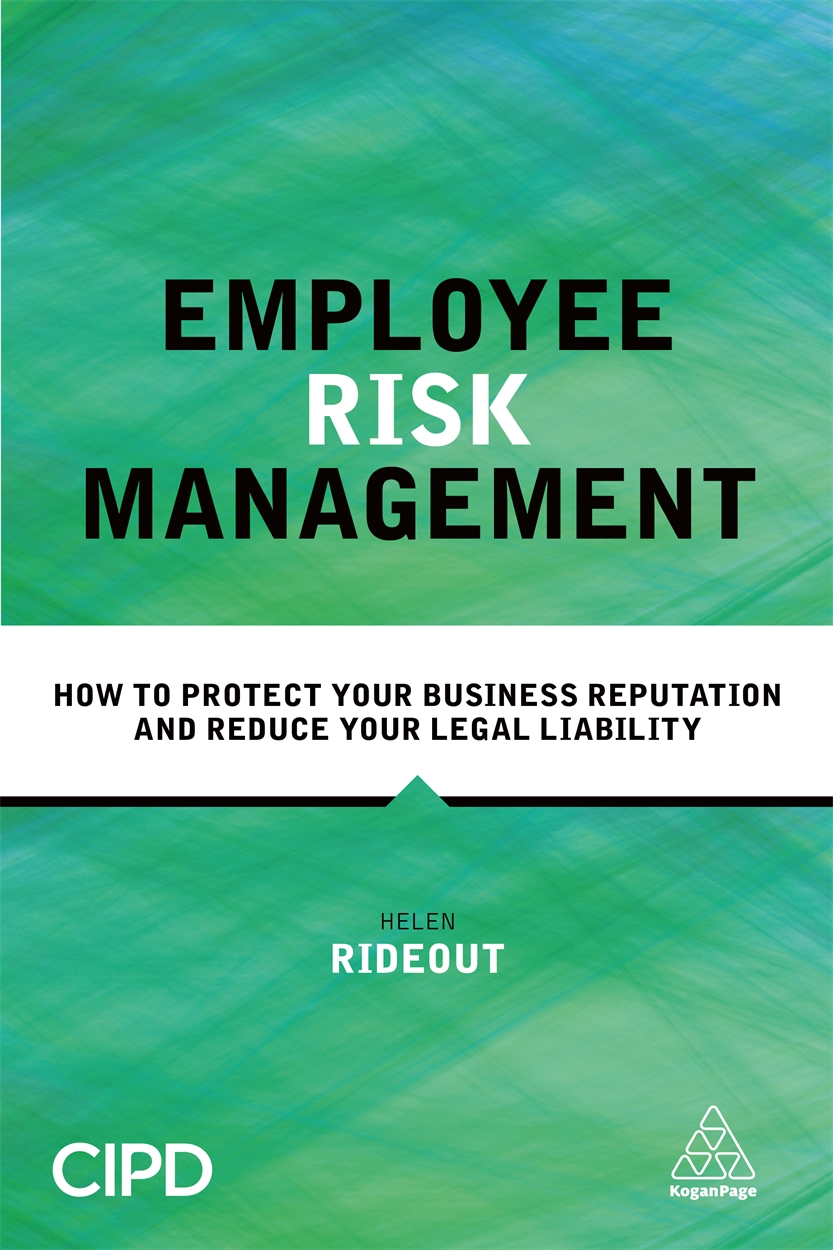 Employee Risk Management
How to Protect Your Business Reputation and Reduce Your Legal Liability
Protext your business reputation and reduce your legal liability with this best-practice advice.
EAN: 9780749471606
Edition: 1
Published:
Format: 234 x 156
272 pages
About the book
Employee Risk Management presents a straightforward, legally-grounded process that will enable employers to identify, manage and reduce the potential threats that come with every employee - as well as with anyone else who works for the organization, including contractors, volunteers, interns and temps. It covers everything from recruitment through to the end of the employment relationship. Readers will learn how to protect against threats as diverse as: managing employee social media use, an ageing workforce, remote working risks, data security and data protection.

Online supporting resources for this book include downloadable whitepapers and a social media checklist template.
About the authors
Helen Rideout is a qualified barrister (non-practising) with a Master's Degree in Employment Law and Postgraduate Diplomas in Human Resource Management and Occupational Health & Safety. With 20 years' work experience in HR-related roles in the private and public sector, unionised and non-unionised environments, and large, medium and small employers, she is now MD of Savvy HR Ltd, providing consultancy services to businesses on employment risk and reputation management. Formerly a Chartered member of the Institute of Occupational Safety and Health, she currently holds Associate membership of the Chartered Institute of Personnel and Development and Specialist membership of the Institute of Risk Management.
As a business owner and employer, this book has expanded my understanding of employee risk beyond the legal issues. It is comprehensive and far-ranging, taking in organization and national cultures, company processes, social media and employee engagement and well-being. What makes it really great is that I will keep it on my shelf as a ready reference and checklist on all employee risk issues.

Jo Ayoubi, Business Development Director, Track 360
Get tailored expertise every week, plus exclusive content and discounts