5 Steps to Launching a Successful Career in the Gig Economy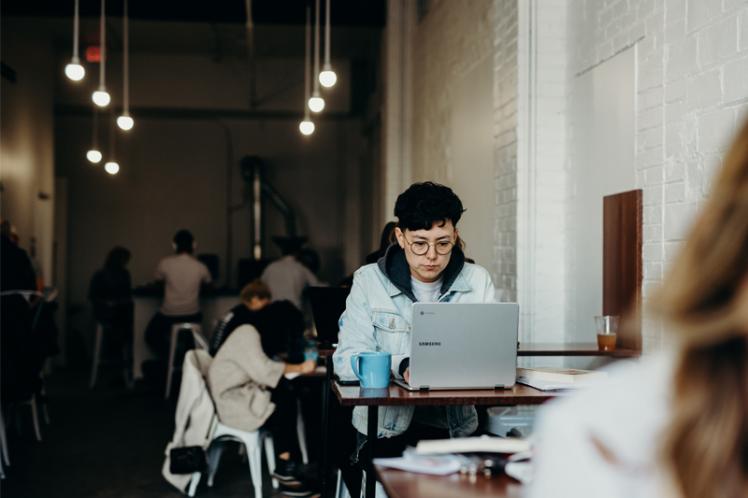 Before diving into the gig economy it's important to understand exactly what it is.
The gig economy is a workforce of short-term, temporary jobs (gigs). It offers a plethora of benefits that make it attractive to new and experienced entrepreneurs and freelancers.
Its most enticing benefit is the ability it gives you to work on-the-go; at home, whilst travelling, and even at your local coffee shop. The gig economy also affords you complete control of your time and the freedom to determine your own income.
It sounds great, but how do you actually get started? The five steps below will help you navigate the gig economy and create a whole new life for yourself...


1. Find Your Ideal Gig
It is important to understand that your ideal gig is more than just something you're good at. Your ideal gig should be something you're good at, can do quickly.
I always recommend offering at least three different tiers of service:
Tier one: Takes the least amount of time and effort on your part while providing customers on a budget with an easy, affordable way to work with you. It also gives them a glimpse at the quality of your work and makes them more likely to purchase your next level service.
Tier two: should offer more work on your part for a slightly higher price point.
Tier three: includes all the bells and whistles at your highest price that reflects its inherent value.
2. Create a Realistic Budget
The gig economy can provide a steady income stream once you're established.
Unless you book steady, ongoing gigs, though, your income can fluctuate wildly. One week might bring in two gigs, the next week might bring in twenty, and the following week might bring in four.
Budgeting time is as important as budgeting money. As you launch your gig-based career, create a chart that forecasts the number gigs from each tier you need to attain each week to meet your realistic monthly income goals. This time budget allows you to focus your work and create a steady income. 
3. Use the Right Platform
Having a great gig and a great gig structure is one thing, having clients who want to purchase from you is another.
Initially, finding those paying clients might be a bit of a challenge. Look at the range of freelance and gig-based websites that allow you to create a profile and post your gigs for a percentage of your total sales. The advantage of these sites is that they effectively do the marketing for you and can help to jump-start your career. Once established, you can slowly transition to your own website.
4. Market Like a Pro
While the gig platform you choose to work with will help with your promotion, it's really up to you to reach out to your target market and secure clients. Without effective marketing, your business will quickly flounder.
At the start of your gig career, opt for low-cost marketing methods. Business cards are a must and social media is a smart and cost-effective way to start advertising your new business.
Another smart marketing move is to create and participate in strategic partnerships. A strategic partner might be a fellow 'gig-er' who has regular access to your target market without being your direct competition. Strategic partnerships like these can benefit both parties, as you can refer leads to each other and advertise for each other.
5. Find Gig Diversity
Once your initial gig gains traction, start diversifying your gig portfolio. Think about it, in a 'traditional' 9-5 career you would expect growth and advancement. It should be same thing in your gig-based career.
Start off with one product or service. As your business grows, think of the natural steps of progression. Create a gig that easily spins off your existing gig and is the next logical step. This type of gig diversity lets you expand your portfolio, expand your market reach, and generate more income.
The 5 Steps in Practice
Imagine you are a graphic designer. 
Set up your tiers. Your first-tier gig might be a single concept logo design for £50. Your second-tier gig could be a two-concept logo design and business card for £100. And your third-tier gig might be a three-concept logo design, business card, and complete small business brand identity for £200.
Know your budget. To meet your minimum monthly income goal, you need to net £2,200. That means you need to sell two of each gig tier per week (make sure you account for the platform fee).
Promote your services. Start out on a site like Fiverr, slowly raising your rates as you build a steady following. As your audience and budget grow you can create a marketing budget to launch your own website.
Establish a separate social media presence. DO NOT use your personal accounts. Creating a cohesive profile and image across social media platforms will make you easy to find. Try to connect and work with strategic partners such as copywriters and small business coaches – you'll have the same ideal client but won't compete with each other's businesses.
Diversify your portfolio. Consider adding a gig to create social media covers and imaging, a gig to create complete brand boards, a gig to create interior and exterior signage, a gig to create print and e-book covers and a gig to create branded websites.
Thriving in the gig economy is challenging, but definitely doable. A little time spent researching and planning will help you turn short-term, on-demand bursts of work into a lucrative career, a lifestyle you'll love, and the income you deserve.