Are We Now Seeing Wider Acceptance of Climate Change in Society and Government?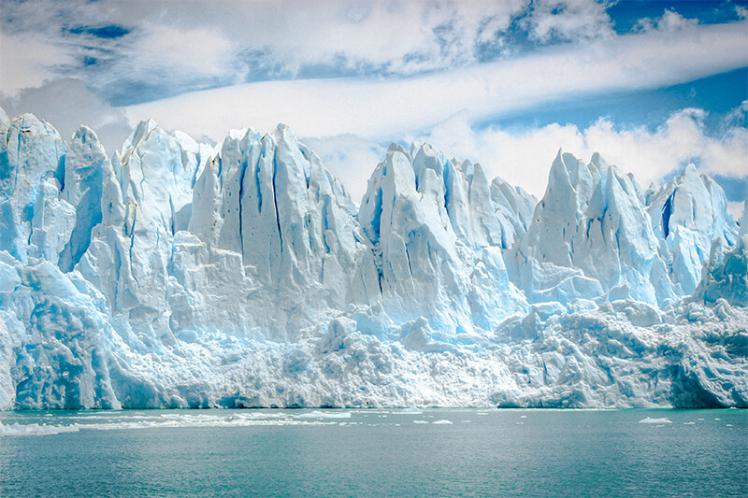 In this article, David B. Grant debates whether we are really seeing wider acceptance of climate change in society and government
Is there such a thing as climate change? The debate over this question has raged for a couple of decades and the answer has been uncertain. For example, on the 'there is no climate change' side, the Danish academic Dr Bjørn Lomberg published The Skeptical Environmentalist in 2001, and its main thesis was that many claims and predictions regarding environmental issues are incorrect. Further, former US presidential candidate Rick Santorum told different presenters at Fox News in 2011 that "there is no such thing as global warming" and that he had not accepted the "junk science" behind the whole debate.
On the 'yes there is climate change' side the US Environmental Protection Agency (EPA) notes on its website that carbon dioxide (CO2) emissions from fossil fuels has increased 16 times from around 2,500 teragrams per year in 1900 to over 32,000 teragrams in 2008. The increase in CO2 allows heat to build-up in the atmosphere which can then cause large and potentially dangerous shifts in climate and weather. As evidence of heat build-up the EPA further notes that the Earth's average temperature has risen by 1.4°F over the past century and is projected to rise another 2-11.5°F over the next hundred years.
But besides 'yes' and 'no' there is also a 'don't really know' or 'unsure' side who are confused by claim and counter-claim. For example, in 2009 another controversy, dubbed "Climategate" by The Spectator columnist James Delingpole, erupted when e-mails among a group of academics in the Climatic Research Unit at the University of East Anglia were hacked and published, and allegedly arguing that there was an exaggeration of global warming data which 'pushed' the theory that man has significantly induced global warming. However, a 2010 House of Commons Science and Technology Select Committee inquiry into the affair found that the scientific reputation of CRU remains intact and that the emails did not challenge a scientific consensus that global warming is occurring and is induced by human activity.
While not a natural scientist, I consider that there is an interactive effect among CO2 and climate change, and societies across the globe, including governments and citizens, need to be serious in investigating and mitigating this issue, particularly in logistics and supply chain management (SCM) activities. The revised edition of our book Sustainable Logistics and Supply Chain Management discusses issues surrounding climate change in the second chapter entitled Science of Sustainability.
There is however very recent evidence in the UK that a wider recognition and acceptance of climate change is taking place. A study published in January 2015 by Cardiff University's School of Psychology and funded by the UK Economic and Social Research Council found that almost 88 per cent of survey respondents agree that the world's climate is changing and that 76 per cent of respondents reported personal experience of climate change during their lifetime, particularly flooding events. Also, in February 2015 the three UK political leaders: Prime Minister David Cameron, Ed Miliband and Nick Clegg, pledged to work together to combat climate change, whatever the 2015 election result, as they said climate change was one of the most serious threats facing the world. Their pledge includes seeking a fair, strong and legally binding global climate deal which limits temperature rises to below 2°C, working together across party lines to agree carbon budgets in accordance with the Climate Change Act to accelerate the transition to a competitive, energy efficient low carbon economy, and ending the use of unabated coal for power generation.
Meanwhile, in the US a study by the Yale Project on Climate Change Communication and the George Mason University Center for Climate Change Communications has found 'Six Americas' or segments with different views on climate change in 2012: the Alarmed (16 per cent of the US population), the Concerned (29 per cent), the Cautious (25 per cent), the Disengaged (9 per cent), the Doubtful (13 per cent) and the Dismissives (8 per cent). The latter three segments represent the lowest belief in global warming, least concerned and least motivated side of a continuum. However, their collective percentage is 30 per cent, which is a contraction of 6 per cent from a level of 36 per cent in 2011. Further, President Barrack Obama announced two laws during 2014, one to mandate better fuel efficiency in trucks and the Clean Power Plan to enact carbon pollution standards for existing power plants, and also announced with China in November 2014 a target to reduce US greenhouse gas emissions to 26-28 per cent below 2005 levels by 2025 and see Chinese emissions peak and its share of zero-carbon energy double to 20 per cent by 2030.
So, more people and crucially governments appear to be taking climate change seriously and legislative initiatives are underway to tackle the problem. However, all sectors of industry including logistics and SCM, also need to be involved in this discussion as to the most effective and efficient ways to become more environmentally friendly for the planet and people in society while at the same time ensuring they can still make a profit from their business activities. These three highlighted elements are the core of John Elkington's Triple Bottom Line, which is the holistic theme that underlies our book and should inform students, tutors and businesses alike on the very important issues of sustainability affecting the logistics and SCM sector.
Alongside Alexander Trautrims and Chee Yew Wong, David B. Grant is author of Sustainable Logistics and Supply Chain Management. The revised edition of their book is out on 3rd March 2015. With particular attention for use in a teaching context, this revised edition provides carefully reviewed research-led applications and highly topical case studies that relate the theoretical concepts to what is actually happening 'on the ground'.