Assessing the Unexpected Performance of Grocery Retailer Festive Trading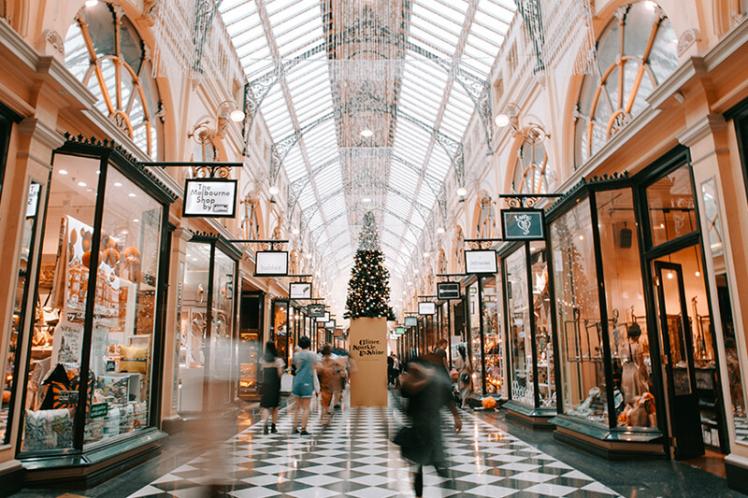 Barry Evans and Robert Mason give an insightful examination of Christmas trading performance of Britain's major grocery retailers.
Introduction 
Food retailing in the United Kingdom – as it is in any market – is a very competitive business. The accepted wisdom is that the 50 weeks leading up to the 2 week Christmas / New Year period is when retailers cover all the costs of operating their business. The 2 week Christmas / New Year trading is when they make their profit for the year. A good, bad, indifferent or excellent 2 weeks is therefore critical in determining a retailer's profit for the year. This explains why food retailers put so much time and effort into their Christmas range planning, planning for the major supply chain demands they will face – stock, delivery vehicles etc-, ensuring they are staffed to meet store shoppers demand (with the help of head office staff working in stores over the period) to name just some of the challenges. The "big 4" food retailers – Tesco, Sainsbury, Asda and Morrisons – have been struggling for market share and losing ground in what is described as the "polarisation" of the market. Thus the market watchers in the city and media predicted in November/December 2015 that upmarket Waitrose and discounters Aldi and Lidl would be the winners in being the grocery shoppers destination for Christmas and New Year 2015/16. Did they get it right?
The Outcome – "the big 4"
1. Monday 11th January 2016 – an article in Namnews stated "Tesco, Morrisons And Sainsbury's Expected to Reveal Disappointing Christmas Trading Figures - Trading updates released this week, covering the key Christmas period, from Tesco, Morrisons and Sainsbury's are expected to highlight the struggles the major supermarkets are facing up against the discounters and slow market growth.
Tesco's third quarter and Christmas interim management statement due on Thursday is expected to show the UK's no.1 grocer saw its like-for-like sales fall around 1.7% over the festive period, despite recent moves to tempt shoppers back to its stores.
Meanwhile, analysts are forecasting that Morrisons figures due out tomorrow will show like-for-like sales down 2% in the nine-week festive period, slightly better than a 2.6% slip in its third quarter to 1 November.
Sainsbury's is likely to be the most resilient performer, with its third quarter update on Wednesday to show like-for-like sales down around 0.7% compared with a year ago.
Last week, Waitrose posted a disappointing 1.4% fall in like-for-like sales over the six week period to 2 January, suggesting the challenging trading conditions in the grocery sector continued over the festive period despite hopes that consumers, buoyed by rising wages and low inflation, would treat themselves and spend more on food and drink".
2. Tuesday 12th January 2016 –  The Guardian "Asda suffers unhappy Christmas as shoppers head to Aldi and Lidl". Sales at the chain slump 3.5% over festive period. Asda suffered the toughest Christmas of the UK's four biggest supermarkets as discounters Aldi and Lidl won 1 million more shoppers over the year. Sales at the Walmart-owned chain slumped 3.5% in the 12 weeks to 3 January, according to the latest figures from analysis firm Kantar Worldpanel, reducing its share of the grocery market by 0.6 percentage points to 16.2%. Evidence of tough times for Asda come after boss Andy Clarke pledged to cut prices by £500m this year in a bid to win back shoppers.
3. Tuesday 12th January 2016 – an article in Namnews ran the headline "Morrisons Had Far Better Than Expected Christmas". It continued "Morrisons has reported a surprise increase in sales over Christmas trading period, suggesting recent initiatives are starting to tempt some customers back from the discounters. Whilst analysts had been forecasting a like-for-like fall of around 2%, the chain said its sales rose 0.2% (excl. fuel) in the nine weeks to 3 January, a significant improvement on the 2.6% drop in its third quarter to 1 November".
4. Wednesday 13th January 2016 – Namnews reported "Sainsbury's Upgrades Outlook After Christmas Sales Fall Less Than Expected". Sainsbury's has revealed that it saw slightly better than expected sales performance over the Christmas period, adding to signs that the supermarket multiples are fighting back against the discounters. Following yesterday's surprise announcement that sales at Morrisons had risen over the festive period, Sainsbury's third-quarter trading data for the 15 weeks to 9 January showed that its like-for-like sales were down just 0.4%. The figure was an improvement on the 1.1% fall in its second quarter and ahead of the 0.7% decline predicted by analysts.
5. Thursday 14th January 2016 – Tesco
a. BBC Business stated
i. "Tesco sales rise 1.3% over the Christmas period". Tesco has hailed a "strong Christmas" after its UK sales rose 1.3% on a like-for-like basis in the six weeks ending 9 January. Chief executive Dave Lewis said the better Christmas was due to lower prices and more staff in stores. Tesco reported a 1.5% fall in sales for the 13 weeks ending 28 November after scrapping its "£5 off £40" promotion held in 2014. Mr Lewis stated "Our Christmas performance was strong... There is plenty more to do, but we are making progress and are trading in line with profit expectations for the full year". The company said that its price cuts and 4,000 additional 'Here to Help' staff in stores had been key to the sales improvement over Christmas.
ii. The figures follow sales updates this week from Morrisons and Sainsbury's that were received positively by investors. Tesco's total group sales, on a like-for-like basis, also rose over the six week Christmas period, increasing 2.1% on the same period last year. Mr Lewis said international sales were improving. "We continued our strong positive sales momentum in both Europe and Asia, with our Thai business reaching its highest ever market share."
b. Namnews "Tesco Reveals Surprise Like-For-Like Sales Rise Over Christmas". Tesco has reported a much better than expected 1.3% rise in UK like-for-like sales over the six weeks ending 9 January with the group saying it had a "strong Christmas" in all its formats and categories, including positive sales growth in its Extra stores. Volumes increased by 3.5% and transactions rose by 3.4%, suggesting recent moves to cut prices, improve product ranges and customer service are starting to tempt some customers back from the discounters.
There was also improved performance in Ireland with like-for-like sales climbing 2.9% over the Christmas period and edging down only 1.3% in the third quarter as the group continued to invest in pricing to improve its competitiveness.
c. IGD Supply Chain Analysis added further insight with its commentary "The improved trading result reflects progress made in delivering lower prices to customers, major improvements to Tesco's range and availability and a material improvement in customer service. The completion of six more category range resets in Q3 including dairy, produce, wines & spirits and impulse meant availability in these areas reached record highs. As well as resetting the range, great availability has been achieved by simplifying operational processes and systems across the entire supply chain. Tesco stated that colleagues had delivered 'the smoothest operational performance in many years'.
The Outcome – Waitrose, Aldi and Lidl
1. Waitrose - The Guardian stated that the pressure on Britain's supermarkets took its toll on Waitrose which suffered a 1.4% fall in sales at established stores. Food retailers are being dragged down by fierce competition, changing shopping habits, and price deflation, which is the result of falling commodity prices and retailers battling over the price of essentials and seasonal favourites.
2. Aldi - NamNews reported on Monday 18th January 2016 that "Divide Opens Between German Discounters As Aldi Juggernaut Slows". There are indications that sales in Aldi's existing stores failed to rise at all. While Lidl continued to gain ground over Christmas, with double digit like-for-like sales growth, Aldi's juggernaut appears to have slowed. The German company refuses to disclose like-for-like sales, deeming them an irrelevance. John Neale, joint managing director at Aldi, says: "The majority of our growth will come from new stores because the huge popularity of Aldi means our existing stores mature quickly from the day they open." The discount chain last year opened 65 stores, taking its total to 627 in the UK, with plans to open another 83 this year. Analysts suggest its existing stores have not seen sales growth over the past year. Figures from Kantar Worldpanel showed that Aldi's sales rose 11.5 per cent in the four weeks to January 3. This is half the rate at which they increased a year earlier, when they climbed 25.8 per cent. Analysts point out that the growth rate is the same at which Aldi opened stores over the past 12 months — suggesting that its like-for-like sales were flat. Bruno Monteyne, an analyst at Bernstein, says: "Aldi's four-week growth of 11 per cent is in line with its space growth, implying its existing stores are now flat on like for like." Data from research group Nielsen also suggest that Aldi's margins have fallen. While the size of the average Aldi basket rose 1.5 per cent in the final 12 weeks of 2015, the average price of its items fell 3.2 per cent. Aldi's margins have come down from 5.3 per cent a year ago to 3 per cent in the second half of this year — and are expected to drop to as low as 1-2 per cent within the next nine months.
On Aldi's future plans to add online grocery ordering to its operation Mike Watkins, head of UK retail at Nielsen, said that the cost of adapting to the internet and making deliveries will eat into earnings and that cut-price competitors are "not immune to a fightback from the Big Four".
3. Lidl – In the same NamNews article "Divide Opens Between German Discounters As Aldi Juggernaut Slows" commentary on Lidl stated that Lidl told the Financial Times that its like-for-like sales rose 18.4% over Christmas, down from 20.5% a year earlier. Lidl continued to gain ground over Christmas, with double digit like-for-like sales growth, while Aldi's juggernaut appears to have slowed. Kantar recorded that Lidl's four-week sales were up 21 per cent over Christmas, far outstripping the rate at which it opened stores and nearly double the 12.6 per cent growth recorded by Kantar a year before. In the past 12 months, Lidl cut the ribbon on 20 new outlets, taking its total portfolio to 630 — an expansion rate of 3 per cent. Data from research group Nielsen suggest that Lidl's average basket size grew 4.7 per cent, outstripping its average price decline of 2.3 per cent. Lidl ramped up its deluxe range ahead of the Christmas festive period – in marked contrast to Aldi which failed to include key Christmas favourites, such as smoked salmon or red cabbage, in its offerings.
CONCLUSIONS
Christmas and New Year sales were better than analyst and media predictions for Tesco, Sainsbury and Morrisons. Deals on alcohol and vegetables, together with enough staff to keep the queues down and shelves full, meant all three grocers improved their sales performance in December. But Morrisons's, Sainsbury's and Tesco's Christmas sales figures were only a surprise to those who had read the latest market share data too simplistically. The closely watched figures, from Kantar Worldpanel, monitor trends in total sales. As the big chains closed shops, total sales fell and improvements in those still trading were masked. Shares in the three chains jumped up on hopes that they might finally have found a way to fight back against Aldi and Lidl.
Asda results were as bad as had been predicted. Waitrose fared relatively badly but the contrast between the discounters was perhaps the main change – Lidl continues to grow but Aldi appears to have no "like-for-like" growth in existing stores open for the same two trading periods i.e. - it is possible the German discounter's core estate recorded no sales growth at all in December and that their only growth is coming from new store openings.
Barry Evans and Robert Mason's book, The Lean Supply Chain, is out to buy now. This book examines how Tesco built one of the world's most successful supply chains. It assesses Tesco's most important innovations and examines how they are dealing with current challenges.