Build Your Coaching Business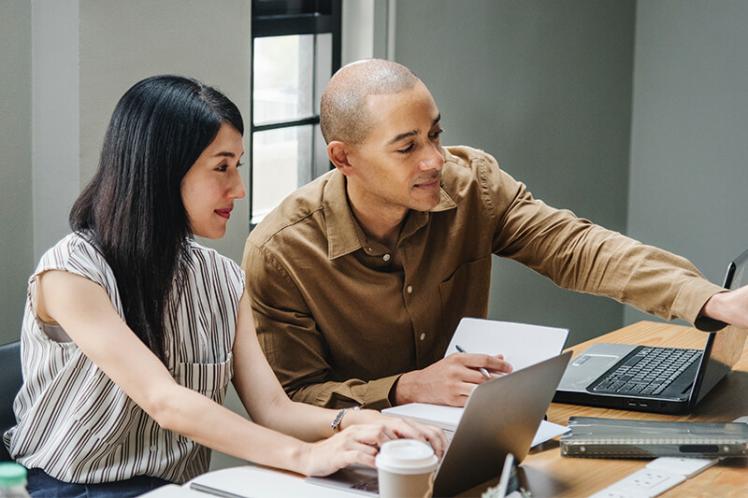 Leading life and business coach Rasheed Ogunlaru shares top tips and insights into how you can build your own coaching business.
Running a coaching, consultancy, leadership or training business is one of the biggest joys and thrills. We're in an industry which brings so many rewards: seeing people blossom personally and professionally; helping clients advance in their careers, business and relationships; helping teams and organisations flourish; boosting confidence, performance and wellbeing. You're making a real positive impact in the world.
At the same time you're running your own business that also needs time, attention and work to succeed. The reality of making it work commercially, financially and personally for you can be tough. Like many small businesses many coaches find it challenging and fail to survive the first few years. However there are a number of things that you can do to boost your chances of success in the same way that you help your clients. The other good news is that you can achieve this in a way that's true to you.
Most of us who set up a coaching or consultancy business excel in the fields of people, training and development, coaching – not necessarily in finance, marketing and operations. Most of us – perhaps yourself included - have not run a business before and most of us did not learn these skills during our professional training. However there is a myth that suggests that business has to be hard-nosed, ultra competitive. There's also a notion that you have to be someone else rather than yourself.
When I wrote Soul Trader I wanted to write a book to help people start and build a business they love through building it around their talents, values and people-skills and using these to propel you forward. The good news is that all of these qualities can be used to help you flourish:
Rasheed's 7 Soul Trader Tips
1) Clarity: Know your skills, talents, mission and vision and work from them. Write or revise a SMART (specific, measurable, achievable and time scaled) 2 page strategy/ action plan for your business and life for the next 3-5 years. Regularly update it to keep you on track.
2) Customers: Look at everything through your (potential) customers eyes. Speak their language. Ensure your website and promotional material looks at things from their perspective. Know the numbers. Clarify how many clients, sales projects you need financially. And now make sure you get out and about engage with people and prospects – only by getting out and about will we gain customers. Once you have them keep building the rapport.
3) Courage: Who are you? Why are you in this business? Use your unique story and passion to propel you forward. Articulate your background, mission, values, purpose and expertise. This is unique to you and will help your ideal clients find you.
4) Co-operation: You can't do it all on your own. List all the skills, resources, contacts and help you a) have b) need. Tap into and utilize your network for support, help, introductions and advice. Seek win-wins for everyone. Collaborate, and punch above your weight.
5) Conversations: Customer conversion is dependent on the right customer conversation. Make sure all your conversations in person, online and in your materials are clear, crisp, compelling, relevant, and customer-friendly/focused. Also you need to make sure that you are having enough conversations to make the conversion rate work for you. Set targets for this.
6) Creativity: Know what you do best. Know when to work and when to rest. Identify the times when you're best at management, finance and administrative tasks. Tap into what and who energizes and inspires you. Take time out for fun, family and to reflect and develop your business. All this will give you fuel.
7) Compassion: Take care of yourself, your health and those in your life, and take care of your customers. Build a loving relationship to your business. It's this love for what you do and whom you serve that will make people choose you, refer people to you and build brand loyalty.
+ Change: Everything will change; you, your clients, your industry, the economy, technology, your friends and family life. Maybe it's changed many times since you've ben in business. Embrace the change, anticipate the change, allow time to reflect, review and to refresh and renew. Put in time for a regular review of your business.