Customer Value: How to deliver It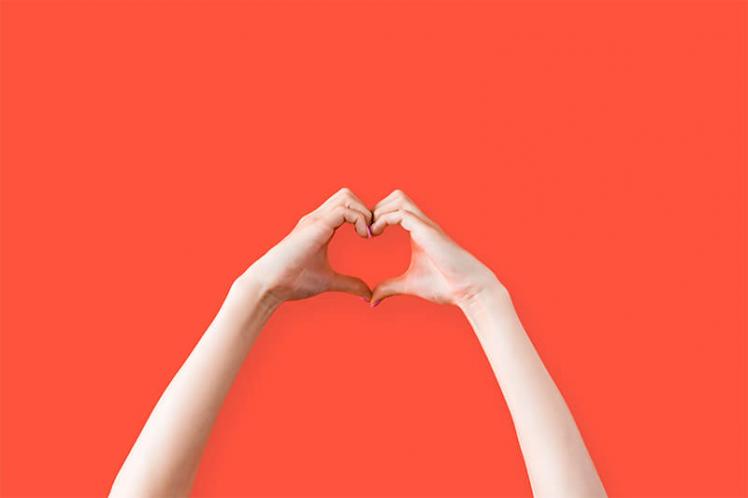 Learn how to deliver more customer value and think beyond profit to measure business success
In our first blog, we stated that the core purpose of an organization is to create value for its customers through providing products or services that meet their needs. We went on to explain why this purpose matters because it provides the organization with a means to differentiate themselves from competitors and allows the organization to set goals for long-term improvement. The measure of success will be profit or market share, or some other desired measure. These measures are not the core purpose – they tell the organization how well, or not, they are achieving their core purpose. So this is the 'what' and the 'why'. In this blog we will discuss the 'how' to achieve it.
We argue in our book that it is critical that the Marketing and Logistics departments work together – in harmony – to consistently deliver winning value. So how is this goal achieved? The key lies in the word 'harmony'. The marketing promise must be met by what logistics/operations deliver. One of the surest ways to lose customers, possibly forever, is to over-promise and under-deliver, and if you under-promise and over-deliver you are missing opportunities.
The level of promise will change as organizations mature and become more operationally capable to deliver. Any organization has the potential to learn, improve and mature their operational capability – though not all do! We can conceive the learning journey as consisting of a number of phases, as represented in the image below:
All operationally excellent organizations go through the equivalent of this learning journey. In our book, we conceive of three stages (immaturity, competence and excellence) to explain it. In reality, there may be many more stages. In building these levels of operational capability, the organization will need to first:
Identify what the necessary constituents (people, systems, processes) are of building operational capability to deliver value to its customers
Establish how competitors do it
Calculate where the organization ranks against its competitors
Second, assess what the organization needs to do to achieve operational capability:
Ideally, to be the most competent;
At least, to not be the least competent
Third, translate this appraisal into the following steps:
Understand what customers want and set objectives to meet these wants – what and why
Prioritize objectives to acknowledge the sequence in which they should be tackled – what and when
Design a strategy to deliver these sequenced objectives – what, how, who and when
Set measures that enable the organization to know that the strategy is being delivered. Use RAG reports to communicate progress and change where necessary:

Red – strategy is not delivering objective(s). Use PDCA to reset strategy as a matter of urgency
Amber – plan needs slight modification to meet the objective
Green – objective(s) are being met as planned
The point is that overall there is a fundamental sequence to the growth of an organization's operational capability – like learning to walk before it can run. This sequence is demonstrated in the following system diagrams. The first stage is immaturity. Here the organization is striving to ensure its own system is fit for purpose. This can be visualised in a system model as shown in figure 1.
Figure 1: System model for an immature organization
Stage 2 – competence – building on its own competence, the organization now needs to build strong collaborative relationships with suppliers (and customers). The resultant growth of trust is visualised in figure 2.
Figure 2: System model for a competent organization
Stage 3 – maturity – shows the organization widening its influence to government, regulators, trade bodies etc. This is shown in figure 3 and is how excellent organizations establish credibility and become judged, in time, as world class.
Figure 3: System model for a mature organization
What organizations should aim to achieve is an alignment between their capabilities and their purpose so they do not under-deliver nor over-promise. Essentially this means their people, processes and systems need to act as one in a fully coordinated manner. So as organizations become more capable the people, systems and process relationships with suppliers and customers become more intertwined, refined and aligned with each other to provide support for ongoing customer-winning capability.
About the Authors: Robert Mason has a business background, mainly in a variety of roles with M&S. He is now a Reader in Logistics and Operations Management (LOM) at Cardiff Business School and has led many business research projects with Tesco as a partner.
Barry Evans' early career involved roles in Logistics/Distribution with Watney Mann, Rank Hovis McDougall and Royal Mail. This was followed by roles in Tesco plc, including Lean Process Manager in Tesco Supply Chain Development. He joined the Lean Enterprise Research Centre at Cardiff Business School as a Senior Research Associate. Mr Evans is now retired.
Click the button below to purchase Marketing and Logistics Led Organizations and save 20% when using code BLGMLLO20 at check-out. To get these updates straight to your inbox, subscribe to our newsletters today.