Does It Pay to Make the Supply Chain Greener?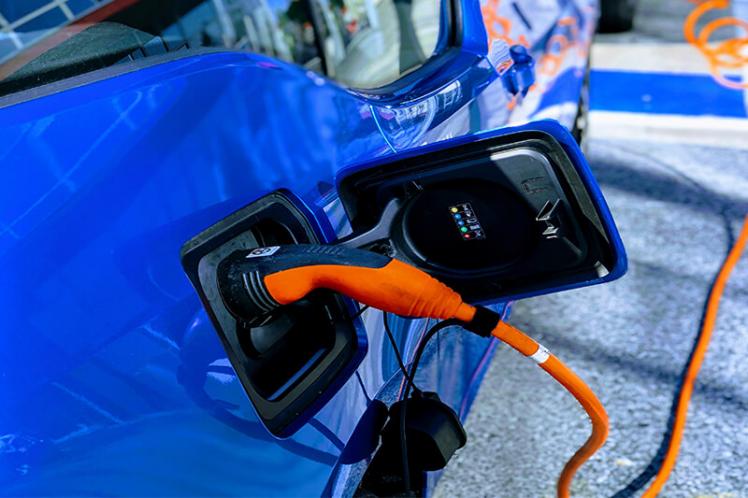 In this article, Chee Yew Wong discusses how companies can realize cost and financial benefits alongside better environmental performance if they implement integrated green supply chain management.
Does it pay to be greener? For many years 'no' was the answer to this question. Most public and private organizations argued that environmental protection comes at a cost. Organizations that could only afford to use old technologies would have to purchase end-of-pipe solutions to respond to new environmental regulations. New technologies that produce less emission and waste were more expensive. Furthermore, most marketing people still believe 'green' does not sell, and even if it does, 'green' is only for the very few who can afford it and are happy to pay more. Thus, fair-trade products are still a small part of the many marketplaces.
Since the 1990's some famous management gurus, including Michael E. Porter, started to argue that 'green' means lean and competitive advantage. There are some simple explanations. All waste and pollution contain energy and useful resources. Reducing pollution, waste and emission means reducing cost in the supply chains. However, no one in the same industry or supply chain would invest in pollution reduction when no one else is doing so. Thus, Porter argues that stricter regulations, even though they cost money to implement, would eventually increase efforts to develop the required innovative technologies and solutions. The trouble is, despite numerous attempts, no study is able to prove this Porter hypothesis. Perhaps there are not enough 'stricter' regulations yet, or more time is required to develop such technologies.
Instead of regulations, most organizations prefer to voluntarily reduce the use of natural resources and energy to provide the same functionality in their products. This 'lean and green' approach uses less materials and energy and therefore helps to achieve cost reduction and competitiveness. This approach can be applied to reduce internal costs within the same organization as well as across the supply chains. In fact, a lot more benefits can be realized if this approach can be adopted by members of the entire supply chain. Why? Firstly, a lot of money is spent outside of the buying organizations to purchase inputs from the extended global supply chains. Secondly, buying organizations from the developed world (e.g., Wal-Mart, Puma, Nike, just to name a few) realized the majority of the environmental issues, be it pollution or energy, come from the lower suppliers from the developing countries.
However, it becomes trickier when organizations try to apply the lean and green approach along the entire supply chain. Lower-tiers suppliers are financially less capable; they are less visible from the NGO's; and they face less regulatory and other pressures to become greener. In addition, sending third-party auditors costs money. Demanding first-tier suppliers to pass on environmental requirements to lower tiers is similar to imposing regulations – research shows that this does not always work. Alternate to this "monitoring" approach, some recent evidence suggests a more effective approach called supplier collaboration, which provides supplier assistance and implements joint environmental management efforts through the use of effective supplier codes of conduct.The revised edition of our book Sustainable Logistics and Supply Chain Management explains how such codes of conduct can be integrated into supplier-customer relationship management.
Regulations, monitoring and supplier codes of conduct are just part of the total solution. Organizations that do not go beyond these will fail to achieve cost advantage and environmental benefits. Such organizations typically make several mistakes. First, many organizations assign corporate social responsibility (CSR) units, or the like, but fail to integrate them with the supply chain functions and strategy processes. Strategy formulation processes often over-emphasize financial and marketing objectives but leave the environmental and societal objectives to the CSR functions that have less power in the organization. Environmental management is often assigned to a small organization unit that takes care of health and safety and environmental standard certifications. Such organizations operate with many different information systems, failing to track every component and information about their natural resource, energy consumption and damages to the environment across the supply chains.
When an integrated management system is being successfully developed internally then organizations will be able to integrate such a system into the supply chains. Integrated management system here means strategy processes take into account the balance between environmental, societal and economic to achieve sustainable growth as a part of one single management system that is connected to the environmental management system. Further, the management system is extended to the upstream suppliers and integrated with the key customers by novel green supply chain management processes and information systems. That means supply chain activities are facilitated by an integrated information system and green supply chain management that track and drive the reduction of energy, natural resources and emission through the entire global supply chain and product life cycle.
Recent evidence from academic research shows that integrated supply chain management drives innovation, and environmental innovation is the key to decoupling economic growth from environmental damages. Recent research by Professor Wong shows that some (but a small number of) organizations have started to realize financial gains from implementing integrated green supply chain management while improving environmental and cost performance. For those who know how - it does pay to make the supply chain greener.
Alongside Alexander Trautrims and David B. Grant, Chee Yew Wong is author of Sustainable Logistics and Supply Chain Management. The revised edition of their book is now out. With particular attention for use in a teaching context, this revised edition provides carefully reviewed research-led applications and highly topical case studies that relate the theoretical concepts to what is actually happening 'on the ground'.