Growth of The Food Retail Convenience Store Channel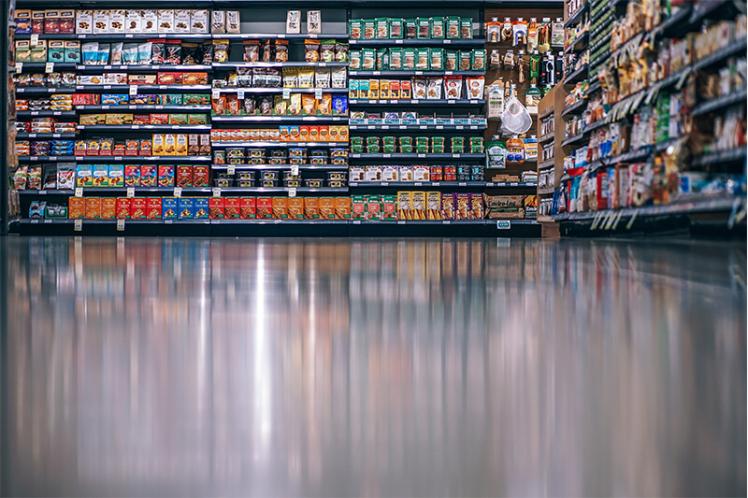 In the last few years there have been major and hugely significant changes in the UK food retail sector. These are having what could be described as seismic impacts on the main players in the sector – the multiple supermarkets who account for about 97-98% of all the food sold in the UK!
In last week's blog we addressed the first of three significant food retail market changes which have had a major negative impact on the major retailers – Tesco, Asda, Sainsbury's and Morrisons – namely the "polarisation" of food shoppers' destination for their food shopping
   a. The growth of "upmarket" consumption in Waitrose and Marks & Spencer
   b. The massive increase in food spend in the discounters such as Aldi and Lidl
Over the next two weeks, this blog will address the two remaining significant retail market changes, which are
   1. The growth of convenience stores as a proportion of where consumers do their food shopping – this week
   2. The growth of online shopping – next week
The body that represents the way in which food suppliers and retailers carry out their business is IGD – The Institute of Grocery Distribution. Their 5 year market forecast compares the current consumer spend via various food purchase channels and compares this with a "five year ahead" forecast to plot the expected channel changes -

The combined change – Actual 2010 to 2015 + Forecast 2015 to 2020 for the three channels showing large growth are -
   Convenience stores   £29.6bn up to £44.1bn   +49%
   Discounters   £6.2bn up to £23.2bn   +274%
   Online   £4.2bn up to £17.2bn   +310% !!
So what is classified as "convenience"? Essentially they are smaller neighbourhood stores approximately 3,000 – 4,000 sq.ft in size and often with a Petrol Filling Station (PFS) as part of the operation.
The convenience channel was seen initially by Tesco as a potential for growth around year 2000. Their "Clubcard" shopper data began to show an emerging trend of "cash rich, time poor" consumers beginning to shop "little and often" rather than the traditional large weekly or monthly shopping trips. Their early recognition of this growing channel prompted them to make a significant move into growing their convenience store portfolio. Initially they investigated setting up new convenience stores with a PFS on site (in some cases as a joint venture with Esso). Tesco realised that the rate of growth would be slow – dependent on finding suitable sites, gaining planning permission etc. In 2003 Tesco decided to speed up the whole process with the purchase of "T&S One Stop" convenience chain who operated approx 1200 stores. This total included 870 designated "convenience" and about 550 stores were re-branded as Tesco Express during a 2 to 3 year conversion programme (the remaining T&S stores remaining as a subsidiary company within Tesco).
The cumulative number of Express convenience stores in operation year by year is shown below -
Tesco identified the potential for convenience stores some years before the other major multiples – arguably leaving a "format gap" which the discounters – Aldi and Lidl – were able to exploit given the opportunity that arose following the global financial crisis (which we described in Blog #1).
The current situation is that the other major UK Retailers have the following status on operating convenience stores –
Asda – in their annual report (at 31st January 2015) Asda declared 3 convenience format stores. 

Co-op – in their annual report (at 3rd January 2015) Co-op declared a total of 2079 convenience format stores and stated that "convenience" was their main format for growth.

M+S - Our Simply Food format continues to grow strongly. We opened 62 new stores in the UK this year, taking our total to 504. Our franchise partners play a key role in this growth. In March we opened our 200th Simply Food store through our partnership with BP.

Morrisons – in their annual report (at 1st February 2015) reported 153 convenience format stores. In September 2015 they announced disposal of these stores citing "M local would have required significant further investment in new sites, plus additional capital expenditure and lease commitments, to reach profitability". They state that they will possibly return to this format in the future.

Sainsbury's – they operate "Sainsbury's Local" format and reported 707 "local" stores in their annual report to 14th March 2015.

Waitrose – now operate 60 convenience format stores plus 28 as a joint venture with BP at service stations on Motorways and main roads.
Tesco Supply Chain Strategy to Exploit the Growth in the Convenience Market
Tesco are clearly a pioneer in this area and have generated considerable first move advantages as a result. They have carried this format into their global territories such as Europe and Thailand.
Tesco have also learnt a great deal about the unique supply chain challenges that these types of outlets present and how to best cope with them. One problem is that servicing these smaller store formats is more costly than supplying the larger stores such as Tesco Extras where the economies of scale are obviously larger. So, as more trade diverts from larger to smaller stores, retailers such as Tesco have to be very smart at how they manage the supply chain process.
They also have to be smart at managing the marketing proposition presented in these types of stores, many of which serve very different needs. For example, Tesco are taking the performance of convenience stores to the next level by closely managing the range of products catalogued in each convenience store so that they are relevant to the local demographics of the areas they serve. As an example, at Fulham Imperial Wharf, Marylebone High Street and St John's Wood (Express stores in upmarket areas of London), ranges now emphasise local requirements through the addition of:
A wider Tesco Finest catalogue;

Premium ranges of wine and champagne; 

Strong fresh food presence;

Pushing the boundaries of convenience where space permits with increased fresh and chilled ranges;

Euphorium bakery offering customers artisan breads and a selection of freshly made premium cakes, sandwiches and salads;

Food-to-go offering salad/fruit bars and hot food self-serve counters alongside an extensive range of sandwiches.
Learn more about convenience retailing and other key trends in the food retail sector in Barry Evans and Robert Mason's new book, The Lean Supply Chain.