Interview with Fiona Talbot, author of How To Write Effective Business English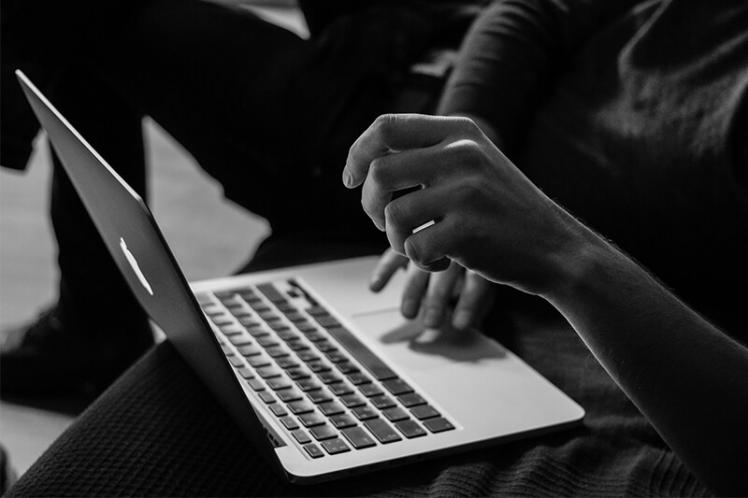 Updated: 12/09/2019
Why are you so passionate about helping people succeed in their business writing?
Fiona Talbot: Let's face it: few businesses today exist without staff having to write something along the way. And we're finding upcoming generations consistently prefer e-writing - whether as workplace e-mail, social media posts or instant messaging – over voice-to-voice communication or even face-to-face communication in meetings.
Increasingly we're seeing how business writing can be the lifeblood of an organization's success. No wonder bosses are crying out for people with writing skills - yet through my consultancy and also as a consumer, I see that there's very little workplace guidance around. This is despite the fact that people are thirsty for advice and eager to develop their careers.
That's what has driven me to write my books to help people succeed. All four of my books are packed with the fascinating, hands-on findings I've gleaned from running business writing workshops and being called in as a company trouble-shooter over the years. For example, some things never change:
If messages aren't understood, they won't work
If the tone is wrong, messages can irritate
If they lack impact, they won't get noticed.
But in other respects things are a-changing. Attention spans are shorter. There's more noise to cut through. There's a rise in echo chambers to be aware of and there can be echo chambers to avoid. No wonder I'm passionate about helping people identify the purpose of their writing and tailoring their messages so they secure the results they and their target readership need.
I'm so pleased to be able to pass on my expertise as a trusted adviser both to managers wanting to brush up their skills in writing for results and newer entrants to the workplace who realize they are enhancing their employability skills by writing clearly and professionally.
All your books refer to writing as part of the business cycle. Can you explain what you mean by that?
FT: Well, the first stage starts even before any of us even start work. You probably apply in writing online - or by resume/CV and covering letter or perhaps via social media channels. Or maybe you'll write your business plan or funding application if you're setting up your own company. The second stage: you make your mark by writing with the right impact. Stage three: you reach the top by developing strategies and relationships that you almost always have to cascade in writing. And the higher up you go, the more you'll be noticing people's writing – and the more they'll be reacting to yours!
Do you think some employers have been caught off guard? Previously they hired more on the strength of good speaking skills...
FT: Yes, you're right! As I mentioned at the outset, great speaking skills are extremely useful but writing is arguably the #1 form of business communication today and will continue to dominate. Even the fast-growing area of audio-books are powered by written scripts – and the same applies to videos. All these aspects of writing form 'the new conversation' that companies need to be part of.
It needs a new, highly valued skill set to write to engage and retain interest. It's an essential talent to know how to hone language to the target sector/channel.  It really aids employability too.
And when it comes to more traditional writing, such as reports or presentation slides, people often used to be able to rely on their speaking skills, to explain their writing to an audience. But here's an interesting fact: however great someone's spoken presentation, have you ever stopped to think about how their slides or other handouts can be forwarded to others - including key influencers who weren't there? Judgements may be made in their absence. Whether it's fair or not, it's human nature to focus attention on that unfortunate typo or perhaps that unsupported claim that's there in black and white.
Great business writing works for you even when you are not there to explain it. Your words say what you mean them to say, clearly and professionally. It makes rather than breaks the buying or buy-in decision!
Can companies really define great business writing? Surely it's got to be different for each company?
FT: Let me answer the second point first. It's true that 'one size won't fit all'.  The English you use will have to be tailored to your readers.  It's a key point.  To succeed you need to write the words that your readers want and need to see.  It may sound obvious but companies so often don't do it!
So my tip is: see things from readers' perspectives before you write.  Whether you're writing for an internal or external readership, for the UK or international market, identify the sub-set of English you'll need to use.
Once this is done, the answer to your first question is in place. This becomes the stage where you can define what great business writing is all about.  It's about writing plain, concise messages that align with your business ethos and goals - and that people understand, engage with and respond to, in the way you want. Results matter in business.
Who will most benefit from your latest book How To Write Effective Business English Edition 3?
FT: There's a whole new development to address.  Now that people are working longer, we can find more generations in the workplace (and of course client base) than previously. It goes without saying that you have to know how to write the best way for this varied readership too.
My latest book suggests how each generation can offer support and maybe learn to pool writing strengths. Everyone has something useful to bring to the table and sometimes the best writing style is a composite, as the book demonstrates.
Maybe for the first time, everyone in the workplace needs to keep up to speed on new writing developments. In the past younger generations were often expected to defer to the writing style of senior staff. Now, senior staff, even bosses, have to learn to adapt too. Everyone needs to keep abreast of changing salutations and emerging gender pronouns, not to mention new forms of punctuation and the increasing use of emojis in instant messaging, and Facebook and social media posts generally, as just some examples. I show how readers may be interpreting different meanings in these latter instances.  
So really it's everyone who can benefit from my updated advice whatever their type or size of business and it matters just as much in the public sector too. It can be critically important in fields such as the medical profession, aviation, coding in AI, and so on. In all cases ineffective, unprofessional writing will adversely affect engagement and results.
The good news is that the tried and tested #wordpowerskills four-step writing system, shown in each of my books, works for all writing tasks. For example, when writing for a global audience you need to know when to write global or 'glocal' English: that is, language that's sprinkled with the local splash of colour / color! Culture and nationality both have an effect on style and acceptability. This can be something that multicultural teams have to work on even in the home market, let alone on a global scale, to avoid unintended misunderstanding or even offence.
If you continuously engage your readers' attention, keep them informed at every stage (with concise, correct and current messages) and keep them feeling good about you, you simply and effectively enhance your success in keeping them in the loop and able to respond the way you want them to.
Can you now see why I'm so clearly passionate about helping people succeed in their business writing?  It's an art and a science combined and it's wonderful that my books are recommended reading in so many workplaces and business schools and government agencies across the globe.