Situational Leadership: Leading with Purpose and Focus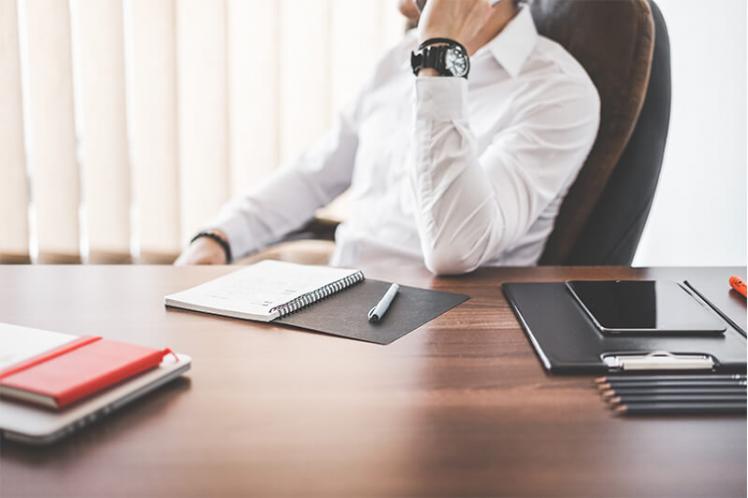 Tim Richardson, author of The Responsible Leader, sets out a new, hopeful narrative for the future, focusing on what managers can achieve through authenticity and stewardship.
Responsible leaders have a guiding purpose that enables them to focus their energy and activity. This sense of purpose is more than making money and delivering value to shareholders. As a driving force, this has been found to be blinkered. Paul Polman of Unilever is committed to a long-term approach to his business and has been outspoken about the short-termism he sees in the need to deliver quarterly statements to the financial markets. For him, his business is about something deeper and more lasting.
It is easy to be reactive and jump on the latest bandwagon or fad. Nowhere is this truer than in the C-suites of the corporate world, especially when it comes to ticking the corporate social responsibility (CSR) boxes to say that 'our business is here for the good of the community and the environment.' And this may indeed be the case, but it will only be true when leaders make bold and courageous decisions to stop certain practices and encourage more radical choices; for example, deciding to pay above-average wages in developing territories.
Case Study: The Body Shop
One way of avoiding the constant knee-jerking is to have an overriding purpose that transcends these pressures. The late Anita Roddick- founder of The Body Shop- was one such person. Bursting on the scene in 1976 with a radical approach to retailing cosmetics (asking people to take back empty plastic bottles to be refilled) she had her husband Gordon built the Body Shop into a global phenomenon such that the giant business that is L'Oreal chose to bring it under its umbrella for what it stood for and what it could teach the bigger business. Roddick's drive was to change the world and in particular the way established economies traded with developing economies.
Case Study: PWC (PriceWaterhouseCoopers)
Paul was a senior manager at PwC, the organization that I worked for as Head of Leadership and Talent. He was regarded by his superiors as talented and with potential for partnership. One of his clients was a global telecommunications giant with a presence on every continent- a demanding client. The client had difficulty in a territory in Africa and was seeking help from PwC. Working in Africa is typically both stimulating and frustrating; the challenges are complex and rewarding as economies are growing fast (from low bases) and advances in technology are bringing increases in consumerism against a backgroup of huge wealth inequality. Despite the fact that he had a young family, Paul chose to grasp the opportunity. What had transpired was that he approached the role very differently from others and from expectations. Rather than going in and mirroring the methods of his predecessors, he did what he thought was the right way to lead, which was to listen, to understand and to involve in order to win commitment and build longer-term capability. This is quite unusual in Africa, where leaders are expected to tell and direct, but Paul realised that many of the problems were relational and behavioural, not structural. One year previously, Paul had been with me and a larger team in Kenya participating in a leadership development programme with a difference. When I interviewed Paul a while later, he said that it was the immersive experience in the slums of Nairobi and the discussions with Masai tribesmen that had shaped his leadership on this assignment. He realised that he did not know all the answers but that as an Englishman operating in West Africa he would be viewed through a particular lens based on people's previous experience. He knew then that he would have to behave differently from previous expat bosses if he was to win the support of the team and, more importantly, to have the team performing well in both the immediate and longer term.
A New Model: Lambourne End
Let me introduce you to Rob, who runs a small charity that provides outdoor learning opportunities for young people in a beautiful and stimulating outdoor setting on the edge of London. Young people from inner London arrive to be greeted by a dog and the smell and sounds of an organic farm. Often they have been discarded by mainstream education and branded as misfits with severe behavioural or learning difficulties. To Rob and his team, they are human beings who have been misunderstood. Rob sees his purpose, and that of his team at Lambourne End Centre for Outdoor Learning, as being to treat them with dignity and respect.
Leaders with a strong driving purpose- that answers the 'why am I doing this?' question- need commensurate levels of focus to ensure that their dreams and visions do not remain out of reach. In my work I encounter this in many forms. It can be a single-minded stubbornness or unwavering perseverance. It can be courageous decision-making that is prepared to cut losses or step out into the unknown. Always it is where the leader focuses his or her attention.