Meeting the Challenges of Online Fulfilment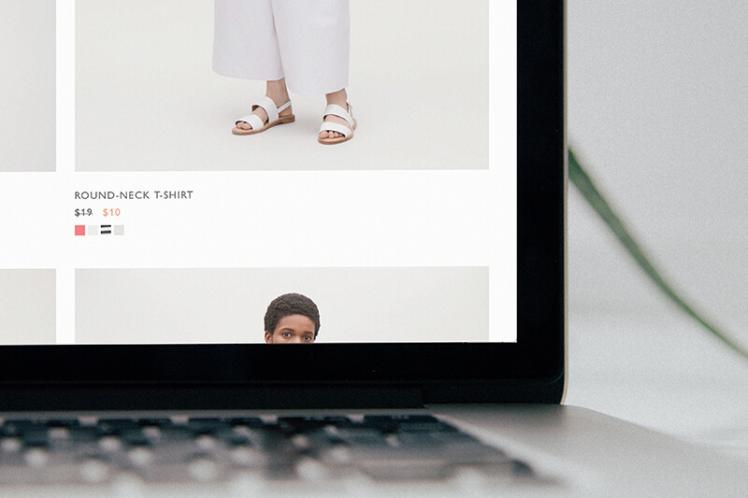 The Christmas 2014 shopping season represented a new high for UK retailers. According to the Centre for Retail Research in Nottingham, UK Christmas retail sales from mid-November until the end of December were £74.3 billion, an increase of 2.2% from 2013. But with long queues, busy shop floors and stretched staff, it's easy to see why a significant percentage of people preferred to buy their presents from the comfort of their own home. Online retail sales for the same period were £17.4 billion, or almost a quarter of total retail sales, which represented a 19.5% increase from £14.9 billion in 2013. Further, £5.2 billion, or almost 30% of online sales, was done using mobile devices such as smartphones or tablets.
This trend looks set to continue in Christmas 2015. While full sales details for 'Black Friday' 27 November and 'Cyber Monday' 30 November aren't available yet, predictions were for online retailers to increase sales by 31% in the UK on 'Cyber Monday' and bringing total sales for the four day weekend to over £3 billion.
What does this mean for the companies involved? Are e-retailer supply chains which transport goods from warehouse to the customer's front door up to the ever increasing challenge? Seasonal peaks are a fact of life for e-retailers and the results of the festive season can make or break the reputation of an organisation.
The term used for satisfying individual online purchases is fulfilment, i.e. the order is fulfilled as opposed to a store's stock being replenished. We note some issues regarding fulfilment in our book Fashion Logistics, including:
- The responsibility for many physical aspects of the shopping process is given to the organisation by the consumer, who still expects the same level of personal care and service (i.e. goods arrive in top condition, on-time, etc.)
- Online adds far greater complexity to a retailer's distribution system
- If consumers receive their gifts on time then all is good; however if there are delays, the power of word of mouth can destroy a business
- What are the best ways to deal with consumer demands when they spike?
- How can retailers do planning and forecasting – inaccuracies can undo all their hard work
An online fulfilment service quality model from the consumer's perspective suggests there are four important consumer expectation criteria for the online fulfilment experience: availability, timeliness, condition and return. Availability refers to inventory capability; i.e. having inventory readily sourced to fulfil consumer orders. Timeliness is also about how many choices the consumer has over the fulfilment date and time window; how quickly the consumer receives the order and whether the retailer's actual performance matches its promise when the order is confirmed. Condition is the form and composition of the delivered order and is about the accuracy and quality of the order. Return refers to processes available to return products from the point of receipt or consumption to the retailer or supplier for possible repair, resale, recycling, etc.
In making the final delivery to the home, retailers must strike an acceptable and profitable balance between consumer convenience, distribution cost and security. Most consumers would like deliveries to be made at a precise time with 100 percent reliability. This would minimise waiting time and the inconvenience of having to stay at home to receive the order. However, few of them are willing to pay the high cost of time-definite delivery and in fact demand free delivery and return.
The failure of the UK parcel carrier City Link in December last year demonstrates how important but precarious costs are to parcel delivery and the impact of non-deliveries. An alternative to deliveries to home are collection points strategically located in or around retail outlets, transport terminals and petrol stations to provide 'click and collect' for consumers, offering the best prospects to solve these issues and are proving popular with consumers as an estimated 30 million people use them in the UK. 'Click and collect' provides a balance between the conflicting demands of consumer convenience, delivery efficiency and security and can also integrate flows of orders to achieve an adequate level of throughput for retailers.
And yet, from an environmentally sustainable perspective, 'click and collect' can also represent a 'half-way' house solution. A failed delivery attempt, a re-direction to a 'click and collect' site and a consumer driving to pick up the order, i.e. not collecting it en-route in a normal journey, entails three distinct travel activities that increase greenhouse gas emissions, use more fuel and add to congestion.
As we argue in our book, Fashion Logistics, a great consumer online experience is only as good as the weakest link – even those links that the retailer may not be directly responsible for such as the payment gateway, or delivery / parcel carrier. Poor customer service, from the lack of 'searchability' on the website, through an awkward payment process and inflexible fulfilment options, to lack of communication can all either discourage a consumer before they make a purchase or mean they don't make another purchase in the future.
You can learn more about online fulfilment and other issues in the retail supply chain in John Fernie and David Grant's book, Fashion Logistics.