The Growth of 'Upmarket' and 'Discount' Food Retailers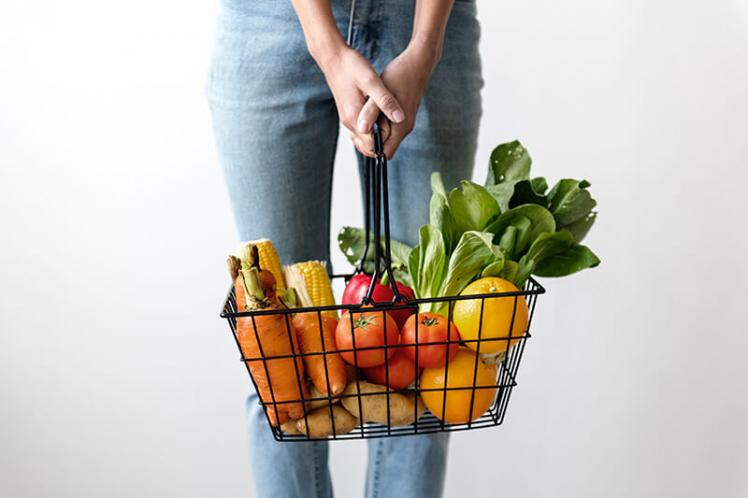 In this article, Barry Evans and Robert Mason discuss the most significant change in food retailing - the "polarisation" of the food retail market.
In our first blog we introduced the hugely significant changes taking place in the UK food retail sector. These are having what could be described as seismic impacts on the main players in the sector – the multiple supermarkets who account for about 97-98% of all the food sold in the UK! The changes have been driven by changing consumer habits which are revolutionary, rather than evolutionary, in their nature and impact. In summary these changes are -
The growth of convenience stores as a proportion of where consumers do their food shopping

The growth of online shopping

The "polarisation" of food shoppers destination for their food shopping 
            a) The growth of "upmarket" consumption in Waitrose and Marks & Spencer
            b) The massive increase in food spend in the discounters such as Aldi and Lidl
In this week's blog we will look at the third of these changes – the "polarisation" of food shoppers destination – because it is the most recent, and arguably most significant of these changes.
A recent article in the Guardian suggested that the reason for this polarisation occurring is now generally attributed to social changes that were caused by the global financial crisis that began in 2007. It reached its nadir in 2011 when S&P waited for Wall Street to shut up shop for the weekend before announcing that America's debt would no longer be classed as top-notch triple A!. This period of financial turmoil had profound impacts on job security, incomes and, hence, family finances. This provoked a two-fold change in spending habits which were:-
Families being much more cautious when they do their weekly / household shop. From not wishing to be seen shopping in a discounter, it became "savvy, smart and socially acceptable" to be seen acting sensibly and responsibly by doing their weekly shop there.

Families played safe by not using their finances to purchase "big ticket" items (furniture, electrical and electronic goods, etc). As a "consolation" they rewarded themselves for their prudent behaviour by treating themselves to a restaurant meal or an upmarket food shop in Waitrose or Marks & Spencer. Restaurant and upmarket food retailers both saw a large increase in spend following the global financial crisis.
As a consequence, the proportion of food retail spend through the four major food multiples – Tesco, Asda, Sainsbury's and Morrisons – has declined over the 10 years from 2006 to 2015. The proportion spent through Waitrose and the discounters, Aldi and Lidl, has grown considerably – see Table 1 below.
Table 1. % Food spend through various Food Retailers (Source: Kantar WorldPanel)

Whilst the increase at Waitrose has slowed in the last year, the discounters are still showing significant increases.
Two recent food spend surveys have emphasised the ongoing significant success at the discounters. Firstly the Kantar Worldpanel market spend survey for the 12 weeks to 13th September, 2015 – Table 2 - shows Aldi growing at 77.2% and Lidl at 65.4% versus their respective 10 year averages. The four majors all show declining market share.
Table 2. Food Retailer spend – 12 weeks to 13th September, 2015 vs 10 year average (Source: Kantar WorldPanel)
Recent analysis from the Nielsen Total Till food spend survey indicates that nearly half of grocery shoppers now visit a discounter every month. 
At the end of September 2015 Aldi announced it had experienced record sales growth in the year to 31st December 2014 at 31%. They also announced that it planned to supplement its store channel by launching an E-commerce operation in 2016.
Conclusion
The outcome of the growing significance of the discounters has caused severe changes in the store operations of the major multiples, which include
Range reduction

Margin reduction

Superstore closures

Cancellation of planned new store builds

"Mothballing" of newly built stores ie not opened for operation.
Barry Evans and Robert Mason's book, The Lean Supply Chain is out to buy now. This book examines how Tesco built one of the world's most successful supply chains. It assesses Tesco's most important innovations and examines how they are dealing with current challenges.