Use Warehouse Audits to Ensure Efficient Warehouses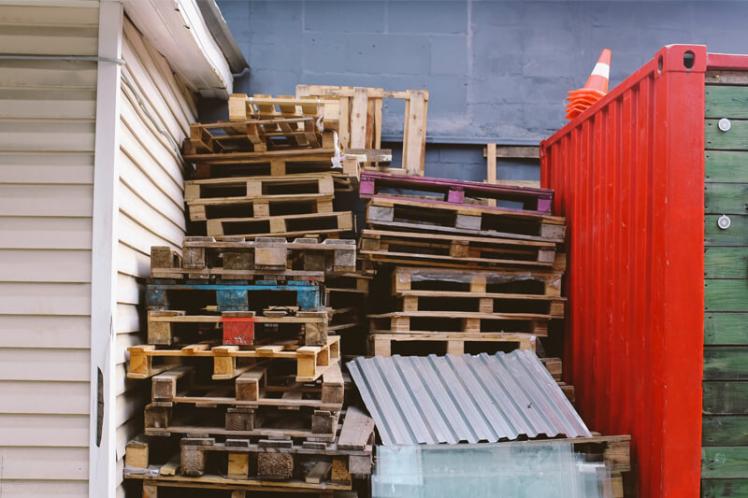 In this article Gwynne Richards guides you through the warehouse auditing process.
Today's logisticians are working in a fast paced, ever-changing environment. The supply chain has become centre stage, providing competitive advantage to those who can master procurement, supplier management, inventory, warehousing and distribution. Getting the right product in the correct quantity to the right customer at the prescribed time in good condition at an acceptable cost is paramount to not only retaining but increasing sales and profitability.
Supply chain and logistics managers are not only expected to be experts in their own field but also in human resource management, finance, customer service, supplier management and health and safety.
So how do we know whether our warehouses are working efficiently, cost effectively and safely?
One way of ensuring that a warehouse is functioning efficiently and safely is to carry out regular audits.
Audits should be undertaken by an independent person either from within the company or an outside consultant. The purpose of the audit should be explained to the staff and results need to be shared with them so that improvements can be introduced. Staff need to take ownership of the improvements necessary.
In order to join certain Associations such as the United Kingdom Warehousing Association, companies have to be audited to ensure they reach a specific standard before they are afforded membership. Once granted, the membership privileges such as the use of their terms and conditions can be incorporated into contracts.
A warehouse can be a dangerous place to work in if it doesn't adhere to the safety guidelines provided by the HSE, OSHA, COMAH and SEMA, to name but a few.
A warehouse can also be inefficient and therefore all aspects of the operation need to be examined, checked and investigated.
There are potentially many signs to show us when a warehouse is beginning to fail. Housekeeping, or usually the lack of it, can show that cleanliness has slipped down the priority list for example. More product damage may be incurred, more reported accidents and possibly an increase in overtime can all point towards a failing operation. These are all signs of a warehouse which is under strain. A regular warehouse audit will allow you to identify these signs sooner and act upon them.
An audit allows us to maintain quality within the facility and also ensure that best practice is disseminated across all facilities. Individual audits can be compared with other warehouses operated within the same company.
According to Ackerman (2003) We audit warehouse performance to get an early warning of trouble, to facilitate the search for best practices and to create an audit trail that records progress in improving the utilization of space and time.
According to the Warehousing Education Research Council in the United States, alongside a complete qualitative assessment of the warehouse processes, each facility should regularly benchmark its operations quantitatively against its own earlier metrics as well as any available industry or competitive benchmarks. The benefits of doing regular benchmarking are that it:
• provides insight into how a facility compares to others in its industry
• provides a yardstick to measure performance improvement over time
• helps guard against a possible degradation of operational efficiency
• may be necessary to comply with specific client requirements
• can be useful for self-promotion during sales opportunities
The author has prepared a warehouse audit which includes over 100 specific questions relating to warehouse operations.
The audit is in 6 parts:
1. External areas
2. Internal areas
3. Systems and Equipment
4. Warehouse processes
5. Health and Safety
6. Housekeeping and performance measurement
It is a very thorough audit, however questions can also be added to cover your own specific types of operation such as hazardous storage, temperature controlled storage and customs and excise warehouses.
The audit scores each area out of 5, where 5 is excellent and 0 is very poor or non-existent.
This allows the auditor to compare scores over time and concentrate on areas which are underperforming.
The Logistics and Supply Chain Toolkit book has such an audit. It can also be downloaded via the authors' website at www.howtologistics.com. The audit has over 100 questions covering warehouses processes from receiving through to despatch, health and safety aspects and performance. The criteria can be scored and a record kept over time.
The new edition of The Logistics and Supply Chain Toolkit offers a complete toolkit for warehouse, transport and inventory managers, covering all the techniques and processes they need to operate efficient logistics operations.