Using operations to build successful business models for competitive disruption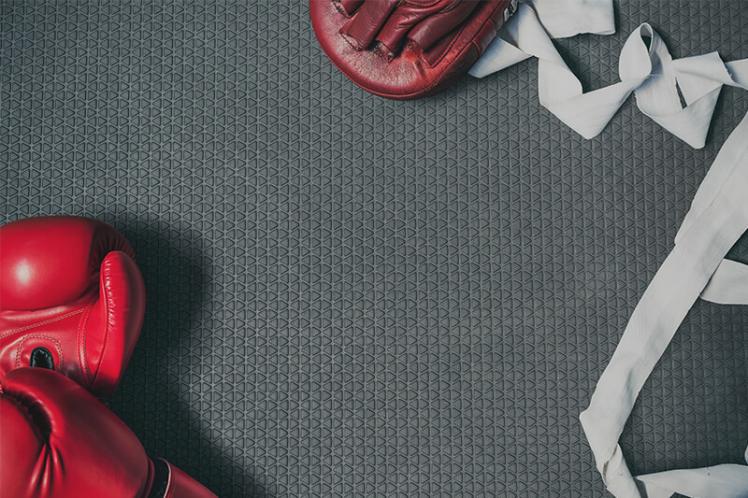 What does it take to be a disruptor?
The idea of business success being built on strategies to disrupt markets and competitors is current. Disruptors grow rapidly at the expense of their competitors, grow new markets and deliver exceptional shareholder value. Examples of disruptors abound from Apple and Amazon to Southwest Airlines and Zara/Inditex.
The cornerstone to being a disruptor is that they give exceptional value to customers. Exceptional value is about giving the best combined cost and experience of ownership to customers; that is not always about being the lowest price – aspects of costs in use as well as the perceived value (including elements such as the brand and product experience, customer service, the status conferred by a brand on the consumer, etc.) influence the buying decisions.
Disruptors have to achieve that within a cost structure that generates significant financial returns for the stakeholders.
Operations often overlooked in competitive strategy development
Super-performers deliver value and return through 'how' they operate; their operations model is central to their strategy. The paradox is that operations as a means to develop and define strategy receives limited attention in management literature and commentary – it seems to be assumed to follow rather than have the potential to lead thinking.
We have set out to develop and present a framework that can both describe operations' attributes of success and to help executives to think through, develop and implement disruptive strategies - the Business Operations Model framework shown in the figure below.
 
Placing the customer at the centre
The analysis of successful disruptors shows that they always have a compelling customer proposition. Looking through the customer lens, super performers give customers outcomes that are uniquely good, and on a cost base and commercial terms that delivers great returns. There are 7 pillars that can combine to achieve this.  In any one disruptive competitor we observe that there are commonly 3 or 4 of these dimensions of the operations model working in combination. It is this combination that creates the platform for the unique competitive position of a true disruptor.
Using the framework, executives can:
• Build a narrative to describe current capabilities and develop radical models through which they can attain disruptor status or, at least, outstanding performance
• Appreciate that every company has a Business Operations Model; it is not just the domain of the disruptors or the high achievers
• Develop the skills and harness the model to re-write your rules of competitive engagement
4 Scenarios for disruptor status
There are 4 scenarios that lead to disruptor status. Companies can leverage:
• Channels
• Technology
• Manage the basics 
• Optimise operations
Case examples in every scenario provide strategic narratives that engage several pillars in the framework but never all of them in any one case.
Transformative potential
Introducing new market channels such as dealing direct, disintermediating existing channels or building new ones, is a recurring theme. Channels can transform the customer experience and liberate great blocks of cost. Technology scenarios generally engage the market channels and economics pillar, but also help to master complexity, delivering first class service and support, and taking cost out by enabling improved operational performance – the basics.
It is clear from the cases, that 'Managing the Basics' can be transformational, even if this does not confer disruptor status; that scenario generally engages several of the pillars. The 'Optimisation' scenario is less about optimising business as usual and more about finding new paradigms; it engages the pillars of complexity, sourcing, inventory and networks.
The winning formula
Winners integrate their Business Operations Models pillars through two horizontal layers in the framework: integrated planning and end-to-end cost and margin management.  In businesses with extended supply chains working on long lead times, planning is a critical skill. Within manufacturing businesses, the key planning concept is Sales and Operations Planning (S&OP), while in retail the term used is the Weekly Sales and Stock Intake plan (WSSI).  Companies that work to secure a solid process of integrated planning can achieve improved levels of service availability and reduced stockholding—thereby opening the door to better service, additional revenues and lower costs.
Anchoring the Business Operations Model
Understanding how customers and products contribute to profitability is an essential part of anchoring the Business Operations Model. The net margin contribution is the outcome of the combination of the verticals in the framework. The more that companies reduce their 'cost to serve'—perhaps through reducing the proportion of loss makers in their product portfolio, for instance—the more that they will be able to apply pressure in their markets as an effective competitive disruptor.
Business Operations Models – becoming a disruptive competitor develops this thinking in detail supported by cases at every stage. As a first step, executives should start by:
• Describing the narrative of their current Business Operations Model (yes, every business has one)
• Understanding their companies' distinctive capabilities using the framework and how they come together to give customers value
• Identifying the potential improvement initiatives that combine the pillars and layers in the framework that can deliver exceptional value to customers – economically
You can read more in Business Operations Models by Alan Braithwaite and Martin Christopher, published 5th May 2015 by Kogan Page.  You can buy your copy now www.koganpage.com