Want to start reading immediately? Get a FREE ebook with your print copy when you select the "bundle" option. T&Cs apply.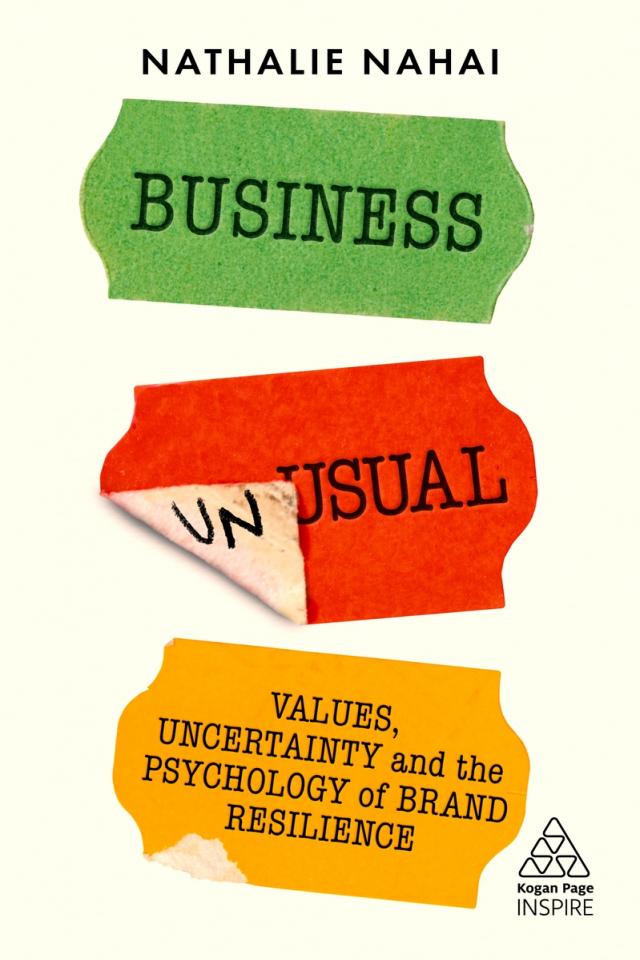 Business Unusual
Values, Uncertainty and the Psychology of Brand Resilience
Explore how to build business resilience in the face of uncertainty and learn to thrive in often digital-first environments by connecting with your people and customers in a meaningful way.
EAN: 9781398602212
Edition: 1
Published:
Format: 216 x 138
264 pages
About the book
It all feels pretty overwhelming right now. People are feeling uncertain and disillusioned. How do business leaders create resilient organizations that can reassure people, deliver and truly connect with a values-driven audience, often through digital-first channels?

Explore how your customers and your people demand more than business as usual. This book reveals the psychology behind how we feel about businesses, their communications and their leaders in a digital world. From understanding the new dynamics shaping online behaviour, to the evolving expectations driving employees and consumers, Business Unusual will teach you how to build a resilient business - one that is built on trust, an engaged and fulfilled workforce, and the brand values that can empower you to craft resonant communications and relationships.

Join the trailblazers that are transforming how we think of, and conduct, business. With insights from cutting-edge research and real-world case studies, learn how to apply psychological frameworks and practices that can help you develop a futureproof brand that people believe in, both inside and outside the organization.
About the authors
Nathalie Nahai is a speaker, author and consultant, whose work explores persuasive technology, ethics, and the psychology behind evolving consumer behaviours. With clients including Google, Unilever and Accenture, she teaches companies how to ethically apply behavioural science to enhance their online presence, communications and customer experience. A member of the BIMA Human Insights Council, Nathalie hosts The Hive Podcast and has spoken about the impact of emerging technologies in The Atlantic, The Wall Street Journal, Business Insider, Forbes, Harvard Business Review, Stylist, The Telegraph, as well as TV and radio. She is based in Barcelona, Spain.
As we face increasingly complex challenges, this book offers a vital road map for how we might transcend old ways of doing business and charter a more resilient, purposeful and values-driven path forward. Essential reading for business leaders and educators alike.

Scott Barry Kaufman, Humanistic Psychologist, author and podcaster
Get tailored expertise every week, plus exclusive content and discounts