Want to start reading immediately? Get a FREE ebook with your print copy when you select the "bundle" option. T&Cs apply.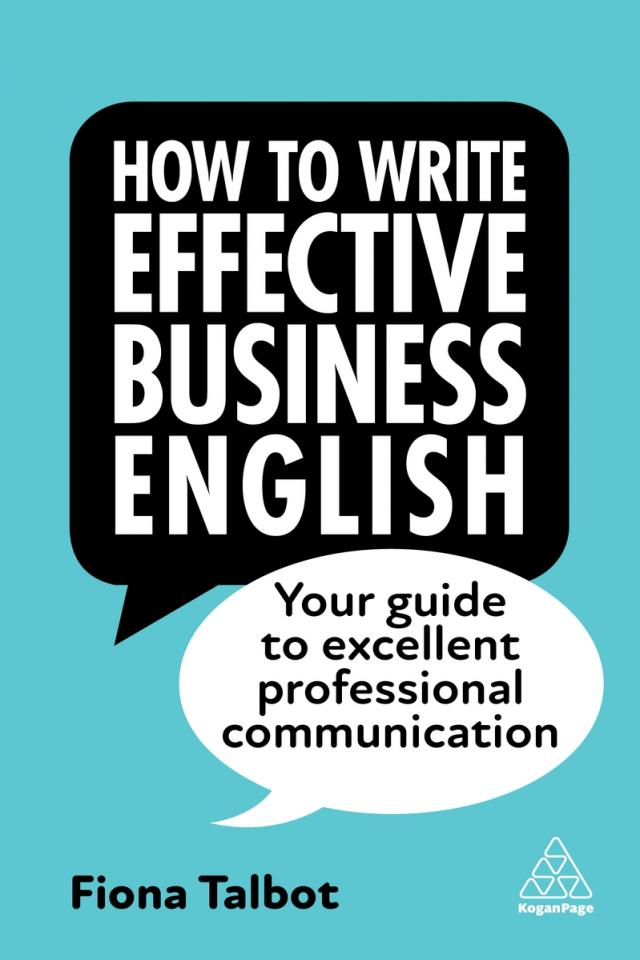 How to Write Effective Business English
Your Guide to Excellent Professional Communication
Express yourself clearly, confidently and professionally with this practical guide to written business English and global business English, for native and non-native speakers alike.
EAN: 9781398609952
Edition: 4
Published:
Format: 216 x 138
200 pages
About the book
Unlearn bad habits, sharpen your emails and improve your written communication throughout your business with How to Write Effective Business English. An easy-to-follow guide on how to write with confidence, whether or not English is your first language.

With new chapters on writing well across all disciplines, writing globally, and the impact of social media on workplace communication, this new edition prepares you to clearly liaise with your colleagues and to your target market in order to get your point across.

Not only is this for individuals who want to better their craft and build their confidence, but it's also for multinational companies where communication is vital. Whether you're fluent in English or still learning, all speakers can iron out areas where there are common misconceptions, and bring those skills into their workplace.

Fiona Talbot informs you on how to format your prose to cater for a business world, by using case studies from L'Oréal, Loaf Furniture and Octopus Energy to demonstrate how English is used internationally in business and to teach you how to address different scenarios, whilst putting your best foot forward. Express yourself in business in a clear manner on all platforms, and get your message across with impact.
About the authors
Fiona Talbot is an internationally acclaimed business writing author. She works in the UK and internationally, training and advising on how to deliver premier written corporate communication for both native and non-native English speakers in today's digital, global economy. She has featured in major publications such as The Sunday Times, The Irish Times, The Press Association, Accounting Technician and Personnel Management. She is also the author of Improve Your Global Business English, Make an Impact with Your Written English, and Executive Writing Skills for Managers, all published by Kogan Page. Fiona Talbot is based in Chester, UK.
The book helpfully emphasises that effective writing today isn't just about clarity and conciseness, essential as these are. Today's digital-savvy workforce (and customer base) both expect a great reader experience too. The wide-reaching tips are invaluable, as the author says, 'from entry level to CEO'!

Fabian Schneider, Managing Director, W.Ulrich GmbH, Germany
Get tailored expertise every week, plus exclusive content and discounts