Want to start reading immediately? Get a FREE ebook with your print copy when you select the "bundle" option. T&Cs apply.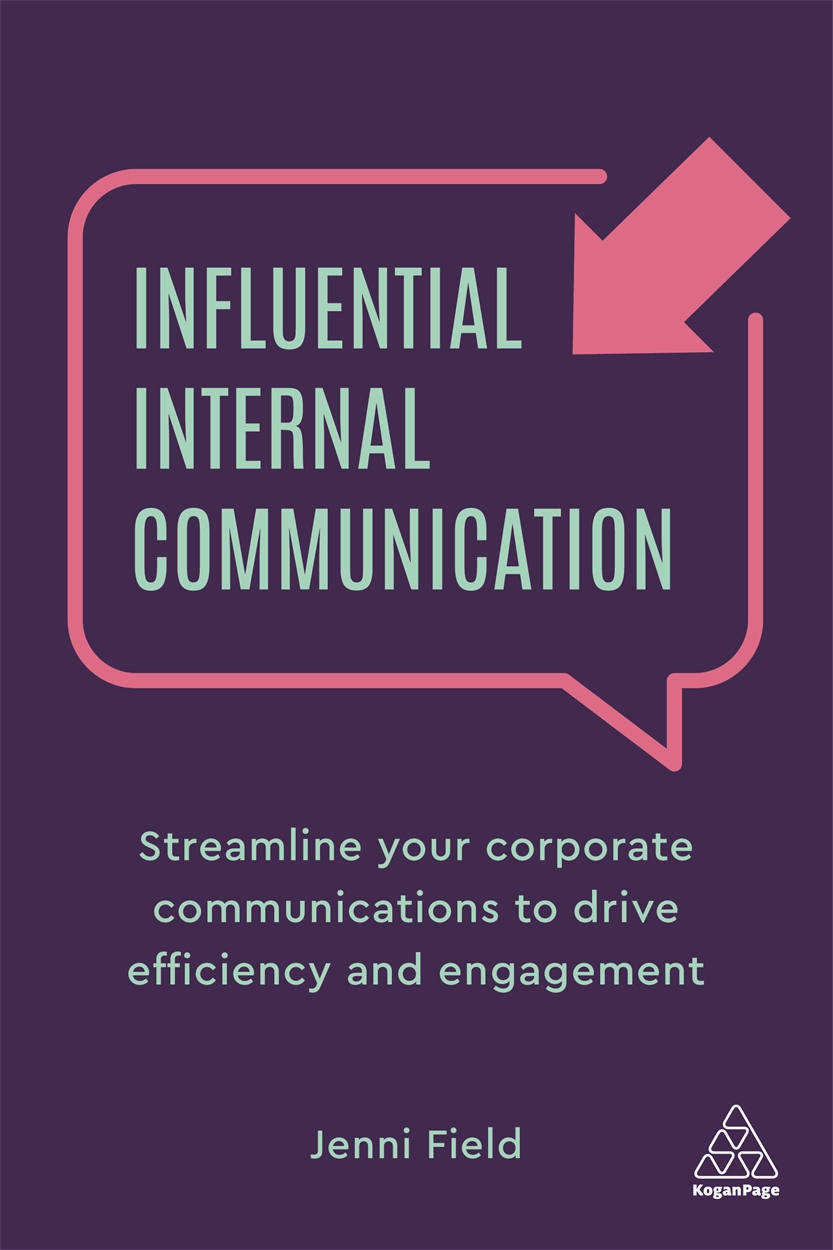 Influential Internal Communication
Streamline Your Corporate Communication to Drive Efficiency and Engagement
Streamline your internal communications and enjoy the benefits of increased employee engagement and improved corporate communications in even the most stressful, time-sensitive situations.
EAN: 9781789666137
Edition: 1
Published:
Format: 234 x 156
240 pages
About the book
Streamline your organization's communication for happier employees, clients and customers, with this powerful and practical methodology featuring insight from experts Simon Sinek and Brené Brown.

As the title suggests, Influential Internal Communication proves just how influential internal communications (IC) is, and the measurable impact it has on an organization's growth. For many organizations, IC often slips down the list of priorities when there are high pressure, high stakes business situations to cope with. This causes a sense of chaos and confusion within the organization that will - eventually - permeate to external customers and clients. Influential Internal Communication presents a clear, adaptable methodology that will help readers understand, diagnose and fix their own communication challenges, thereby transforming the chaos into calm.

Backed up with data and statistics from industry reports on workplace culture, Influential Internal Communication is based on The Field Model and draws on research with CEO's, some of the best insights into people, organisations and chaos. The theory is backed up with real world case studies, showing how chaos can impact a range of organizations of varying size and industry. Written by the 2020 President of the Chartered Institute of Public Relations (CIPR), Influential Internal Communication will streamline any organization's IC practices, and help to drive engagement, efficiency and profit across the board.
About the authors
Jenni Field has nearly 20 years' experience in communications and is based in Berkshire, UK. She has worked at Director level for numerous organizations including the global pharmaceutical company Perrigo. Jenni Field was the 2020 President of the CIPR, and is both Chartered and a fellow of the Institute. She has been quoted by The Times, Raconteur and listed on the Institute of IC's 30 under 30, and Inspiring Workplaces top 101 influencers in employee engagement. She now runs her own consultancy, Redefining Communications, and speaks regularly for organisations and at industry events.
This is the book I wish I had when I was starting out in Internal Communication. Whether you are a newcomer to internal communication or a more seasoned practitioner, you work in organisational design or human resources - Jenni's book is one that should sit on your desk.

Krishan Lathigra, Interim Head of Internal Communication & Engagement, UK Department for Digital, Culture, Media and Sport (DCMS)
Get tailored expertise every week, plus exclusive content and discounts