Want to start reading immediately? Get a FREE ebook with your print copy when you select the "bundle" option. T+Cs apply.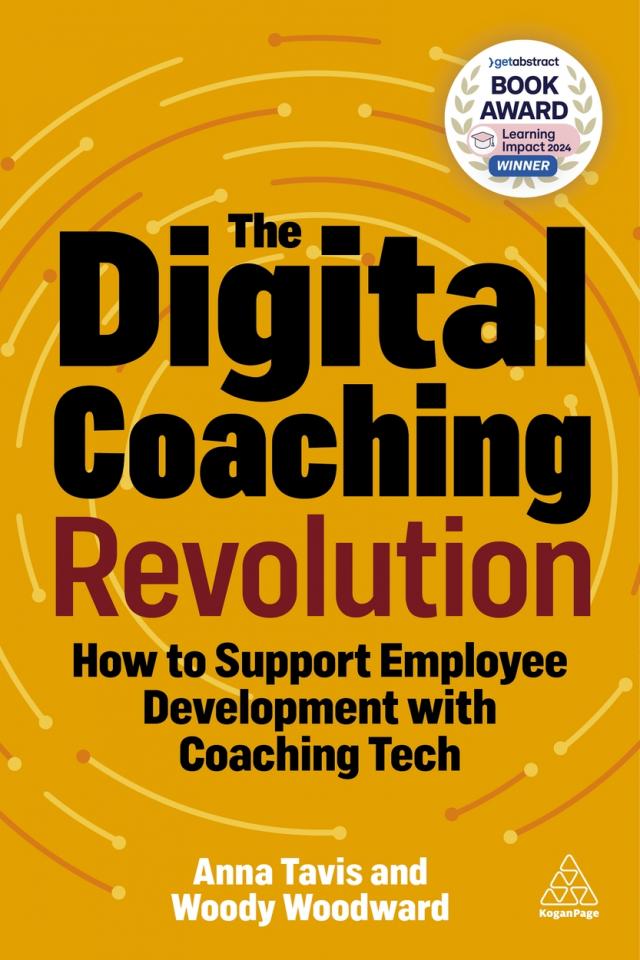 The Digital Coaching Revolution
How to Support Employee Development with Coaching Tech
Discover what digital coaching can do for an organization and how to get the most out of this innovative employee development technology.
EAN: 9781398612518
Edition: 1
Published:
Format: 234 x 156
272 pages
About the book
Digital coaching is transforming employee experience and the future of work as we know it. Discover what you need to look for in digital coaching services before signing or renewing a contract with a provider.

Digital coaching offers organizations an effective, scalable and personalized approach to employee development that can transform an organization's entire workforce. This technology helps organizations seamlessly schedule, track and manage coaching services as well as evaluate ROI in ways previously unimaginable. The Digital Coaching Revolution is an essential resource for talent management, employee experience, L&D and HR business partners considering or already working with a digital coaching provider, platform or service.

Written by Anna Tavis and Woody Woodward, The Digital Coaching Revolution includes information to help you scale digital coaching across your workforce, whether your C-suite is already on board or not. The chapters offer insight into how to determine what will help every company's specific needs, what questions to ask a digital coaching provider before signing or renewing a contract and how to use the data to get more out of this service. With case studies from large organizations that have found success in digital coaching including Visa, CVS and Hilton, this book is the resource you need to upgrade your organization's approaches to employee experience, L&D and broader HR initiatives.
About the authors
Anna Tavis, Ph.D., based in New York City, New York, is Clinical Professor, Department Chair of the Human Capital Management Department at NYU's School of Professional Studies. She is co-author of Humans at Work, also published by Kogan Page.

Woody Woodward, PhD, PCC, is Director of the Coaching Innovation Lab and leads the Master of Science degree program in Executive Coaching and Organizational Consulting at NYU's School of Professional Studies. He sits on the Board of Directors of the International Coaching Federation Thought Leadership Institute.
Get tailored expertise every week, plus exclusive content and discounts