Want to start reading immediately? Get a FREE ebook with your print copy when you select the "bundle" option. T+Cs apply.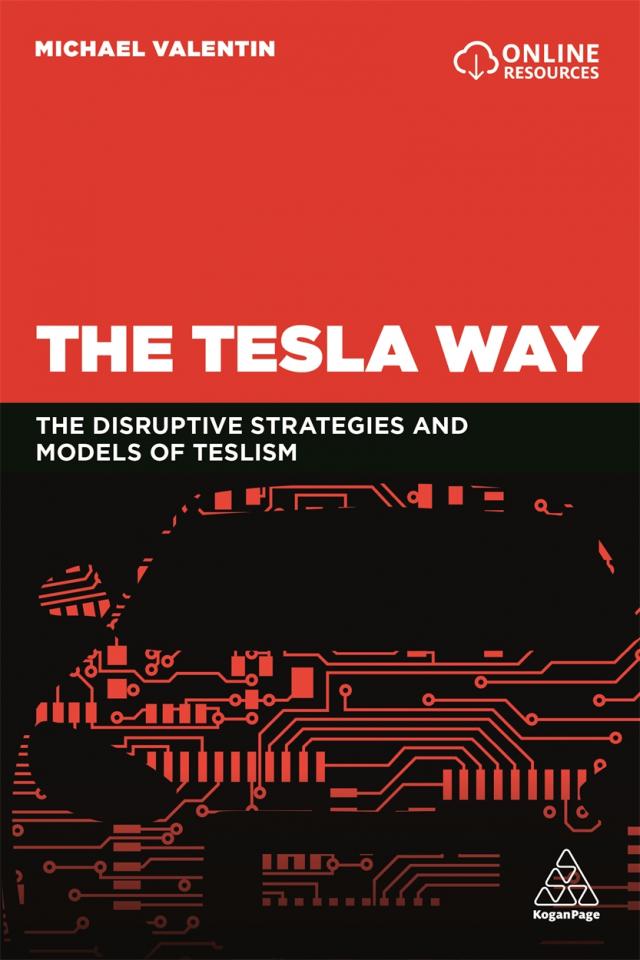 The Tesla Way
The disruptive strategies and models of Teslism
Learn how Tesla disrupts the automotive industry with its ground-breaking organisational model and its innovative marketing, production, sales and technology strategies.
EAN: 9780749497033
Edition: 1
Published:
Format: 234 x 156
224 pages
About the book
Tesla disrupts the automotive industry by creating many innovative pieces that fit together. Its marketing, production, sales and technology strategies are all notably different from its competitors. The Tesla Way is an elongated case study looking at Tesla's business model and how this can be applied to existing manufacturing and production strategies in other companies. The author also includes case studies from Michelin, Mass and other consumer goods manufacturing companies.

The Tesla Way will look at the origins of Tesla, its journey to success, new business models and what will come next. The author includes a mixture of the theory behind the Tesla business model and its applications, examining the combination between the manufacturing world and the digital world. He has also interviewed a cross-section of Tesla's current employees in both the USA and France. At the end of each chapter an interview with a CEO or top manager of an industrial firm is featured: among others, the stories of Luxor Lighting, ThyssenKrupp, Bosch or Kimberley Clarke. There are also insightful questions for managers. Online supporting resources include sample templates for analyzing efficiency of processes on the factory floor.
About the authors
Michaël Valentin is Associate Director at OPEO, a consultancy specialized in industrial transformations. Having accumulated significant experience both as an operational manager in the automotive sector and as a McKinsey & Company consultant, Valentin now helps small to medium enterprises (SMEs) and large groups become industries of the future.
The most up-to-date text on understanding Elon Musk's strategy.

Jean-Michel Lorenzi, President and CEO, FrontSwimmer
Get tailored expertise every week, plus exclusive content and discounts