Want to start reading immediately? Get a FREE ebook with your print copy when you select the "bundle" option. T+Cs apply.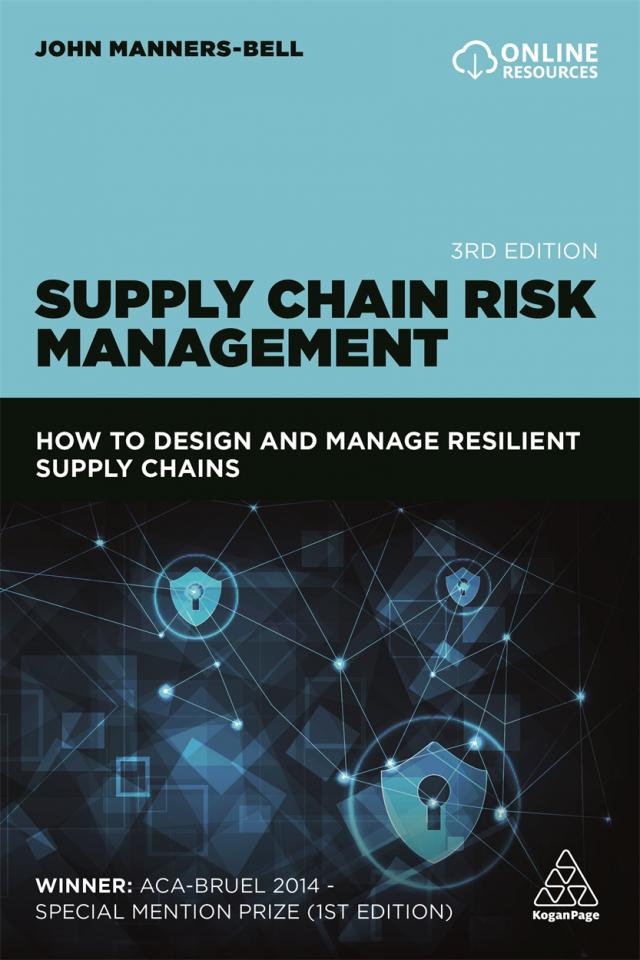 Supply Chain Risk Management
How to Design and Manage Resilient Supply Chains
Establish a resilient and complete approach to the different types of supply chain risk, including cyber-crime and climate change, using this guide.
EAN: 9781789666373
Edition: 3
Published:
Format: 235 x 156
368 pages
About the book
From political uncertainty to trade disrupts and cyber threats, the risk environment is continuously evolving, and new challenges frequently arise demanding immediate attention to avoid disruption to supply chains.

Supply Chain Risk Management is the guide to recognizing, reviewing and reacting to these risks to ensure continued operations and optimal service. This book is a practical learning tool which offers a comprehensive framework to understanding risk and how to engineer resilience into the supply chain.

The third edition of Supply Chain Risk Management details how to approach various threats, including black swan events, natural disasters, climate change, cargo crime and piracy, and terrorism and security. Using case studies and recent, topical examples, this book demonstrates how to successfully manage these risks and apply learnings in practice. Objectives, summaries and key point checklists in each chapter also help the reader grasp these key concepts and understand how to keep supply chains resilient. Online resources include lecture slides and example test questions.
About the authors
John Manners-Bell is the CEO of Transport Intelligence, a leading supplier of market solutions to the global logistics industry. He is also Visiting Professor at the London Guildhall Faculty of Business and Law, London Metropolitan University.
This book is a very pragmatic review of the risks that threaten modern supply chains in our inherently uncertain industry and stresses the increased need for accurate, on-time data. From natural disasters to protectionism, Professor Manners-Bell combines his theoretical knowledge with his operational experience to provide the reader with a comprehensive and very readable assessment of the subject matter.

Yves Letange, Managing Director, Europe, Turkey and North Africa, BDP International NV
Related products
Related content
Get tailored expertise every week, plus exclusive content and discounts