Want to start reading immediately? Get a FREE ebook with your print copy when you select the "bundle" option. T+Cs apply.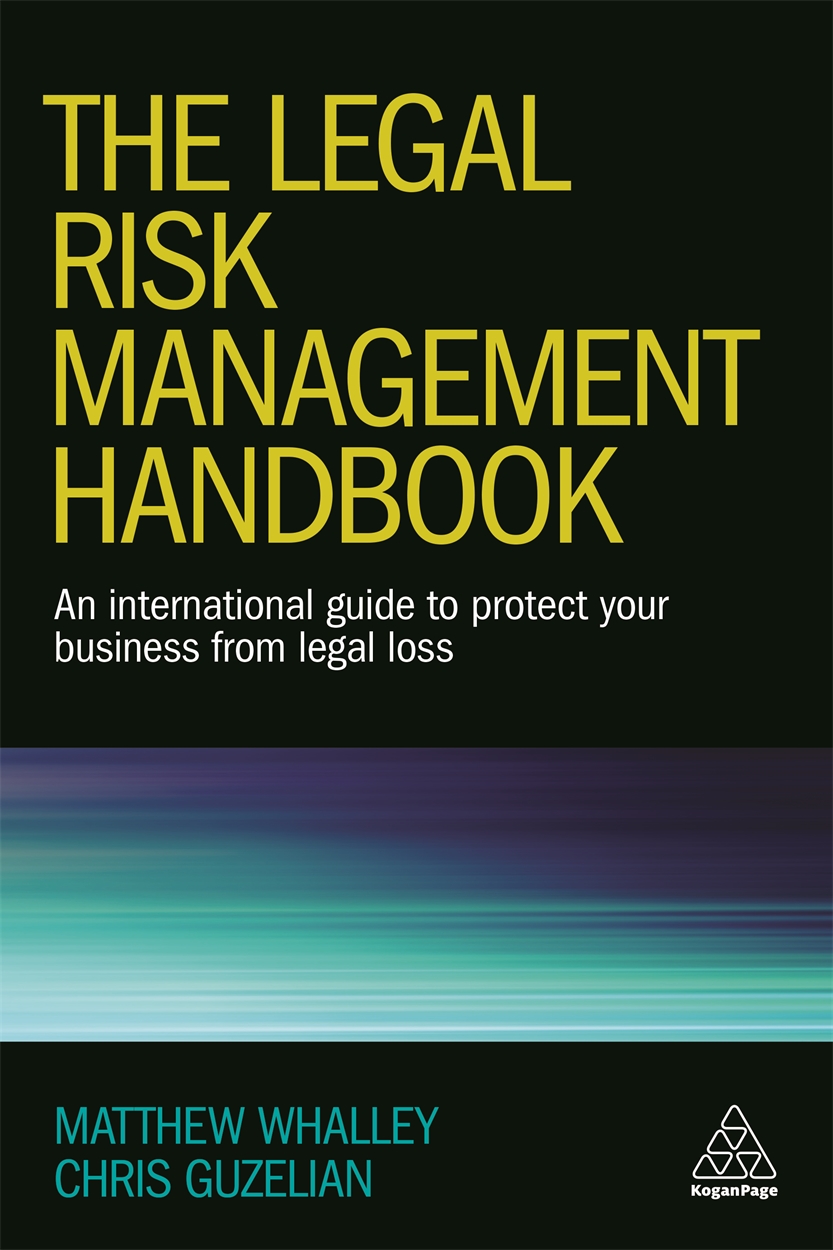 The Legal Risk Management Handbook
An International Guide to Protect Your Business from Legal Loss
Get the definitive guide to identifying and managing legal risk for legal, risk and compliance professionals and governance teams.
EAN: 9780749477974
Edition: 1
Published:
Format: 233 x 156
232 pages
About the book
Legal risk covers all areas of business where regulation and the law impact on operations and decisions. From risks arising from contract drafting and management, through to regulators' new focus on conduct, as well as compliance, regulatory and dispute risks, the effective management of legal risk is key for organizations that want to maximise value while minimizing cost and exposure to legal losses. The Legal Risk Management Handbook is a practical guide to making sure your business is legal, protected and making the most of its opportunities.

Written by experts in law and risk management, this highly practical guide sets out a clear definition for legal risk and a framework for its management. Covering the full spectrum of legal risks that international businesses can face, it translates legal concepts into clear mitigatory actions. Whether you are an in-house lawyer needing a clear approach to managing risk in your areas of influence, or a member of the risk management function needing a jargon-free guide to your company's legal responsibilities, you will find authoritative insight and guidance. Containing case studies from international businesses and real-life insights from those at the coal-face of legal risk management, The Legal Risk Management Handbook is essential reading for everyone who needs a better understanding of this important business topic.

Now includes online resources: author-recorded lectures that align with the book and the Legal Risk Management course at Texas A&M School of Law, U.S.
About the authors
Matthew Whalley has a unique blend of practical experience and strategic insight into legal risk management and law department operations. He created the UK's first and only Legal Risk Consultancy in 2012, and has helped FTSE 100 and Fortune 500 clients take their first steps to develop a structured approach to legal risk. He was short-listed for the Laurie Young Memorial Global Thought Leadership award in 2014 for his papers on legal risk management.

Chris Guzelian is an Associate Professor at Thomas Jefferson Law School in San Diego, California, USA, where he teaches business, criminal, and American constitutional law courses. Previously he was a state prosecutor, a civilian officer with the U.S. Department of Defense, and a lawyer with the U.S. bankruptcy courts. Chris advises a number of corporate, non-profit, and government authorities on risk-related matters.
The Legal Risk Management Handbook contains a wealth of information useful for any company involved in international business to consider when managing legal risk. What sets this book apart is that it translates complex legal principles into practical operating tools that business managers and the lawyers who work with them can use on a day-to-day basis. An indispensable compendium for the legal and compliance team, the executive suite and the boardroom who must work hard to ensure that legal risk management is at the top of the agenda in every organization.

Professor Stuart Weinstein, Faculty of Business and Law, Coventry University
Get tailored expertise every week, plus exclusive content and discounts