A Framework for 'Reconnected Leadership'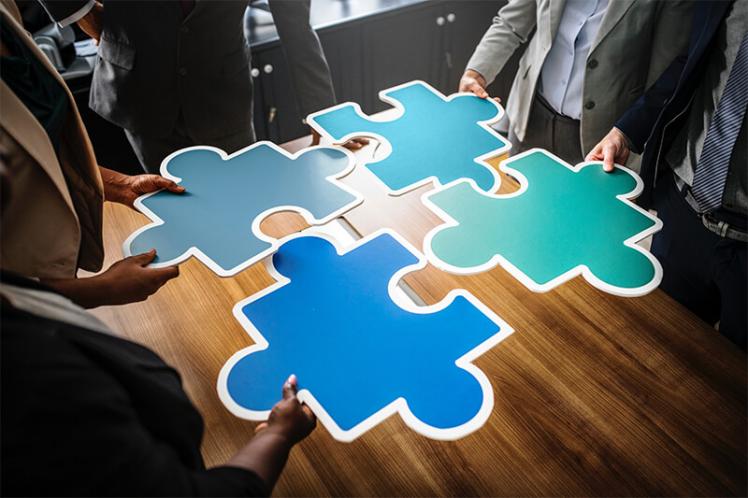 The framework for 'reconnected leadership,' from Norman Pickavance's new book The Reconnected Leader is constructed around three pillars of leadership focus, leading to an eight-step model for reconnected leadership.
The global financial crisis, which we are still struggling to recover from; a scandal-ridden business world and a deeply unstable business environment- all of it means that trust in business, and business leaders, is at an all-time low. A return to growth is achievable if leaders reconnect with their staff and customers. The bad news is that time is running out.
The framework for 'reconnected leadership,' from Norman Pickavance's book The Reconnected Leader is constructed around three pillars of leadership focus:
Purpose;
Leadership practices;
Personal leadership.
Together, they form 8 steps to becoming a reconnected leader. This approach will enable leaders to embrace the interlocking nature of business and society, improving the direction that they provide to their organization over the long term.
Step 1: Purpose
This first element addresses how leaders can work with their organizations to explore, develop and connect their people through a set of principles designed to help build a strong sense of purpose. These principles are designed to ensure that the business is focused on serving the common good, treating people with dignity and respect both inside and beyond the organization and ensuring a fair return for responsible investors.
Step 2: Building a reconnected board
This considers how boards need to adapt, ensuring they not only connect with what is happening on the frontline of their own businesses but also address their crucial responsibility to make their organizations more transparent, more inclusive, more open to scrutiny and more accountable to society as a whole- not just a limited section of it.
Step 3: Creating reconnected work environments
This considers how leaders can reconnect with the people in and across their organizations, and help their organizations to treat everyone with dignity, enabling open and constructive dialogue and nurturing all who work for them, both directly and indirectly, to learn and contribute.
Step 4: Nurturing a spirit of shared enterprise
This looks at how leaders can use connections to forge a spirit of shared enterprise, where a true sense of common ownership and accountability are combined to inspire and foster innovation and lasting commitment.
Step 5: Connecting with communities
This relates to how leaders can connect with the world around them by personally becoming more closely involved in communities and environments and by understanding how their supply chains work in practice and how their products and services actually serve society. In so doing, leaders will start to see people affected by their decisions as members of their own community.
Step 6: Fostering customer connections
This considers how business leaders can build lasting relationships with customers, dealing more honestly and openly in sharing knowledge and helping customers and suppliers to make more informed choices.
Step 7: Inspiring connected innovators
This looks at how business can become a guardian for future generations by fostering collaborative innovation both within and beyond the organization- investing in developing skills, knowledge and understanding in wider society to encourage informed citizenship.
Step 8: Personal leadership
Finally, we consider how leaders must reflect on their personal behaviour, how they act as role models for others and how their reconnected leadership approach can shape new kinds of relationships and expectations.
We can develop a different kind of leadership that is capable of making different kinds of choices; however, such a transformation will require leaders to reconnect in a profoundly different way to the world around them, and to what matters most to the common good. Such reconnected leaders can again be trusted as catalysts for growth and positive change, bringing a humanizing quality to both business and the rest of society.