Stop Time-Wasting, Start Networking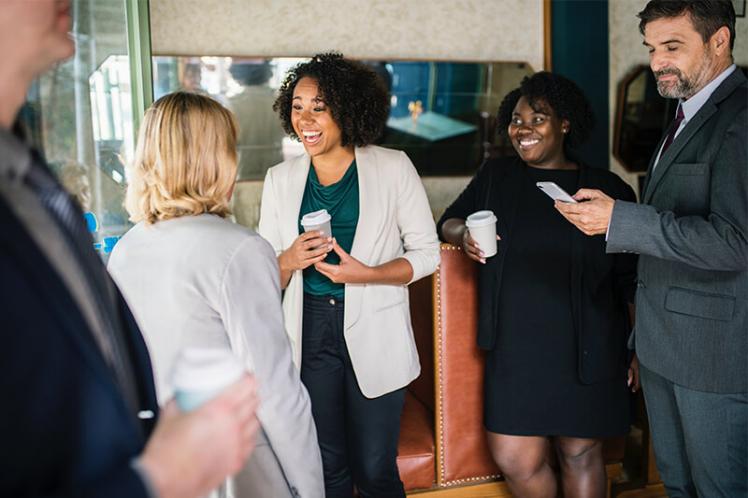 Simon Phillips, author of The Complete Guide to Professional Networking, gives his advice on how building robust relationships can help save time.
Businesses are networks, some are simple and some are complex. The success of your business will be largely driven by how well the various functions in your business are woven together by the individuals in your workforce. How many times have we heard chief execs bemoaning the lack of "joined-up thinking" or "silo working"? The reality is that such behaviour, if not tackled proactively, can cripple any organisation.
If Your People Aren't Networking, They're Not Working
Value inside a business is derived from many things but key is the reduction of risk and the liberation of operational cash – both of which can be positively impacted through the development of a networking culture. Employees that build strong ties, help each other, lookout for each other and pick up the phone if there is an issue; thereby reducing the risk of poor performance or missed opportunities. Similarly, employees with robust relationships waste less time and money on pointless meetings, long-winded emails and duplicated effort.
Networks Stop Time-Wasting
I was consulting with an organisation recently in which several of the senior executives had put no effort into building mutually supportive relationships. If they had, they would have realised that the service improvement programmes they were heading up contained many common aims, activities and even personnel. Staff in their teams were being pulled in several directions with obvious negative consequences on both stress levels and budgets. This sort of silo behaviour is common in "busy" organisations where people complain of having no time to think; however, the reality is that if the key influencers take time to just talk to each other, they will discover lots of opportunities to reduce the overall workload.
Networking is little more than building effective relationships based on trust and if you create an environment in which employees recognise the importance of building relationships across the business and focus on collaboration rather than personal advancement, the potential for innovation and growth is significantly enhanced.
Think of networking inside your business as pure leverage – it is the process of generating more focused energy when required. Organisations used to tackle tough challenges through the deployment of great teams but, in these days of a more virtual workplace, it is more sensible to think about enabling great teamwork amongst agile networks of good team players with a common goal.
Building a Networking Culture
So, how do you go about creating a networking culture? The answer is, there is no one way of doing it. All of the following actions will create a shift; the speed of progress and rate of improvement will depend entirely on how many of these (and other similar actions) you choose to implement and the level of executive commitment to make it happen.
Implement scheduled time each week to relationship development.
Establish challenges that can only be solved by cross-functional teams.
Celebrate innovation brought about by networks.
Remove hierarchies. Silos are reinforced by line management.
Kick start instant messaging and unified communications solutions.
Encourage collaboration between employees and external companies and individuals (when commercially feasible).
Run workshops on how to network effectively.
Utilise the cloud to share knowledge and open up access to ideas and information across the web.
Sponsor cross functional learning events.
Coach senior leaders on the benefits and technical tools of effective networking.
Hire people for their networking skills – who wouldn't want to hire someone who seeks to collaborate, serve and build great relationships?

Simon Phillips is author of The Complete Guide to Professional Networking: The Secrets of Online and Offline Success (out now from Kogan Page). A version of this article appeared in Insight, from the Institute of Leadership and Management.