The 21st Century World of Work: Not for Wimps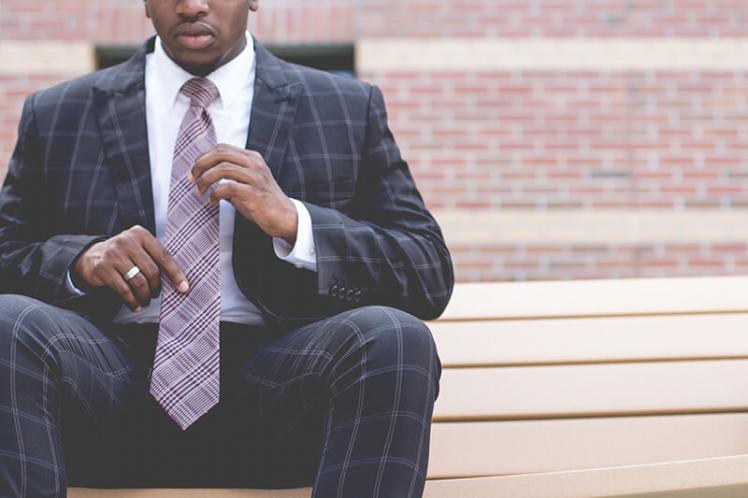 The Leadership Shadow co-author Anthony Kasozi on how to lead successfully without burning out
The 21st-century workplace is placing tough demands on executives. Globalisation and rapid changes in information and communication technology have created a workplace in which change is fast, endemic and complex. For most executives working in globally owned or managed organisations, it is now simply impossible to keep up with all developments that affect them in their day-to-day work.
Some of the significant changes evident in every sector include:
greater scrutiny and requirement for transparency
greater organisational / cross functional complexity and interdependence
more cultural diversity and more permeability to influences from outside organisational boundaries
further democratisation of ownership and spread of accountability
For the individual leader it is tempting to take up all these challenges unquestioningly, and as a consequence, to become extremely driven and focused. Such a response may trigger what we call a hubristic cycle: that is, a cycle of reaching out for omnipotence but often oscillating back to impotence.
Implications for Leaders
All of this change has significant behavioural implications for leaders. It requires them to "step away" and then to 'step up', but to do so in different and new ways from the ones they may have been habitually accustomed to. They have to work effectively by acquiring more balance, and not simply by working harder or faster. As leaders they have simultaneously to work in ways that balance how they seek to sustain the changes, offer containment and foster insight.
More than ever, leaders need a place to reflect on the demands and expectations that are put on them, and rebalance and reconnect with their personal vision and resourcing base.
The 21st Century Reality
Today's executives tell us that they live in a context that is testing, challenging and more often than not, unforgiving. They live with escalating demands for personal performance, engagement and responsibility. Their overwhelming experience suggests that the 21stCentury world of work is certainly not a place for wimps.
In our work as coaches and consultants, we are working in real time with the aspiration and frustration of clients who are seeking and achieving (or suffering and recovering from) episodes of balance or imbalance. Our new book The Leadership Shadow addresses the commonly known reality that in modern life, and its challenging circumstances, and in the midst of a hectic career, we can as managers and professionals go into "overdrive". We can be pushed or push ourselves into a balancing effort that overshoots, and that we have difficulty recovering from.
For instance, such an overdrive may be accompanied by perceptual and cognitive biases. It may lead to increased stress and burnout. In the extreme, it may result in a decrease in physiological and psychological resilience. Ultimately overshooting may lead to a negative spiral that can cause physiological and psychological illness or collapse.
Cycles of Hubris and Humility in Leadership
Central to these extreme experiences of overreaching is the idea of hubris; a sense of overbearing pride, defiance or presumption not justified by the circumstances or perceptions of others. Excessive pride and pig-headedness is generally associated with public displays of overconfidence, which hides associated private and deeply held feelings of remorse and doubt. This can become a repeating cycle that may well spiral out of control.
What makes the recovery from cycles of hubris most challenging is its association with processes that are actually quite "healthy". These are two related and mingled processes; one, a process of 'growing our talents' or 'growing our business', the other, an intertwined process of 'growing our hubris'. The primary developmental task here is to grow one's talent without succumbing to the rupture or the exhaustion, the pride or the stress, that are the essential concomitants of the very process, leading to excessive and unfounded self-assertion. For growth and balancing to take place effectively we need to pay attention as objectively as possible to our progress and the influences of our changing roles and relationships. This requires the ability to face the possibility of failure with self-awareness and fortitude whilst continuing to relate effectively with others. Learning to lead requires humility; being lowly and grounded, in touch with what the base of your organisation thinks and open to your own experiences of incompetence (impotence) and 'over-competence' (omnipotence).
Drawing from our experience as coaches, researchers and consultants and also from well documented cases in the press and courts of law, we observe that the risk of overdrive or hubris is particularly great in modern organisations. In these complex, fragmented and global settings, talented individuals may be elevated to leadership positions which nourish, reward and exploit strengths and at the same time fuel particular hubristic processes that their personal makeup and biography exposes them to. Placed in those situations they might conclude, "I must be a really exceptional talent because this big, powerful organisation is recognising my contribution and propelling me into ever more senior ranks". This risk is ever the greater in publicly exposed yet paradoxically highly isolated executive leadership positions. Following the debt crisis of the early 21st Century, we see evidence of grandstanding and hubristic behaviour as a normal part of our everyday experience.
In order to understand and help professionals work through the unhealthy effects of such intense experiences including hubris and humility, it is necessary to understand the undercurrents that inform them. Specifically, we need to understand how these processes relate to and depend on the expression and overdrive in our core qualities. In other words we need a model that allows us to integrate core competences with the reality of relationships and interactions with others.
Where It All Takes Place: Challenges in the 21st Century World of Work
The 21st Century world of world of work is a much more interconnected place than it was 30 years ago. Organisations span more lives and enter those lives more deeply and through more channels. Issues relating to self, relationships, environmental impact and equity and are the subject of day-to-day organisational discourse. Work is no longer limited to "working hours". Virtual working is a daily reality, stretching days across time zones and cultures.
At a macro level the business world of today's senior executive is culturally more diverse and geographically more spread out. It is also much faster. Executives have to make decisions quickly and to do so 24/7 with people they may never meet. They have to take into account a variety of potential risks and hazards in far flung places, across unfamiliar functions and activities with outcomes that could potentially affect many people.
As an executive you rarely have the luxury of lengthy periods for contemplation before deciding. Your decisions are likely to have far-reaching consequences, while the time you have to take them is likely to be limited and under considerable pressure.
How Contextual Challenges Contribute to Overdrive
As a 21st-Century executive you have to work well with ambiguity. You are expected to be highly self-aware. You are required to be flexible, comfortable with conflict, and adaptable to ever increasing and complex demands. You have to have a strong strategic sense, able to rise above it all; and then be able to switch mode and quickly and effectively engage, deeply and constructively, with the detail. You are called to have a strong sense of self and to offer up your values. You have to be a hard-working team player as well as a strong independent individual. You often need to be a motivator and assessor at the same time. You have to be part of the organisational push, rush and tumble as well as a pacesetting runner, able to avoid the kerfuffle and venture out confidently ahead to lead the way for others.
To do this you have to be comfortable to work with knowledge of all kinds. You have to be on top of the facts of your organisational unit, your larger organisational landscape, and the context of your organisation. But you also need to understand the personalities that you work with and the psychological work landscape around them. You need to know about allegiances, unwritten rules, present but changing "no-go" areas, and who needs to know what. Quite apart from your specialist training, in addition to being a knowledge worker or an educated person with a view of where society is heading and what challenges the global economy is posing, you also have to be an aware and insightful "empathy worker."
In a word you have to be incredibly "present" to a great many people. You have to be erudite and action oriented, reflective and initiating; flexible and warm in relationships, and decisive in taking a stance. It appears superhuman yet around the globe entire hierarchies of executives are engaged in precisely this tough yet flexible dance.
Inevitably as they engage in this challenging push for achievement and effectiveness in a complex environment, executives feel unrelenting pressure to keep changing and adapting to meet the new challenges.
Our experience of working with and supporting executives in change suggest that we should not waste our effort on trying to develop ourselves into even faster-adapting human beings. In our view it appears more important to anchor ourselves in our vulnerable yet stable human nature, to extract more radical and deeper insight that gives us the edge.
So What Might We Do Next?
Our work with leaders and managers from all walks of life and parts of the world suggests that what is needed is a better understanding of: what is changing in our context; and how that is impressing itself on fundamental aspects and patterns of our human nature.
This requires that we not only understand our context much better but that we also develop deep insight into ourselves, our qualities as well as our drivers and patterns. We have to develop a way of working, living and being that encompasses our core qualities, drivers and patterns; and at the same time enables us to thrive in this demanding environment. To do this we have to be able to analyse, recognise and assess the best of our qualities (and associated drivers and patterns) and how these qualities get engaged and activated within our context.
In our book The Leadership Shadow we consider how people's qualities, strengths, drives, and patterns of behaviour enable them to thrive in today's fast-moving, challenging and competitive (business management and leadership) contexts. We also consider how the very same drives and patterns of behaviour can go into "overdrive", resulting in difficulties. In particular we address how managers:
overcome their "overdrive" tendencies and difficulties in practice; and how they then;
manage to draw on their best qualities to recover from episodes of overdrive
engage with and relate to others in effective ways
The Leadership Shadow will be of particular interest if you are, or aspire to be, in a senior leadership or management position in business or public service. It will also be of interest if you coach or supervise other leaders or managers.
This article is adapted and edited from the forthcoming Book by Prof. Erik De Haan and Dr Anthony Kasozi, The Leadership Shadow, available now from www.koganpage.com