Want to start reading immediately? Get a FREE ebook with your print copy when you select the "bundle" option. T&Cs apply.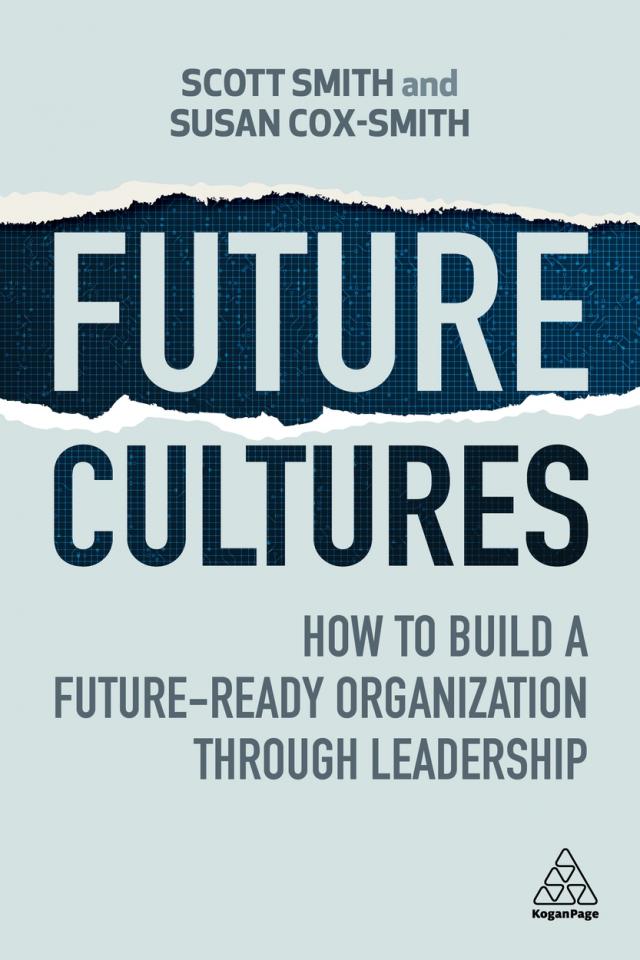 Future Cultures
How to Build a Future-Ready Organization Through Leadership
The only way to succeed tomorrow is to act today. Transform your business and prepare for the innovations, technologies and challenges of the future through Future Cultures.
EAN: 9781398612389
Edition: 1
Published:
Format: 216 x 138
232 pages
About the book
It's hard to know what specific opportunities, technologies or challenges the future will bring. If you want to overcome the uncertainties of tomorrow, it's essential that you build a future culture.

The potential for success is limitless for businesses which develop a culture designed for innovating and adapting to the future. Drawing upon decades of experience as futurists and consultants, Scott Smith and Susan Cox-Smith offer proven strategies that will allow you to fundamentally rewire your culture so that it becomes more fluent, agile and prepared to deal with whatever tomorrow will bring.

From futureproofing your brand and manifesto to adapting the experience of your workforce, Future Cultures offers practical tools and techniques that will bring your focus out of the past and into the future. Through first-hand interviews and case studies from multinational companies such as IBM and the UN, this book will show how you can join the world's most innovative businesses by prioritizing tomorrow today.
About the authors
Scott Smith is co-founder and Managing Partner at Changeist, author of How to Future and a world-renowned futurist. He has advised organizations including UNICEF, ASOS and Comcast and written for WIRED, Quartz and The Atlantic. He is based in Barcelona, Spain.

Susan Cox-Smith is co-founder and Partner at Changeist. She leads educational experiences for private and public sector clients and was named in Forbes magazine's '50 Leading Female Futurists 2022'. She is based in Barcelona, Spain.
The only text I've read which digs deep and offers practical, actionable tactics for success.

Nick Foster RDI, Former Head of Design, Google X
Get tailored expertise every week, plus exclusive content and discounts