Want to start reading immediately? Get a FREE ebook with your print copy when you select the "bundle" option. T&Cs apply.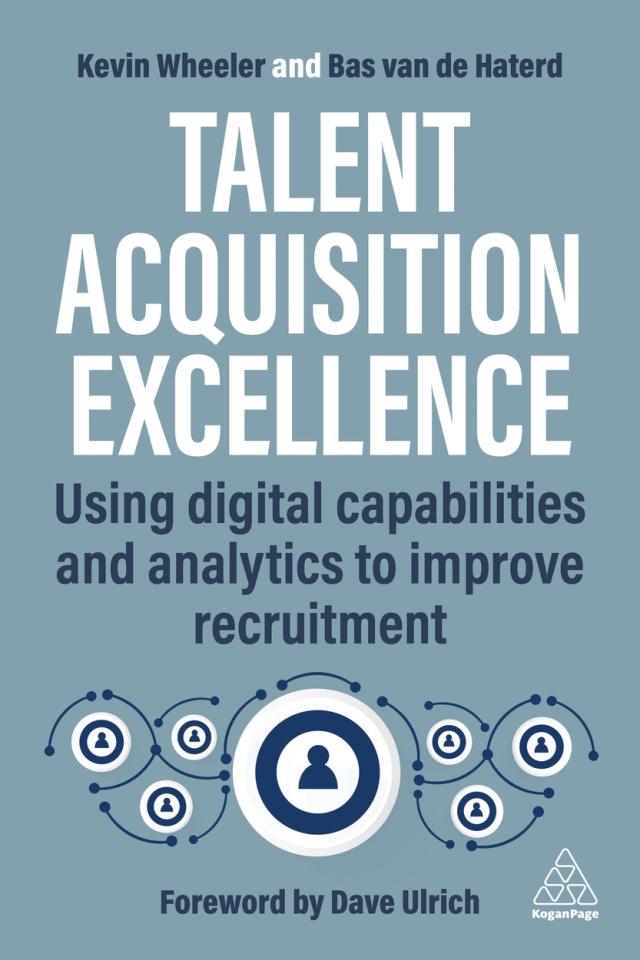 Talent Acquisition Excellence
Using Digital Capabilities and Analytics to Improve Recruitment
Understand how technologies such as artificial intelligence, machine learning and automation as well as analytics can improve talent acquisition and recruitment.
EAN: 9781398614161
Edition: 1
Published:
Format: 234 x 156
240 pages
About the book
Are talent acquisition technologies really making a difference? Which capabilities should I care about and how do I use them? Are recruitment analytics necessary?

Talent Acquisition Excellence answers all these questions and more. Written for recruiters and Talent Acquisition (TA) specialists, this book outlines which technologies and digital capabilities are available and explains how to use them as well as how to assess what impact they can have on your organization's recruitment activities. It includes coverage of artificial intelligence (AI), algorithms, automation and machine learning and also has broader discussion of the talent supply chain and talent intelligence.

This book also explores technology for sourcing, employer branding and job adverts as well as digital pre-selection, video interviewing and virtual apprenticeships. The final part of the book is dedicated to analytics and explains what to measure and why, the difference between predictive and prescriptive analytics in recruitment and showcases what a data-driven approach to recruitment can help you to achieve. Throughout the book there is essential discussion of the ethics of using technologies and analytics in recruitment as well as a focus on the skills needed to be a future-proof recruiter. Each chapter includes an example scenario to put the capability in context as well as case studies from organizations in the US, UK, Europe and the Middle East. Talent Acquisition Excellence is ideal reading for all recruiters and talent acquisition professionals who need to understand the digital possibilities in the industry.
About the authors
Kevin Wheeler is a HR, talent acquisition and L&D consultant specializing in advising global firms on how to improve their recruitment function. Based in Fremont, California, he is a frequent keynote speaker and industry writer.

Bas van de Haterd is a professional speaker, consultant and trainer with a particular focus on using technology to improve recruitment. Based in Soest, The Netherlands, he has more than 20 years' experience and his consulting clients include Dutch Rail, Dutch Post and Twente University.
With Talent Acquisition Excellence, Kevin and Bas offer a timely and astute look at how we are in a revolutionary period in recruiting. Blending keen insights with compelling examples, this book illuminates the future for talent leaders seeking to drive innovation and results. Required reading for anyone aiming to master modern recruiting's tools and tactics.

Toby Culshaw, Head of Talent Intelligence, Amazon Stores
Get tailored expertise every week, plus exclusive content and discounts