Want to start reading immediately? Get a FREE ebook with your print copy when you select the "bundle" option. T+Cs apply.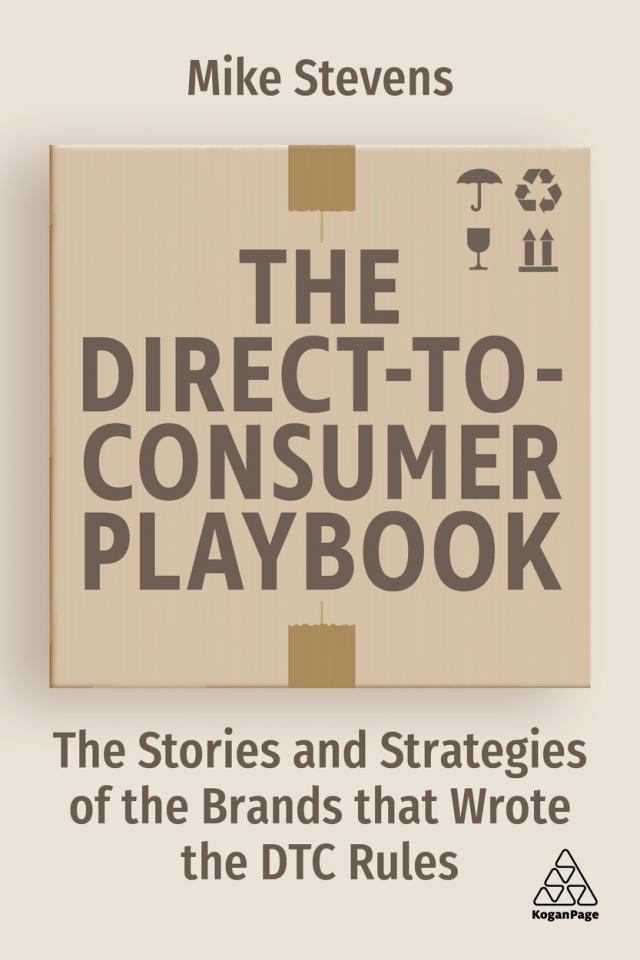 The Direct to Consumer Playbook
The Stories and Strategies of the Brands that Wrote the DTC Rules
Discover how any brand can drive a winning direct to consumer strategy, irrespective of market segments, with insight and lessons from the global companies who have made their DTC business a success.
EAN: 9781398605428
Edition: 1
Published:
Format: 233 x 156
224 pages
About the book
SHORTLISTED: Business Book Awards 2023 - Start Up/Scale Up

Build your DTC brand by learning from the best. As consumer buying habits continue to shift, more and more brands are turning their attention to e-commerce and selling direct. However, few manage to succeed at scale.

Overcome the challenges of the ever-increasing cost of marketing, the demands of customer service, complicated logistical requirements and the perils of selecting the right technology by learning from the DTC pioneers who have got it right.

Read the founding stories, strategies, failures and eventual success of DTC brands such as Huel, graze, Snag, tails.com, Who Gives a Crap, Casper, Lick, allplants, Bloom & Wild and more to discover:

· How they got started, what worked then and what works now
· The importance of building a community and how to use data
· When to consider going multichannel
· Why you need a bulletproof brand
· Navigating funding, margins, growth, customer service and product development and more

For the first time, the best in class of DTC share their playbooks so that you can understand and build on their successes.
About the authors
Mike Stevens has played key roles in two of the most iconic start up-challenger brands in recent years: Innocent smoothies and Peppersmith plant-based chewing gum and mints. At Innocent, he built and ran their supply chain for six years before becoming a country manager and heading up the brand's launch in Scandinavia. In 2009 he co-founded Peppersmith. He now advises D2C food and drink businesses and is a mentor for Virgin Startup. He is based in Dorset, UK.
Very few books are both as inspiring and useful as this. Mike has looked beyond the glossy case histories to the real learning curves of success and failure in DTC and feeds the flame of our entrepreneurial spirit as he does so.

Adam Morgan, author of "Eating the Big Fish" and Founder and Partner, Eatbigfish
Get tailored expertise every week, plus exclusive content and discounts