Want to start reading immediately? Get a FREE ebook with your print copy when you select the "bundle" option. T&Cs apply.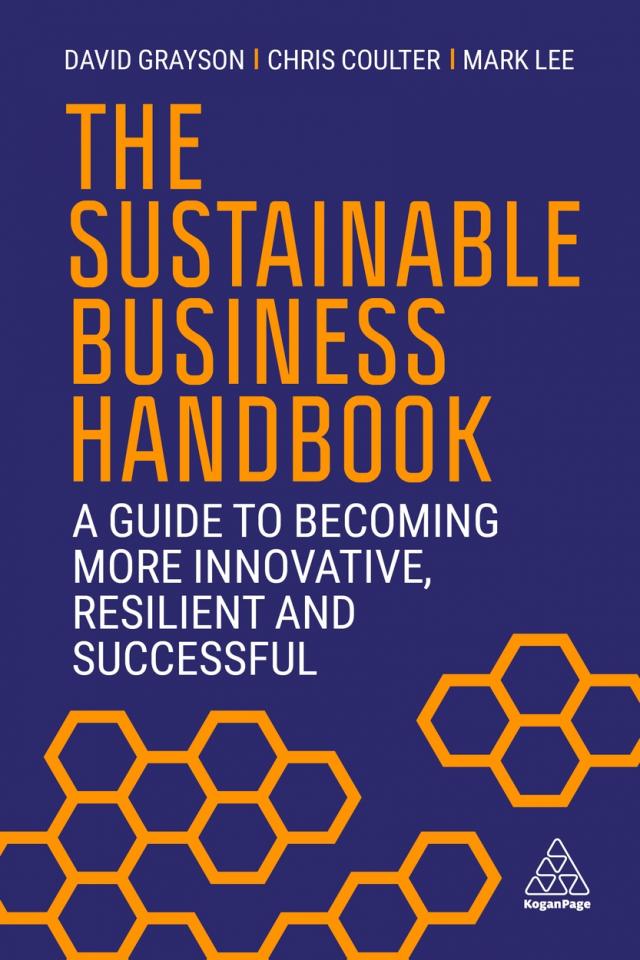 The Sustainable Business Handbook
A Guide to Becoming More Innovative, Resilient and Successful
Make your business more sustainable, and therefore more innovative and profitable, with this practical guide filled with case studies and 'top tips'.
EAN: 9781398604049
Edition: 1
Published:
Format: 234 x 156
328 pages
About the book
SHORTLISTED: Project Syndicate 2023 - Sustainability Book Award
WINNER: Business Book Awards 2023 - Change & Sustainability Category

The case for business sustainability has already been made; organizations can no longer ignore the issue when climate change affects supply chains and customer expectations require them to take action. It has also been proven that businesses operating sustainably drive innovation, build brand value and are more profitable.

It is therefore time to shift the conversation from the 'why' of business sustainability to the 'how'. The Sustainable Business Handbook is a practical 'how-to' guide which aims to demystify jargon and provide practical tools and tips for busy managers. Rather than preaching the importance of sustainability, it cuts straight to how businesses can become more resilient and successful in the long term by becoming more sustainable.

This indispensable book is based around twenty top tips for transforming your business and is interspersed with a range of individual profiles and case studies of organizations successfully embracing sustainability. With guidance on defining your organizational purpose, engaging stakeholders and creating the right culture, The Sustainable Business Handbook outlines how to shift Corporate Responsibility from being a bolt-on to business operations to being a source of innovation and new business, as well as societal good.
About the authors
David Grayson CBE is Emeritus Professor of Corporate Responsibility at Cranfield School of Management, based in London, UK. From 2007-17 he was Professor and Director of the Doughty Centre for Corporate Responsibility at Cranfield. He is the chair of the Institute of Business Ethics and has worked with responsible business coalitions across the world.

Chris Coulter is CEO of GlobeScan, an insights and strategy firm that helps organizations build the trust they need to create value for themselves and society, and is based in Toronto, Canada. He is the Chair of Canadian Business for Social Responsibility (CBSR) and is a member of the Multinational Subcommittee of B Lab's Standards Advisory Council and Walgreen's Corporate Responsibility Advisory Board.

Mark Lee is the Director of the Sustainability Institute by ERM, which launched in 2020 to define, accelerate and scale sustainability performance by developing actionable insight for business. He is also an ERM Partner and sits on the Advisory Board of Sustainable Brands and the Senior Advisory Board of the Centre for Responsible Business at the Haas Business School at UC Berkeley. He is based in California.
As a global brand, McDonald's relies heavily on our suppliers across the world to embed sustainability, in order for us to achieve our ambitious goals. This handbook is a highly practical manual to help our suppliers and tens of thousands of other companies like them become better businesses.

Francesca DeBiase, Executive Vice President, Chief Global Supply Chain Officer at McDonald's
Get tailored expertise every week, plus exclusive content and discounts