14 Expert Tips for Online Reputation Management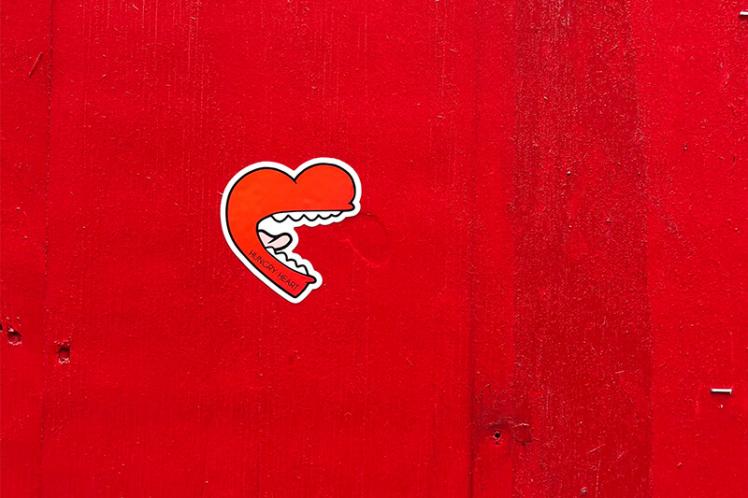 In this excerpt from Understanding Digital Marketing, industry experts give their one tip for managing your business online.

1. Positive ORM isn't a sticking plaster fix.
Steve Barrett, editor-in-chief, PR Week
A positive online reputation is not something that can be applied or fixed after the event, like a sticking plaster. Rather, it is the result of tapping into a deep well of engagement with stakeholder groups including internal staff members, customers, investors, and the media. By allying this engagement to a smart social strategy, brands and corporations can avoid demolishing their reputation in 140 characters. 
---

2. Your reputation, online or not, is still all about relationships.
Paull Young, director of digital, charity: water
Your online reputation, and indeed digital marketing in general, is all about relationships. And every relationship (whether with your best friend or a brand you love) requires both sides to give benefit to each other. Focus on the customer experience and building trust with your stakeholders, and your online reputation will be fine. Ask not what your customers can do for you, but what you can do for your customers.
---

3. Start with the idea, not the channel.
Graham Goodkind, chairman and founder, Frank PR
We tend to get way too wrapped up in the execution side of PR and ORM. If I had a pound for every time a client has asked for a Twitter, Facebook or social media idea... It's not about the mechanic or the channel: it's all about the idea. That's what we should be thinking about from the off. Start with a blank sheet of paper and try to come up with a great idea. Forget about how or where you're going to do it for a few minutes. Focus on conjuring up that nugget of brilliance that is going to make something eminently shareable and then the rest will come naturally. You'll be able to apply it to the channel you need after that. But not before.
---

4. Google and social – your most important ORM tools
Colin Byrne, CEO UK and EMEA, Weber Shandwick
Don't underestimate the role social media plays – and will continue to play – in shaping online reputation for brands. Its tentacles extend far beyond those increasingly powerful channels and now influence Google search engine results – the single most important source for shaping business's reputation in a digital age.
---

5. Social media isn't just tactical: it's strategy
Alastair Campbell, journalist, broadcaster, political aide and author, and former director of communications and strategy for Prime Minister Tony Blair between 1997 and 2003
Because its messaging can be so short and snappy, social media looks tactical, and that is how many people in public life use it. But used properly, it is a powerful strategic tool.
---

6. ... and you have no choice but to get involved.
Richard Stephenson, director of corporate affairs, AXA
The biggest misconception of social media within large companies is that the decision to participate is their own. You may well be broadcasting and marketing but you are also being spoken about, by your customers, your colleagues, your stakeholders and your prospects. Ignore them at your peril and remember that listening is just as important, if not more so, than broadcasting.
---

7. Be human on social media, with a dash of humour.
Nicola Green, director of communications and reputation at O2 (Telefónica UK)
Understand that when you're on social, it's as if you are in your customer's front room and respond with humanity and maybe a bit of humour.
---

8. Be fast. Be authentic.
Peter Cross, communications director, John Lewis
Be true to who you are. In the heat of our Christmas 2013 campaign, we noticed that a certain US computer scientist with the Twitter handle @johnlewis, was receiving hundreds of misdirected tweets congratulating him on his Xmas telly ad. As soon as this hit our radar, we contacted 'the other' John Lewis for handling the onslaught of tweets with such care and good humour. Whilst it would have been tempting to milk the opportunity, it was far truer to our brand to be thankful and low key.
---

9. PR is more real-time than ever.
Simon Veaney, director of social media communications, American Express
Make it social, make it shareable. Make it quick. Too many PR professionals and marketers take content from other channels and think it will just work in social. It won't. Use Instagram or vine videos, and challenge yourself to keep it short – under 200 characters is ideal, even if the platform does not dictate a word-count like Twitter. Remember your audience is viewing your message in the moment and likely on a mobile device, in real-time. Does your message carry the urgency to cut through? If not, you need to adjust your approach. And quickly.
---

10. Facilitate engagement: don't stifle it.
Jackie Brock-Doyle OBE, group CEO, The Good Relations Group and former director of communications and public affairs, London Organizing Committee for the Olympic and Paralympic Games
Sometimes you have to trust and create the environment for people to do the right thing, not shut them down. If you are authentic, people will know and they will repay your trust. During dress rehearsals for London 2012's Opening Ceremony, there was a concern about how in this age of instant news, the entire show might be leaked by being broadcast on a handheld device. Our solution was to trust the UK public to do the right thing by encouraging commentary, but within defined parameters. We created the Twitter hashtag #Savethesurprise and a personal announcement from our artistic director directly to the stadium audience asked everyone to share their experience but not to spoil the surprise by telling them what is in the show or post pictures. Two dress rehearsals later, while the odd posted picture had been withdrawn on the wrath of fellow tweeters, the PR benefit of over thousands of tweets about how great the show would be could not have been generated in a more authentic or powerful way.
---

11. Entertain and open the doors to your world.
Steve Martin, CEO, M&C Saatchi Sports & Entertainment
Almost every brand wants to engage with their audience online to create a favourable reputation. The best way to do this is to entertain that audience, be very real and transparent. Lose the marketing speak and talk to them like you would a friend. Not just as a one-off but continually. Adidas did this beautifully during the 2012 Olympics with their award winning 'Take the Stage' campaign. They opened the doors to their world, showed their athletes away from the track or the pool in a refreshing, newsworthy way and got the tone spot on.
---

12. Be generous.
David Gallagher, senior partner, CEO, Europe and chairman, Ketchum, London
Be generous with time, attention, credit and opportunity. Not later, when you've 'made it'. Be generous right now. Shakespeare said 'Ill deeds are doubled with evil words', and what was true then is truer now in today's viral, hyper-connected, meme-replicating world. So if I could tell you one thing, it's be generous and if you can't be generous, shut up.
---

13. Don't overreact to rude comment.
Trevor Morris, visiting professor in public relations at the University of Westminster and former CEO of Chime Public Relations
Reputation is about what you do, what you say and what others say about you. Online can enhance what you do by offering quick, plain English customer service. What you say online – and indeed anywhere – should be clear and simple and not make the mistake of trying to be down with the kids. What others say about you online can sometimes be rude and hurtful. Don't overreact. Correct factual errors, but don't get drawn into arguments on matters of opinion. You will only amplify the problem.
---

14. PR still relies on original, interesting stories.
John Rudaizky, Brand and External Communications Leader, EY
In an always-on world of robo-charged, social-media-driven content creation, traditional PR agencies still have the best chance of engaging, managing and creating interesting stories – albeit this now needs to be every minute of every day. Acronyms like 'ORM', 'CRM' and 'CEM' will come and go, but because public relations has always been about engaging audiences through original stories, 'PR' is the one that will outlive them all. 
About the book: Understanding Digital Marketing is a practical, no-nonsense guide to web marketing, the rules of new media and researching the new generation of digital consumers. Clear, informative and entertaining, it covers key topics such as search marketing, social media, Google, mobile marketing, affiliate marketing, email marketing, performance marketing, customer engagement and digital marketing strategies.