Defining and Communicating Project Success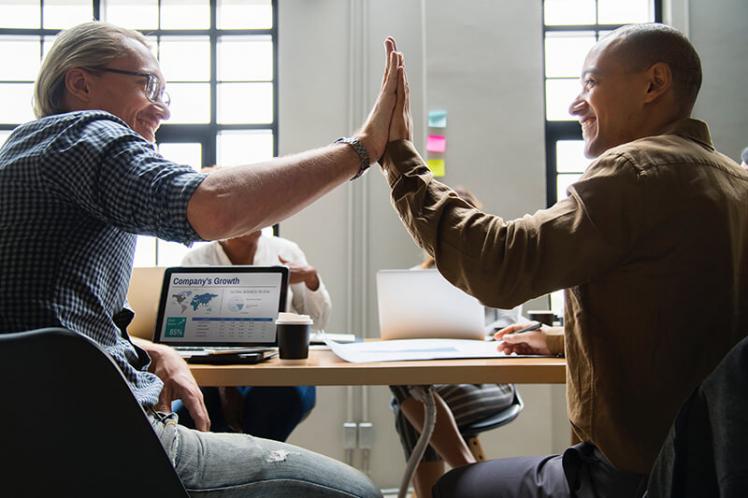 How do real project managers plan for and manage success? Real Project Manager Peter Taylor gives his pointers on tackling the challenges presented by new forms of communication in project management.
How do real project managers plan for and manage 'success'? 'Carefully' seems to be the answer. There is no simple imagery that can be used as a map on the project journey, only a list of the components that need to be understood and managed. But that is what project managers do every day: deliver everything from the quite tricky through to the impossible.
Delivering success for a project manager also means being as prepared as possible, and part of this preparation is understanding the challenges that need to be faced and overcome. In reality this is what the heart of this book is all about: the top challenges as reported by project managers around the world, uncovered and explored with a view to understanding them better (being prepared) and offering up some ideas for addressing them in a better way.
Understand what is meant by 'success' these days, and test it for your project. What do your stakeholders say 'success' looks like? Get your key team members, sponsor and stakeholders to contribute their input when mapping out what the success of your project will look like.
It is critical for a project manager to understand the definition of success in order to plan effectively and to deliver well, but it is an understanding that, by the nature of its complexity, eludes so many. Managing everything is impossible and leads only to long hours, hard work and mostly disappointment and failure. Understanding and managing what really matters is the most realistic and effective way for a project manager to be successful; knowing 'what really matters,' is therefore critical.
Success needs to be a balance of time, cost, scope, quality, risk and resources, along with politics, relevance, impact and sustainability. Ignore any of these and expected success can quickly turn to failure.
Communicating Project Success
If you communicate project success effectively to your sponsor or client, you increase their trust in you and the opportunity for future projects. As an example, here are three key points for good communication:
You must communicate as others need you to communicate, understand how communication works and be honest and open in your communication. If your project sponsor does use online tools to track progress, invite them to get involved.
Effective but minimal communication is better than ineffective and overwhelming communication. Don't apply blanket communication across multiple forms of media and tailor the detail of the communication to suit the need.
Appreciate that modern-day communication is both a benefit and a hindrance. Share the communication plan with everyone, but remember that reporting is not communicating and putting together fantastically accurate and detailed reports with beautiful diagrams, fonts and colours is definitely not communicating. The reports may not be read and if they do contain project-critical information, they will be ignored.
Finally, structure your communication methods to suit the needs of the team and not only yourself. Become a conduit, not a blockage. Project managers need to be at the heart of communication but not involved in every piece of communication that occurs.