Professional Practice in L&D: L&D and Business Model Innovation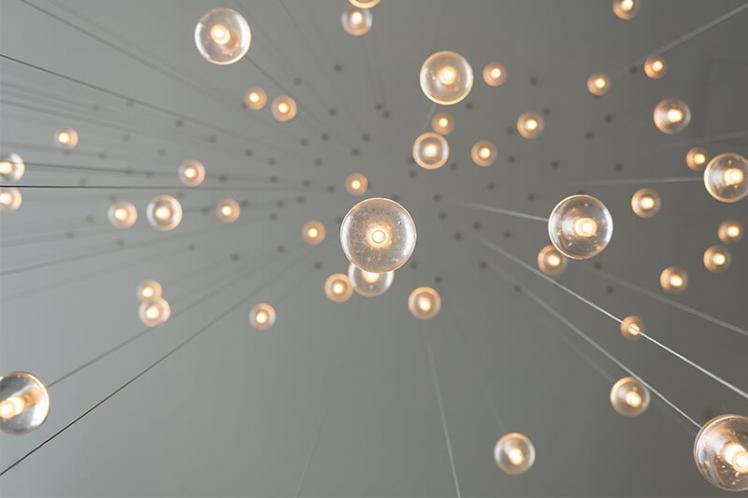 How L&D Can Support Organizations through Business Model Innovation
Learning and development (L&D) is crucial for all organizations, in good and bad times, at any stage of its life-cycle. The most competitive companies are the best learners.
Business model innovation (BMI) is a key source of competitiveness as the Economist (2005) reported that 54% of senior executives found innovative business models as a better source of competitive advantage compared to the other forms of innovation. Another survey by IBM showed 7 out of 10 CEOs are undertaking innovative change in their business change, and at least 98% had reported that they had recently adapted their business model to some degree.
But what are business models? A business model is simply how a business makes money. It starts with the value proposition, which is more than just a product or service provided. For example, what is Amazon's book retailing's value proposition compared to WH Smith's? Amazon's value proposition is that you are able to shop in the comforts of your own home, compare prices at your fingertips, and have the product delivered to your doorstep. WH Smith's value proposition, on the other hand, allows you to enjoy reading the book (almost as much as you want), as well as other books, and be able to purchase the book there and then. And as most WH Smith's store is on the high street, they form part of your shopping experience. 
Every organization has a business model as it involves the 'logic' of how it makes money (or in the case of public and voluntary organizations – how they balance the books). BMI occurs when firms are able to create novel (e.g. new to industry or new to the world) and advantageous business models that allows them to outperform their competitors. For example, Threadless uses crowdsourcing to design their T-Shirts. Sometimes these new BMI are so disruptive competitors start imitating the firm's new business model such as Southwest' no frill approach to flying that was copied by Ryanair and many more carriers.
But what makes BMI work? Lots because business models not only impact the firm at the enterprise level but also the ecosystem that it operates within involving a host of partners and alliances. However, my research on BMI literature shows that almost all studies into BMI show that 'learning' is the most important factor in BMI. Why? How? Learning informs executives on the decisions that they have to make, learning enables firms to understand and work collaboratively with new partners, learning helps staff to 'unlearn' the old ways of doing things, learning allows staff to cultivate new skills to support the new business model, and embrace the promises and risks that go with new business model. However most importantly learning is crucial in BMI because the change process involved when a firm transitions from business model A to business model B is fraught with significant risks. In fact the entire BMI process is like a quasi-experiment. Executives usually do not know the final form of the new business model at the start. Successful BMI are a result of experimentation during the firm's transition to new business model. Therefore learning quickly and effectively is important, as executives need to grasp what works and what does not quickly. The longer the firm is caught in the middle, in limbo, the greater the risks of failure.
How can learning and development (L&D) professionals help? Firstly L&D professionals need to understand the firm's current business model and executives vision of the new business model, particularly what it entails, and the new 'logic' that is required. L&D professionals need to develop both executives and staff in the following areas: 
Learn to unlearn.  BMI involves a change in the firm's logic. L&D need to help executives and staff to unlearn the old ways for doing things and instill within them the new logic. Cultivating a new shared mental model requires time and continuous support over time. Be it subconsciously or otherwise people tend to revert what they know and what they are comfortable with. L&D can be the catalyst of change and also help sustain change by supporting HR and other functions in developing performance indicators that support new ways of working in the new business model. 
Learn fast. As mentioned, BMI is a journey with the exact destination usually not known at the start. L&D need to help organizations to be fast and efficient learners. This reduces the risks involved, as the organization is able to make better decision while avoiding major mistakes. But when mistakes happen, the organization is able to learn quickly and move on. 
Develop creativity and design thinking. A business model is only as strong as its weakest link. L&D can help in developing creativity and design thinking that enhances 'joined up' thinking. Everyone needs to do their part in BMI, as it is a whole enterprise affair. Staff needs to help any innovations developed in one area to work in another. 
Learn and work collaboratively. Most disruptive BMI occurs with the help of partners and alliances. This means organizations must learn to work with collaboratively with many external parties e.g. private, public and not-for-profit organizations. Collaborative work require partners to learn about, from and with one another, which is learning to learn in new ways, and putting what has been learned into application quickly.
L&D is not only able to effect change directly in BMI but also indirectly in partnership with other people management departments and processes such as HR, change management and organizational development. L&D ultimately holds the key to the success of BMI.
Reference: Economist Intelligence Unit. (2005). Business 2010: Embracing the challenge of change. Retrieved from New York.