The State of the UK High Street: Why Retail Isn't Dead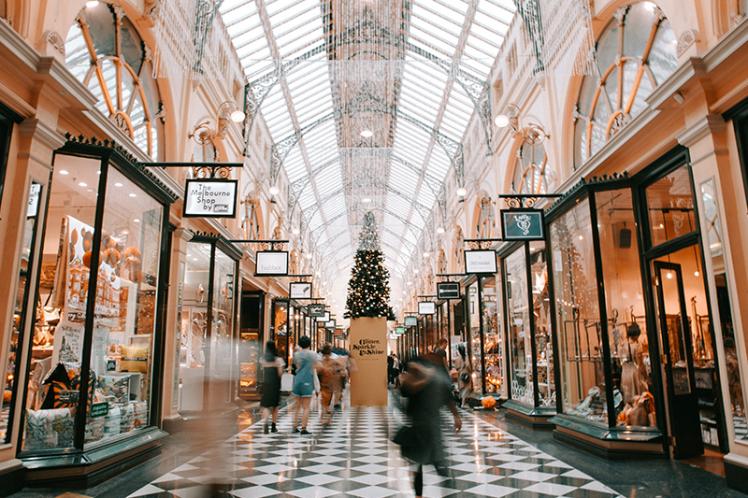 Understanding the Christmas 2018 figures and what they mean for retailers
The media, in specific relation to retail, is currently dominated by reports of weak consumer demand in 2018. 
However, over the last 12 months, the UK consumer spent £388bn including fuel (the cumulative percentage rise year-on-year was 1.2%) and £351bn excluding fuel (the cumulative percentage rise year-on-year was 1.4%). In cash terms the extra money spent (ex-fuel) by the UK consumer over the last twelve months was £491m. 20% and more, of the £351bn, is now shopped online.
This is the actual data provided by the Office of National Statistics (ONS), which is far more reliable than data provided by the British Retail Consortium (BRC), which is often used by the media. This is because the BRC only captures data from 5,000 paid subscribers, whose total sales account for less than half of total UK retail sales. Furthermore, unlike the ONS data, the BRC does not capture online and bricks sales achieved by SMEs and micro businesses.
The ONS captures data from 192,000 VAT registered retailers operating in over 300,000 shops and thousands of retailers, online and bricks, whose sales are currently below the VAT threshold of £83,000.
The retail winners of Christmas 2018
Despite the retail 'cake' growing year-on-year, the 2018 holiday period saw both winners and losers. But what's interesting is who is capturing the biggest slices of that cake – and it reveals why some have missed out. Some of the outstanding key 'winners' of 2018 were:
Tesco
Selfridges
Fortnum & Mason
Uniqlo
Zara
Ted Baker
Paul Smith
Joules
Coles Books
Next
Aldi
Nike
What we can learn from these winners is that, in their respective fields, they offer a very clear proposition and execute those propositions brilliantly. Including good value, a terrific in-store experience, appropriate music, unique and focused offerings, relentless specialization, imaginative merchandising, complementary products, online and physical store updates, concessions that match the host store's market position, total focus on their customer demographics, brand aspiration and/or wonderfully executed online services.
The companies above are all fully understood by their customers, and the only surprises are good surprises. They exceed expectations and are consequently rewarded. They never undermine their brand and the products they sell by opportunist and 'copycat' discounting. They have all earned the trust of their customers, but what they also realize, is that to retain that trust they must understand that customers are never content; they always expect more and what was great yesterday is not always good enough tomorrow.
These retailers (and there are more of course), know that 'resting on laurels' is highly dangerous and will always lead to decline. They are confident, and that sentiment rubs off on their customers.
The retail market, and not just in the UK, is moving at lightning speed and for the 'losers' to stem declining sales and margins and achieve growth in the future, will require massive transformations starting from the top. Some UK retailers reporting their results in the last few days will never recover because they simply have never addressed or even accepted the consumer's new behaviour and have certainly not exhibited any of the virtues that the 'winners' have demonstrated.
Many of the 'losers,' almost without exception, are also straddled by debt due (in most cases) to management converting the company's freehold properties into onerous leases to raise cash. Management has then wasted that cash by making poor operational decisions and paying themselves unearned bonuses.
In the case of M&S, it remains in business because it retains many of its freehold properties (meaning it doesn't pay rent), but suffers because, above all, non-food sales do not offer the clear demographic focus that competitors do - and are very unattractively merchandised. The challenge M&S faces is very hard because it has refused to separate non-food propositions into understandable and clearly merchandised segments, and has been obstinate in discarding the M&S outerwear garment label that virtually all its customers recoil from, but reluctantly accept. The M&S garment label, save in undergarments, has no aspirational value at all. M&S has also been far too late in entering the athleisure market, a segment that has been the star performer in clothing for three years.
Tesco, on the other hand, which has performed very well in both food and clothing, sells its clothing under the F&F label, and athleisure is the first product the customer sees on the website. Would you wear a garment with a Tesco label...? These things do matter.
Will the UK High Streets survive?
Much publicity has been given to the predicament and neglect facing the near 2,000 UK High Streets. These High Streets are in trouble because they have been in most cases neglected by local authorities. The tenant 'mix' is wrong, too many charity shops, betting shops, pound stores, banks and building societies - all encouraged by landlords who, protected by the outdated landlord and tenant act, hang on for these aforementioned tenants, who can afford the asking rents (charity shops don't pay business rates).
Local authorities are weak; they allow this misappropriation of space and still don't understand the effect this has on their respective communities and keep insisting on parking fees with big penalties if the driver returns five minutes late. Many of these authorities are myopic and refuse to walk through places like Selfridges and Westfield shopping centres to see, with their own eyes, what range of factors bring in the crowds.
If the government really wanted to encourage community revival, they would reform the landlord and tenant act and empower local authorities to decide the tenant mix, just as these four great UK landlords do:
The Crown Estate (Regent Street)
Shaftesbury PLC (Carnaby Street)
Howard de Walden Estate (Marylebone High Street)
Westfield Shopping Centres
These landlords all have the following policies in common:
They decide on the tenant mix, regularly refreshing the mix
They decide on the proportion of start-ups (offering 'peppercorn' rents) to spice up the retail offering
They allow imaginative street vendors (including food) and regular kids entertainment
They manage Easter, Summer and Christmas events
They organize festive lighting
Local authorities could adopt all these initiatives, accept the control of the traders and the consequent mix that would bring communities back - but will they?
It's in our hands if we want to grab the opportunity.
Retail is not dead.