What is better than a good online experience for consumers?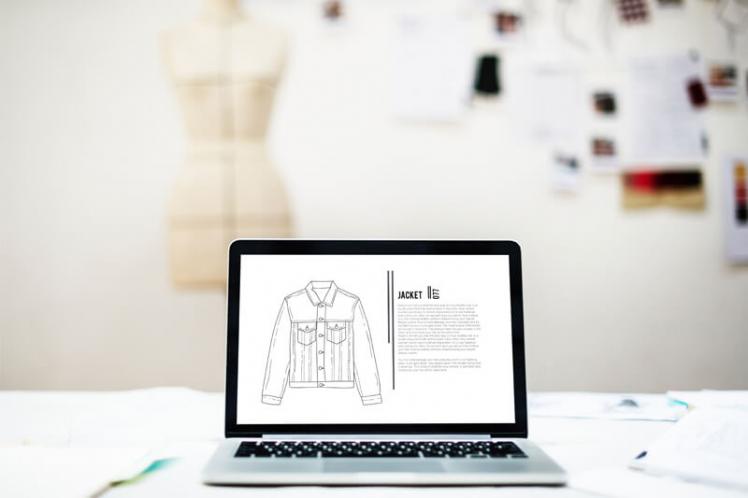 Constant Berkhout, author of Retail Marketing Strategy, reveals how retailers can exceed simply a good experience online for consumers, and how to achieve shopper satisfaction as a result. 
One of the most sought after proficiencies of retail executives today is online retail experience. As simple as it sounds, this represents a vast array of highly diverse areas, such as building apps, route planning for home delivery and strategic partnering for third party assortment.
Getting to grips online is certainly a prerequisite skill for retail executives, yet is there something more holistic that focuses on shoppers' delight, regardless of channel and media? Let me illustrate this with an example. The most prominent e-commerce player of consumer durables in the Netherlands, Coolblue, opened five stores to give personal advice and carry out small maintenance. In a similar move, they recently integrated their home-delivery logistics in-house. The latter was not explained as a cost-driven decision, rather, Coolblue stated the wish to service and speak with the shopper in person. Coolblue's slogan is "service with a smile" which is why they want to control every step of the shopper journey. This journey takes place beyond the online realm and into real life. And so, online players need to incorporate typical physical store-related activities such as store operations, to the same extent that bricks and mortar stores need to incorporate online into their processes.
Different types of retailers extend their activities into multiple platforms, thus diverse online and physical activities become interwoven. This should not be an objective in itself, but it is the consequence of any retailer's natural intent to follow the search and buying behaviour of its shoppers. For the second largest food retailer in the world, Carrefour, this realisation may come too late. For too long they have invested in one channel only - hypermarkets - and mainly in saturated West-European countries. As shopper preferences shifted towards smaller assortments, competitive channels overtook them in many categories, such as consumer electronics. Essentially, growth drivers of the past became barriers of the future.
Like products, channels also have a life cycle. And the risk or –more positively framed- exciting challenge we can observe is that the success period of each dominant channel becomes increasingly shorter. Therefore, we may also expect that online, which remains the current place to be, will shortly be overtaken by other channels. We are already witnessing the rise of the 'Internet of Things', which lets items speak with each other. A simple though clever application is the connection made between local weather stations and digital screens at Argos stores in the UK. This allows a continuous update of promotional offers according to the weather. The Internet of Things has also led to the new Amazon Dash service: a refrigerator that keeps track of what is ordered and consumed, placing orders directly at AmazonFresh.
The reason I believe we should not focus too much on online as a proficiency, is that many of the principles of old-school retail marketing apply in the online world. A common insight is that shoppers unconsciously appreciate a landing zone shortly after stepping into the store. The same principle applies online. The twist is that there are several landing zones (or pages) from where you guide shoppers further on their journey.
Rather than asking for online or bricks-and-mortar proficiencies as distinct competencies, the real difference will be made by taking an overarching perspective on shopper behaviour. True, there are specific online skills such as building webpages and organising the picking in warehouses, however, too much focus on these competencies makes it is easy to lose sight of what the shopper wants. I would describe this overarching, required marketing proficiency for retail executives as "retail service design". In essence, retail service design allows retail executives to listen to shoppers and develop retail branded concepts, putting the shopper at the centre.  Some typical behaviours and attitudes belonging to retail service design are:
A fearless desire to make the shopper happy
A holistic view on the search, buying and consumption behaviour of people
An anthropologic style of engaging with shoppers
A never-ending wish to experiment and improve through tests and trials
A refreshing revelation that big data experts and econometrists could be your friends and help you validate your ideas
A way of measuring impact from the perspective of business, shopper and society
This combination of can-do mentality and desire to measure the results of actions that could make shoppers happier, is essential to delivering better service for the shopper; it integrates the skills of service design with the people-centric mentality of great retail. Retail service design is driven by the ambition of continuously succeeding to exceed the expectations of the shopper. After all, the service experience is orchestrated throughout the journey: on and offline, in store and in real life, today and tomorrow. Remember Coolblue's slogan 'Service with a smile'? It's in everything they do. They came up with the idea to leave a small present in the fridge they had delivered and installed at a shopper's house. Fridges and websites may all look the same, but the difference is in the smiles of shoppers.   
About the Author: Constant Berkhout is a passionate practitioner of retail marketing and shopper insights. As Founder and Owner of Rijnbrug Advies, a consultancy based in the Netherlands, and based on more than twenty years' experience at major companies including Ahold, Kraft Foods, Gillette/P&G and PepsiCo, he develops new ways to grow retail categories and connect with the shopper for a diverse range of food, non-food and supplier clients.
Find out more about delivering shopper happiness in Constant Berkhout's new book, Retail Marketing Strategy, the essential handbook to the core topics of shopper marketing.