Why Change is So Difficult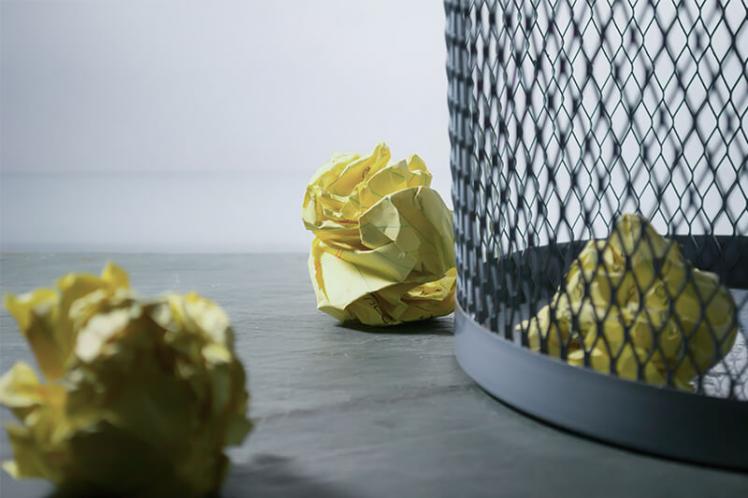 What Change Agents Need to Do to Yield Successful Change
Most of us have experienced a new change initiative at some point in the workplace; be it a new IT system to make the business more efficient, or a new process to improve productivity and streamline operations.
It's likely that most of us can also remember how despite clear objectives, a sturdy implementation plan and an enthusiastic inception, any progress was soon lost to the ghosts of initiatives past.
Various studies into the failures of organisational change from 1995 onwards have found low rates of success, a trend that was corroborated once more by McKinsey & Company in 2006. In a survey of 1,546 business executives from around the world, they found that only 30% of change initiatives were considered a success (Isern and Pung, 2006).
It's hardly surprising that the mere mention of any change initiative tends to be universally met with heavy sighing and copious eye-rolling along with veiled mutterings of "Oh no, not again".
There are three main costs when it comes to failed change initiatives; Financial Cost, Human Cost, and Competitive Cost.
Failed change initiatives have serious repercussions on employee morale and engagement.
There is little doubt lack of engagement is a problem for many organisations. Gallup (2010-2012) conducted a comprehensive study into employee engagement and found that only 13% of employees across 142 countries worldwide are engaged in their jobs. They suggest that actively disengaged workers continue to outnumber engaged employees at a rate of nearly two to one (Gallup, 2013).
Undoubtedly there is more to employee engagement than just change initiatives but one of the major influencing factors in employee engagement is the degree to which employees see their organisation successfully implementing change. Investing that extra time and effort - even grudgingly - to then see it all fall in a heap is extremely frustrating for people. Continuous failed initiatives also extract a high credibility cost for managers and leaders which can erode trust and make leadership extremely difficult.
However, change is constant. Organisations will prosper if they embrace change when it's needed. If we do nothing, then we will continue to waste vast sums of money and countless thousand hours on change initiatives that are destined to fail before they begin.
Successful change happens when the change agent:
Defines stakeholder needs, reflecting opportunities for change.
Develops specific, measurable objectives reflecting those needs and using the objectives to design the change initiative and direct its implementation.
Implements a transfer strategy to ensure successful behavioural change occurs
Evaluates the change initiative, ensuring it leads to desired results and identifying opportunities to adjust if necessary.
Our new book Making Change Work explores these strategies, providing a framework to help successfully change anything. Finally you have an opportunity to make change work. 
Sources:
Gallup (2013) The State of the Global Workplace: Employee Engagement Insights for Business Leaders Worldwide
Isern, J and Pung C (2006) "Organizing for successful change management: A McKinsey global survey", 4. TheMcKinsey Quarterly June 2006
About the authors: 
Emma Weber is the Founder and Director of Lever Learning. A recognised authority on the subject of transfer of learning, she created the Turning Learning into Action® methodology, established to help organizations and their employees create business results by converting learning to effective action back on the job.
Dr. Patti Phillips is President and CEO of the ROI Institute, Inc. She has implemented ROI in private and public sector organizations around the world, and has conducted ROI impact studies on programmes such as leadership development, sales, new hire orientation, and human performance improvement programmes.

Dr Jack J. Phillips is a world-renowned expert on accountability, measurement and evaluation, providing consulting services for Fortune 500 companies and major global organizations. His expertise in measurement and evaluation is based on more than twenty-seven years of corporate experience in the aerospace, textile, construction materials and banking industries, and in senior HR and Learning and Development roles. The American Society for Training and Development gave him its highest award for his work on ROI.
Special offer: Save 20% when you order Making Change Work with discount code HRMCWB