Understand lifestyle marketing to win at Black Friday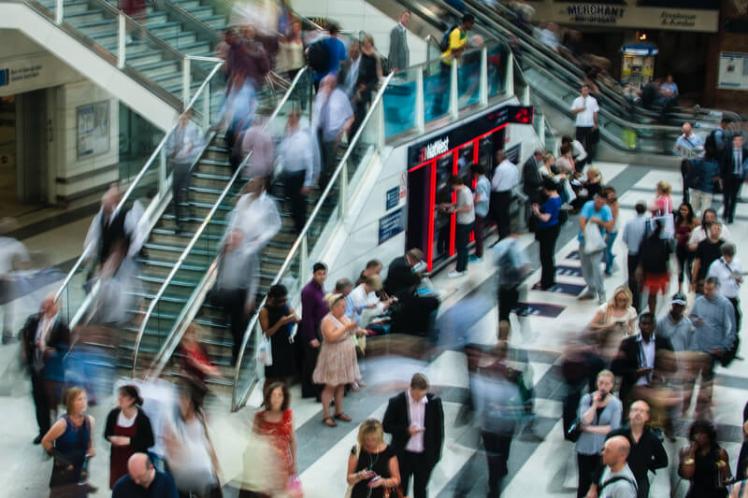 How can retailers optimize their digital channels for the best results this Black Friday? In this article Johann van Tonder, co-author of E-Commerce Website Optimization, explains why lifecycle marketing is key.
Consumers are looking forward to 'the sale of the year' this weekend, marking the start of the Christmas season.
Online business owners are equally excited. It's not uncommon to see the number of visitors to e-commerce sites more than double around Black Friday and Cyber Monday. It carries a promise of money to be made - assuming your servers can handle the influx. In fact, holiday season activity often makes up a big chunk of annual revenues for e-commerce sites.
Treating Black Friday as a short-term revenue booster is, however, wasting the real opportunity. The event itself is all about discounts; that means less profit, especially with costs generally up in a tough macro-economic environment.
Sometimes Black Friday merely shifts demand from other trading periods, "sucking sales forward" as Marks & Spencer Chief Executive Steve Rowe calls it. The net effect on an annualised basis is, therefore, minimal.
There has to be more to Black Friday than depleting stock at a reduced margin.
As e-commerce conversion rate optimisation specialists, AWA digital are often asked what could be done to boost conversions around this time. In the words of Jim Novo: 'customers want to win at the customer game'. On Black Friday, wallets are out and consumers are more motivated to buy than at any other time. Simply play the customer game with an attractive offer.
A better question is: how do you make them come back to your site? It's rare for a customer to be profitable on first purchase, yet that's exactly what many Black Friday customers are - and will remain. Research done by RJMetrics found that, on average, 23.8% of new customers in the e-commerce industry are acquired over the holiday season. That's the real opportunity.
Every customer goes through a typical lifecycle, passing through the following stages:
         Acquisition
         First purchase
         Second and subsequent purchases
         And finally, defection
Clearly, marketing objectives change as the customer progresses through these stages. This in turn, will shape the messages and mechanisms used to communicate with them at various milestones.
Someone visits your site on Black Friday without making a purchase. This puts them at the start of the curve. Up until this point, many businesses are still in the game with tactics like remarketing and email nurturing. Often, that's where it ends.
As soon as the first transaction happens, the objective should be to generate a second purchase. The RJMetrics study found that, of those holiday customers that came back to repurchase, 39% did so in the same season. Don't delay this part of the campaign: activate it on the same day as the first purchase.
The focus then shifts to retention and increasing average spend until, at some point, the customer behaviour pattern changes. This could be the signal for a looming defection. Now may be the right time to lure them back with a carefully-selected offer.
This is the basis of Customer Lifecycle Marketing, a concept that will help you to make the most of "the sale of the year". Actually, it could transform your business by building profitable customer relationships, even with Black Friday deal hunters.
About the author: Johann van Tonder  is an experienced e-commerce optimiser, and COO at AWA Digital. He has used the principles and techniques in his book E-Commerce Website Optimization to deliver massive sale improvements for big and small e-commerce businesses alike. Having trained and coached optimisation teams around the world, he explains complex concepts in ways that are easy to understand.
Liked this? Sign up to our newsletter here and receive more content like this straight into your inbox.
E-Commerce Website Optimization by Dan Croxen-John and Johann van Tonder is now available. Save 20% with code BMKEWO20 when you purchase the book from Kogan Page.