Your AI wake-up call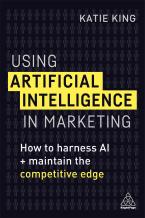 Is Artificial Intelligence (AI) friend or foe for the marketer?
Here Katie King, explains the strategic transition of marketing and how marketers can adapt to a world of AI and machine learning, covering the increasing demand for it, privacy and personification plus the many misconceptions, so you can look to the future. 
Get the answers to the big AI questions - download an exclusive sample chapter below.