Want to start reading immediately? Get a FREE ebook with your print copy when you select the "bundle" option. T+Cs apply.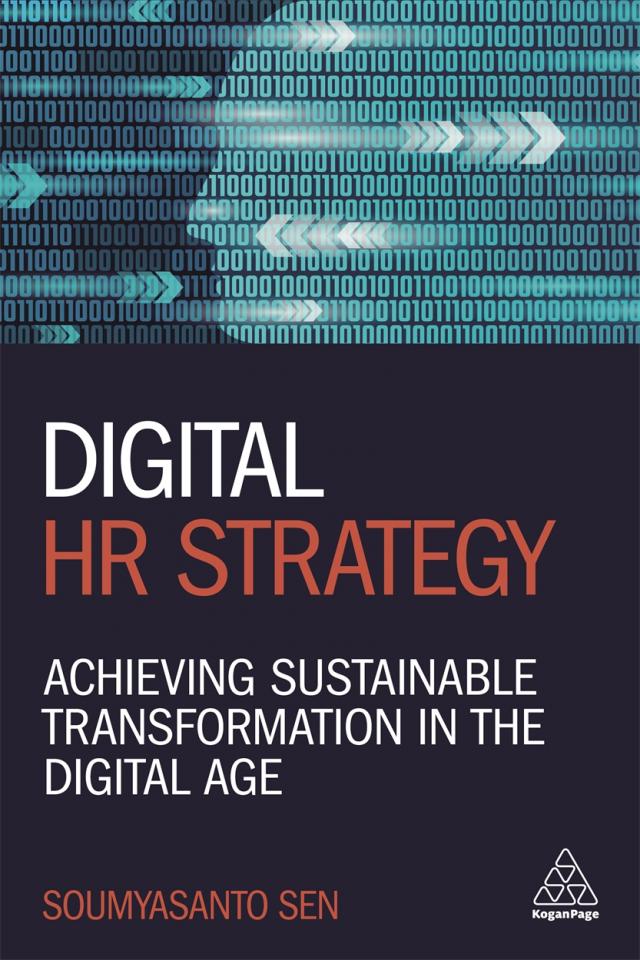 Digital HR Strategy
Achieving Sustainable Transformation in the Digital Age
Build an HR strategy that leverages the potential of digital transformation and new technologies to improve employee and business performance.
EAN: 9781789661224
Edition: 1
Published:
Format: 235 x 157
312 pages
About the book
We are living in an uncertain world that is rapidly changing with an overload of information and a continual rise of technologies. Automation, the gig economy, digital platforms and other innovations are changing the fundamental nature of work and are having a significant impact on the workforce, workplace and the HR function. Digital HR Strategy is crucial reading for all HR practitioners and leaders wanting to ensure that their organization adapts to this changing and increasingly competitive environment by creating a strategic approach for sustainable transformation which goes beyond conventional digital HR propositions. Featuring case studies from organizations including Airbnb and PepsiCo, it covers areas such as the importance of cultural change and creating a human-centric employee experience, leveraging value propositions, and harnessing data insights and analytics to improve performance.

Digital HR Strategy also explores frameworks, strategies and opportunities for wellbeing initiatives, upskilling and reskilling workforces to respond to and establishing a culture of collaboration and innovation. Featuring tips, tools, and key questions to consider, it is an indispensable resource for all HR practitioners and leaders looking to build, develop and execute a digital HR strategy in order to achieve and sustain competitive advantage in this fast-changing digital age.
About the authors
Soumyasanto Sen is the Founder and Future of Work Strategist at People Conscience, where he provides advice to communities dealing with digital transformation, the new world of work and HR strategy. He is an INSEAD alumni and currently also a HR IT Program Manager at large healthcare company. Prior to this, he was a Global HR IT Manager at one of the largest global automobile companies and a Senior Consultant at IBM Global Business Services. He is a regular conference speaker and commentator on all aspects of HR technology, digital transformation, people analytics and the future of work.
Soumya has done a masterful job weaving together the emerging digital agenda for business and HR. This is an outstanding compendium of thinking and action.

Dave Ulrich, Rensis Likert Professor, Ross School of Business, University of Michigan, Partner, The RBL Group
Get tailored expertise every week, plus exclusive content and discounts