Want to start reading immediately? Get a FREE ebook with your print copy when you select the "bundle" option. T+Cs apply.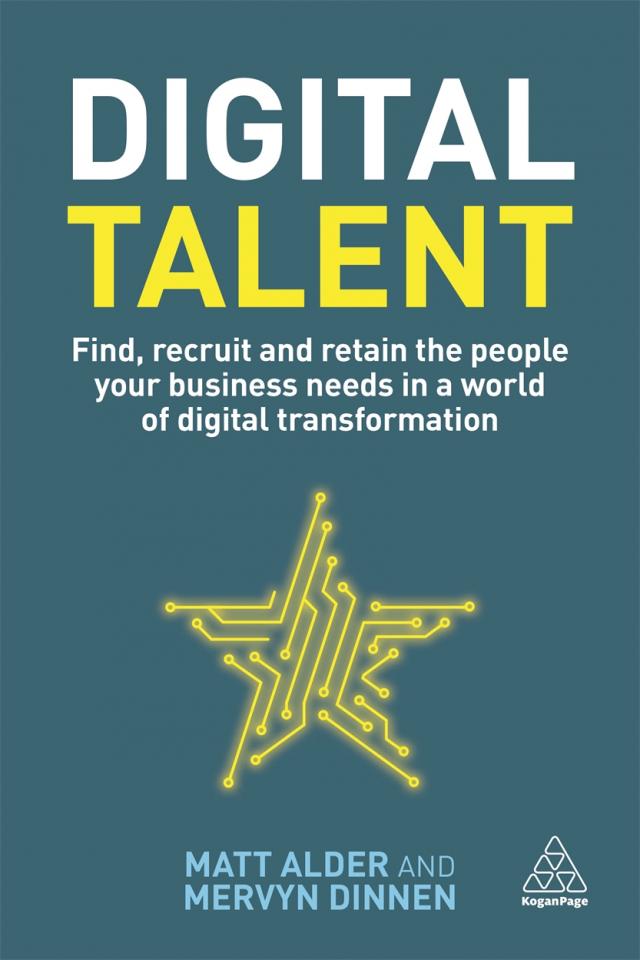 Digital Talent
Find, Recruit and Retain the People your Business Needs in a World of Digital Transformation
Discover, keep and develop the people with the skills your business needs to succeed in the new world of work.
EAN: 9780749490959
Edition: 1
Published:
Format: 235 x 157
256 pages
About the book
In a disrupted and technology-enabled world of work, HR professionals' ability to attract, recruit and retain people with digital skills can be the difference between business success and failure.

Digital Talent equips HR with the tools they need to assess what these critical skills are, how to attract the people who have them, keep these people engaged, productive and performing to the best of their abilities. It also provides crucial guidance on how to continuously develop employees, including leaders, to ensure that the organization has the skills it needs both for today and the future.

This book provides advice on how to create new processes that are fit for purpose in the age of digital transformation, build inclusion when digital culture is becoming more prominent and use digital abilities effectively to maximise productivity while maintaining employee wellbeing. Digital Talent is the book on talent that HR , talent acquisition professionals and business leaders need to make sure that their people, and the business as a whole, stay ahead of the competition.
About the authors
Matt Alder is a strategic consultant based in Edinburgh, UK. He focuses on innovation and technology in HR and Talent Acquisition. He is the host of Recruiting Future, one of the world's most popular talent acquisition podcasts and over the last 20 years has built a reputation as a global thought leader, working with employers to optimize their digital strategies.

Mervyn Dinnen is a researcher, writer, analyst and influencer on HR, Talent and WorkTech trends based in London, UK. He was recognized as a Top 100 Global Influencer in HR Technology in 2019, 2020 and 2021, and has also been identified as one of the Top 100 Most Influential Talent & HR Professionals in the UK for 2022.
In a year that combined a continuation of the COVID-19 pandemic and a reset of the employee experience dubbed 'The Great Resignation' this book is an in-depth analysis of how the world of talent acquisition has to adapt at pace to attract, engage and retain digital talent. Meticulously researched with real life case studies, this book is a must-read for every HR leader tasked with transforming their organization's talent offering.

Charu Malhotra, Head of Global Talent Marketing, PA Consulting
Get tailored expertise every week, plus exclusive content and discounts