Want to start reading immediately? Get a FREE ebook with your print copy when you select the "bundle" option. T+Cs apply.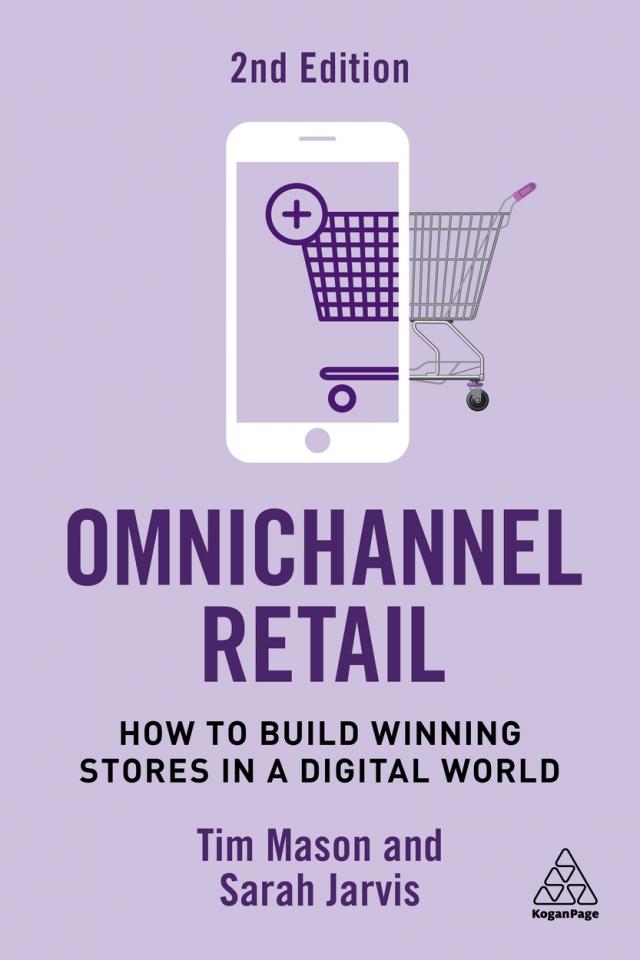 Omnichannel Retail
How to Build Winning Stores in a Digital World
The retail world is now more competitive than ever and to succeed, businesses must embrace an omnichannel approach. Understand how to harness the power of the digital customer connection to provide personalized and value-driving customer experiences in this extensively updated new edition.
EAN: 9781398612723
Edition: 2
Published:
Format: 155 x 235
256 pages
About the book
The retail industry is under significant pressure. Not only are retailers grappling with rising costs, but they are trying to keep up with rapidly changing consumer behaviours, technological advancements and ever-increasing competition.

To win, retailers today have to learn how to serve customers equally well both on and offline. This means integrating the physical seamlessly with the digital and creating something that is flawlessly omnichannel as, more than ever, customers are seeking convenient, personalized and unified shopping experiences, regardless of when or where they choose to engage. An omnichannel approach to retail delivers the potential to boost footfall, enhance customer insight, improve service, grow loyalty and ultimately drive sales.

Omnichannel Retail serves as a practical guide for businesses on how they can better serve customers to fuel their growth by harnessing the opportunity that being digitally enabled and data-driven brings. This fully updated new edition explains how to build engaging loyalty schemes, deliver personalized marketing and how to maximize the power of customer data. Featuring case studies from omnichannel leaders worldwide such as Asda, Woolworths Australia, Target and Pret A Manger, this book provides tangible and proven examples of how retailers can capitalize on the opportunity that our hyper-connected and always-on world presents.
About the authors
Tim Mason, based in London, UK, has over 30 years' experience in the grocery and retail industries, specializing in customer loyalty and strategic marketing. He is CEO of Eagle Eye, a SaaS technology company specializing in delivering omnichannel personalization at scale.

Sarah Jarvis, based in London, UK, has over 15 years' experience as a retail marketing leader in the loyalty industry. She has worked with some of the world's largest retailers to help them drive profitable growth by prioritizing the customer in their decision-making processes. She is the Communications and Propositions Director at Eagle Eye.
The second edition of Omnichannel Retail is a ginger shot of retail marketing genius - packed full of concentrated advice and case-studies, it is utterly stimulating. I read it in one sitting and emerged fizzing with reinvigorated energy and ideas to boost our omnichannel strategy.

Charlotte Lock, Partner & Customer Director, John Lewis & Pan Partnership
Get tailored expertise every week, plus exclusive content and discounts