5 Ways to Use Social Media to Enhance B2B Customer Experience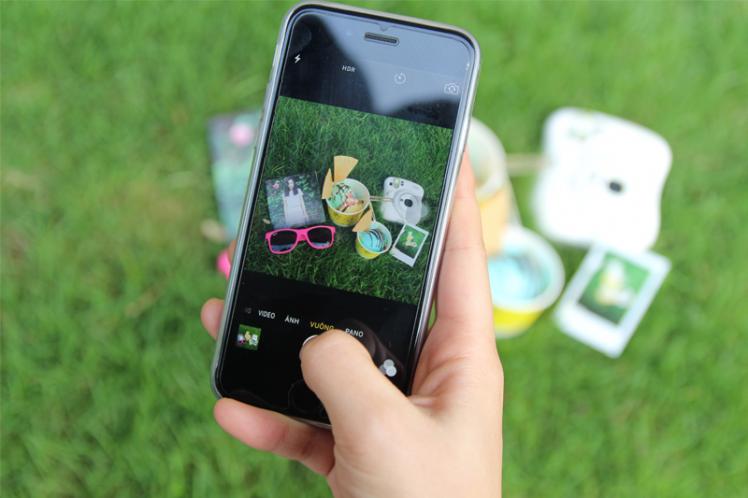 If 10 years ago you asked us about the impact of social media and technology on B2B customer experience, we would have said "very little". Today we can tell you it is huge.
Here are 5 key ways that social media and digital tools have affected the B2B realm and how you can use them to enhance your B2B customer experience…
1. Showcase your products and services
Research by Google tells us that 71% of B2B buyers use the internet to search for information prior to contacting a supplier. This digital connection takes place right at the beginning of the customer journey and has given rise to the term 'zero moment of truth' (ZMOT).
Almost certainly it will have involved a visit to your website where the customer will learn most of what they need to know about your products and services. The website experience is at the start of the customer journey and is now so important, it has seriously affected the role of the B2B sales rep. 
In the past, many questions that a potential customer had about a company's products and services were answered by sales reps. Nowadays, B2B customers already know a great deal about the product or service they are interested in buying before they contact you. This means the only questions they may have are 'How much does it cost?' and 'When can I have it delivered?' A customer service desk can provide this information over the phone. The role of the sales rep is, therefore, transforming into becoming a technical advisor, problem solver or solutions supplier.
2. Create interest and loyalty
Tom Funk is an expert in online marketing. His research shows that 67% of Twitter users who become followers of a brand are more likely to buy the brand's products.
We know that the numbers of people who follow B2B companies on Twitter tend to be much smaller than those that track consumer companies. However, Twitter's impact is growing for B2B companies. The Twitter audience for a B2B company can be made up of customers, prospects, suppliers, employees and potential employees.
It costs nothing (except a bit of time) and is justifiably becoming a key part of the marketing mix for small and medium enterprises. Your customers' experience will be enriched if you can keep them informed with interesting, witty and relevant messages and content. 
3. Utilise the most powerful B2B networking tools
In the developed world it is estimated that more than 1 in 3 people in business have a LinkedIn profile. Social networks have always been important in business; historically people would have joined local chambers of commerce or attended conferences and meetings organised by their professional societies. 
Today, at virtually no cost, it is possible to quickly identify potential customers, suppliers or employees on LinkedIn alone. There are opportunities to engage with customers by building a company page or joining a special interest group and reach a vast number of people from the same platform. LinkedIn is especially attractive to the Internet savvy, social media hungry millennials.
4. Complimentary ways to communicate with B2B customers
Facebook for business can be a great compliment to your website. It provides an opportunity to give a more personal feel to your brand and provide real-time updates on events and activity. The advantage of Facebook is its incredible reach. There are more than 1.4 billion active daily users. 
With the right content, it is possible to draw in a target audience that may not have visited your website otherwise. It is also a great opportunity for you to find out what experiences people like and engage with the most, so you can gather further insight into what attracts your customers.
5. Show your products in action
They say that actions speak louder than words, which is why social media channels such as YouTube and Vimeo are so important. The great thing about YouTube is that anyone can watch it; your target audience doesn't have to sign up to view content. It is also another opportunity to personalise your company by telling a story or let one of your customers tell their story about how they have used your great products or service.
Almost all B2B companies have the need to educate their customers in the best way to use the products. Look at DeWALT for example: as a supplier of professional power tools, they have taken advantage of YouTube and published 375 videos that showcase their products.
Remember that three minutes is a long time on YouTube or Vimeo, so if you have a lot to say, break your story into several different videos.
The Future of B2B Social Media
Although we have focused on five of the most important social media channels here for managing B2B customer experience, this is a scene that is changing all the time. B2B companies are continuing to expand their horizons outside of these core channels, using the likes of Instagram and Pinterest to raise their company's brand image and connect with customers in a different way (and there are sure to be more channels coming soon).
Here are three top, takeaway tips for thinking about how social media can enhance your company's customer experience:
Listen & monitor the conversations around your brand as widely as you can; you never know where customers are airing their experiences in public!


Engage with your customers in a timely manner (next day replies are often too late!) Social media is all about real-time conversation, so whether it is good or bad, don't be afraid to talk.


Stay human - because you're talking to humans. When using social media for CX use a conversational tone with a bit of personality. Remember all you are doing through social media is holding conversations with your customers.