Use an Activity-Based Approach to Developing the Marketing Budget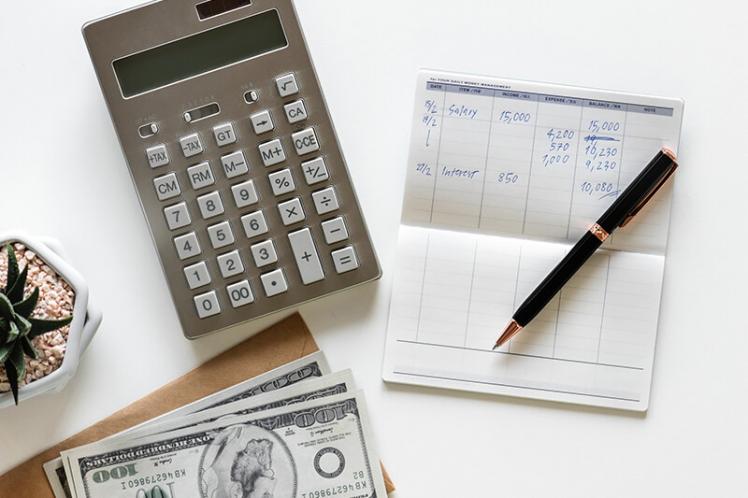 Structure Your Marketing Budget According to the Impact Factors that the Action is Designed to Address
In many organizations the annual round of budget planning starts with what was spent last year, therefore leading to a repetition of the same round of activity, which over time can become increasingly divorced from the real needs of the business. We would argue that this is not the best way to address the future needs of a business in today's highly competitive markets - and this is not the way that is proposed within the Metrics model.
However, we also recognize that users of the model may have to apply it within the conventions used by their organizations. So, while the model does not absolutely require that budgets are structured differently, we advocate a structure that enables the resources necessary to achieve defined objectives to be identified, in other words the resources necessary for implementing the actions for each segment identified by applying the model...
The budget should therefore be structured according to the impact factors that the action is designed to address. They would be quantified by building up a picture of the action required to implement each strategy. 
This approach that we describe is very different from traditional practices. It begins with the process of tracking the links between the use of resources and the effect they will produce in the marketplace. This is in effect a zero-based or activity-based approach where the resources needed to achieve a specific goal are identified as the budget, rather than starting from the expenditure in the previous cycle. Budget categories are then defined by groups of actions, ideally according to the impact factor they are designed to address. Categories need to be reassessed annually: some will continue from one year to the next and others will not. This alone will be valuable in helping to break away from established practices unrelated to achieving precise goals.
If an activity-based approach is introduced, the agenda for the company, and the likely resources that need to be deployed to achieve goals, will become much clearer, both in terms of what should be the result if strategy is actioned, and also in terms of what will not be achieved if resources are not allocated to facilitate defined strategy. It will also make it easier to link the marketing budget with the budgets of other functions, which should also show resources allocated to those of their actions that are directed at specific impact factors. In addition, taking this 'bottom-up' approach to defining resource needs and assembling budgets, linked to achieving specific goals, should enable the marketing team to engage more effectively with other areas of the company in gaining cooperation.
Marketing, seen as an integrated activity, incurs costs of five types: 
external marketing spend, mainly on marketing communications;
internal marketing department costs;
technology, such as CRM systems, customer databases and websites - this is a growing area of resource need and will often incur a mixture of internal and external costs;
leverage of internal resources of other departments, for example in developing and implementing IT projects;
a requirement for other departments to spend externally - again, IT projects may require investment in new technology via the IT function. 
However, only the first two (and mostly the external marketing spend) are normally recognized as marketing costs, for the following reasons:
External spend on marketing campaigns receives the most attention because of their visibility. However, as the links between campaign expenditure and business targets are not always clearly defined, marketing budgets are frequently subjected to mid-year cuts if the financial forecast looks grim.
Internal departmental costs are generally set without much regard to planned programmes, generally in different levels of headcount.
Leverage of other internal resources is particularly important in taking a more integrated view of marketing, as marketing engages the rest of the business in delivering against strategic impact factors. The cost of these resources is rarely quantified, as still relatively few companies operate activity-based costing: but it could be. A prime example might be the investment in a CRM system that can deliver benefits for marketing, sales, customer service and operations.
External spend by other departments is incurred when marketing identifies an impact factor that requires new equipment, software, etc. For example, shortening delivery times might require investment in additional trucks in order to reach the target levels of performance specified as a competitive advantage factor.
Companies would be better prepared to respond to marketplace needs if they aligned budgets in other areas with the marketing plan, rather than seeing marketing requirements as 'nothing to do with us', or stealing resources, or arriving at short notice with unplanned demands, or any of the many other reasons for rebuffing marketing actions. Furthermore, not only is taking this broader view of the resources deployed by marketing more realistic, but it also positions marketing more correctly, and effectively, in the organization.
Custom and practice have led to marketing budgets being generally divided into external spend categories, such as advertising, exhibitions, print, etc, which often bear no relation whatsoever to the real goas of the business, such as increasing market share. Basing an important business process on such a weak foundation leads to budgets being treated with disrespect. As a result, budgets can be manipulated, with the consequence that companies learn nothing about whether they used their resources effectively, nor even whether they made accurate estimates of the costs of their actions.
This excerpt has been taken from Marketing Value Metrics.