How to Retain Brand Relevance and Foster an Experience Building Mentality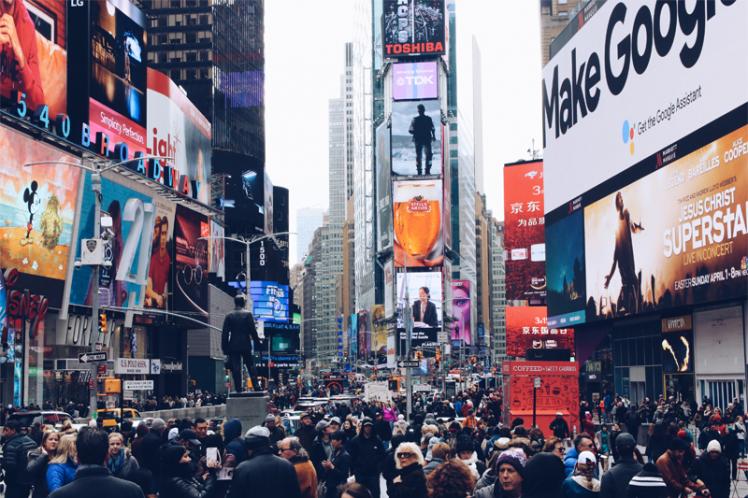 Understand why brand experiences are so powerful and how to incorporate them into your business
Leading marketing executives know brand experiences provide a route to retaining brand relevance. But getting their colleagues, team members or even line manager to buy into this mentality, share their vision and appreciate why experiences are so powerful, is a challenge many executives face.
This article will help you explain, in practical terms, why brands that compete through experiences win in today's markets and support how you 'sell' your brand experience vision into your business.
Why are brand experiences so powerful?


1. BRAND EXPERIENCES DRIVE BRAND PERFORMANCE
Many empirical studies outline how brand experiences boost revenue1, brand awareness, associations2, advocacy3, perceived quality4, reputation5, satisfaction6 and loyalty7. These are key brand performance metrics that even the most sceptical CEO or CFO will be interested in moving the dial on.


2. BRAND EXPERIENCES PROVIDE MORE ENDURING HAPPINESS THAN POSSESSIONS
Research shows that experiential purchases make people happier than material purchases8. We can internalise experiences, so they become part of the fabric of who we are. This is incredibly emotive and personally valuable. However, when you buy a new sports car, for example, the first few days, weeks or even months are exciting, but the thrill wears off. After a time the car fails to excite and becomes the new norm.
'Respondents from various demographic groups indicated that experiential purchases—those made with the primary intention of acquiring a life experience—made them happier than material purchases.' Van Boven & Gilovich
Equally, waiting for an experience is more pleasurable than waiting to receive a possession10 because dopamine is released when we anticipate a positive emotion11. Think about your last holiday. Visualising yourself stretched out on the beach, enjoying fresh lobster with your family or even peace and quiet with your partner. The anticipation was enjoyable. Now think the last product you ordered online. Not so enjoyable. Correct? 
'Consumers derive value from anticipation, and that value tends to be greater for experiential than for material purchases.' Kumar, Killingsworth & Gilovich12.


3. BRAND EXPERIENCES PROVIDE ALMOST UNLIMITED SOURCES OF DIFFERENTIATION
Brands used to differentiate through physical product features. For example, banks focused on interest rates, number of ATMs or branches and credit card design. This strategy is problematic because a physical product has a limited number of features. Once you've exhausted all those features you commoditise your offer and the only competitive route is price. As margins evaporate, something must give, so the quality of the experience delivered suffers. In the long run, no one wins.
This contrasts with brand experiences that provide many sources of differentiation. At a bank, you walk into a branch and what is your first impression? A welcoming member of staff, customers' looking at home on a comfortable sofa, a vibrant feature wall and ambient music? Just one touchpoint provides many opportunities to differentiate your brand. Now open this out to other parts of the retail experience. The customer waits in a queue, deals with a cashier then leaves the branch. Even more opportunities to differentiate your brand. Now add other channels such as digital, social, telephone and events into the mix. Opportunities to differentiate grow exponentially. If anything, the problem becomes knowing what to focus your efforts on.
For example, TD Bank' delivers a wonderfully engaging touchpoint through their Penny Arcades. These allow customers to deposit coins at branches and win prizes for doing so. Rather cleverly, they have transformed otherwise dull activity of depositing coins at a bank into a fun, interactive experience. Bravo.


4. BRAND EXPERIENCES INFORM OMNICHANNEL STRATEGY
Brands need to face and potentially embrace a mindboggling number of touchpoints in our omnichannel world; traditional media, digital, social, mobile, events, etc. The number of brand touchpoints is increasing exponentially and shows no signs of relenting, therefore, brands that understand how to build brand experiences embrace such change and thrive as a result. They have a clearly defined brand personality that focuses and informs their decisions when it comes to identifying relevant channels and delivering experiences within or across them.


5. BRAND EXPERIENCES FACILITATE INTERACTION BETWEEN PEOPLE
Chief Marketing Officers are currently very focused on 'Digital Transformation'. Whilst digital's appeal is understandable, the importance of humanity when building brand experience should not be forgotten.
'Lasting brand differentiation is realized through your employees. This simple idea has never been more important, as companies rush to deploy new digital ways for customers to engage and transact with them.' Accenture (2017)13
"You must embrace tech and digital but you can't let it lead you, you have to take the lead. Humans still want human exchanges and I still feel that's the best way to connect on a deeper level. Human interactions are still the primary and core driver of loyalty, and that's where we're putting a lot of our energy14. " Becky Brock, Marketing Director, John Lewis
One study15 found that whilst 78% of financial services consumers said they would welcome computer generated support, nearly two thirds still value interaction with other people, especially to deal with complaints (68%) and advice about complex products (61%). Brands like BP and Burberry are increasingly investing in artificial intelligence (AI) to automate brand experiences, yet research shows that AI powered tools, such as chatbots, are failing to meet customer expectations because they cannot deal with the idiosyncrasies and nuances of human behaviour16. Experiences such as Vans "House of Vans" or Red Bull Soapbox races bring people together in ways that technology cannot compare.


Key takeaways
An increasing number of marketing executives realise the benefits of brand experiences for their organization, yet being able to explain and justify why brand experiences are so powerful is a part of the puzzle that many miss. Driving performance, enhancing happiness, facilitating differentiation, guiding omnichannel strategy and helping people connect are all possible and valid reasons. If you can explain the logic that underpins your ideas, you'll be much stronger when it comes to negotiating.


---
1 Schmidt-Subramanian, M., Czarnecki, D., Tramm, L.G., Manning, H., Strohmenger., R., Ross, S., & Birrell, R. (2017) Drive Revenue With Great Customer Experience, January 18, Downloaded from http://bit.ly/wavelength-forrester-CX2017
2 Biedenbach, G. and Marell, A. (2010) The impact of customer experience on brand equity in a business-to-business service setting. Journal of Brand Management 17 (6): 446–458.
3 Maechler. N, Neher, K. & Park R. (2016) From touchpoints to journeys: Seeing the world as customers do. McKinsey Quarterly (March) downloaded from http://bit.ly/wavelength-mckinsey-cx
4 Biedenbach, G. and Marell, A. (2010) The impact of customer experience on brand equity in a business-to-business service setting. Journal of Brand Management 17 (6): 446–458.
5 Özyer, Y. (2016) Understanding the Impact of the Brand Experience on Brand Reputation by the Moderating Role of Technology Turbulence, International Journal of Marketing Studies; Vol. 8, No. 1, pp 161-169.
6 Brakus, J.J.,. Schmitt, B.H, & Zarantonello., L. (2009) Brand Experience: What Is It? How Is It Measured? Does It Affect Loyalty?. Journal of Marketing: Vol. 73, No. 3, pp. 52-68..
7 Nysveen H, Pedersen, P. E & Skard, S. (2013)) Brand experiences in service organizations: Exploring the individual effects of brand experience dimensions; Journal of Brand Management, 20, 404–423
8 Carter TJ & Gilovich T (2010) The relative relativity of material and experiential purchases. Journal of Personality and Social Psychology, Vol. 98, No.1, 146-159;
10 Kumar, A,. Killingsworth, M.A., & Gilovich., G (2014) Waiting for Merlot, Anticipatory Consumption of Experiential and Material Purchases
11 Dubol M, Trichard C, Leroy C, Sandu AL, Rahim M, Granger B, Tzavara ET, Karila L, Martinot JL, Artiges E. (2017) Dopamine Transporter and Reward Anticipation in a Dimensional Perspective: A Multimodal Brain Imaging Study. Neuropsychopharmacology. Aug 22.
12 Kumar, A,. Killingsworth, M.A., & Gilovich., G (2014) Waiting for Merlot, Anticipatory Consumption of Experiential and Material Purchases
13 IBM (2016b) The experience revolution: New teams, new rules, November, Downloaded from http://bit.ly/wavelength-ibm-gameon
14 Hobbs, T (2017). John Lewis: Human interactions are still the primary driver of loyalty, Marketing Week, 6th October, Downloaded from http://bit.ly/wavelength-johnlewis
15 Accenture (2017), Seven out of 10 Consumers Globally Welcome Robo-Advice for Banking, Insurance and Retirement Services, Downloaded from http://bit.ly/wavelength-accenture2017
16 Ask, J.A., Facemire, M., Hogan. A., Gill, M., Jacobs, I., Naparstek, L., Willsea, W., Galan, J., Harrison., P., (2016) The State Of Chatbots: Pilot Chatbots As Part Of Your App+ Mobile Strategy, Forrester, October 20th, Downloaded from http://bit.ly/wavelength-forrester-chatbots