Retail Armageddon or Alignment? The Customer Will Decide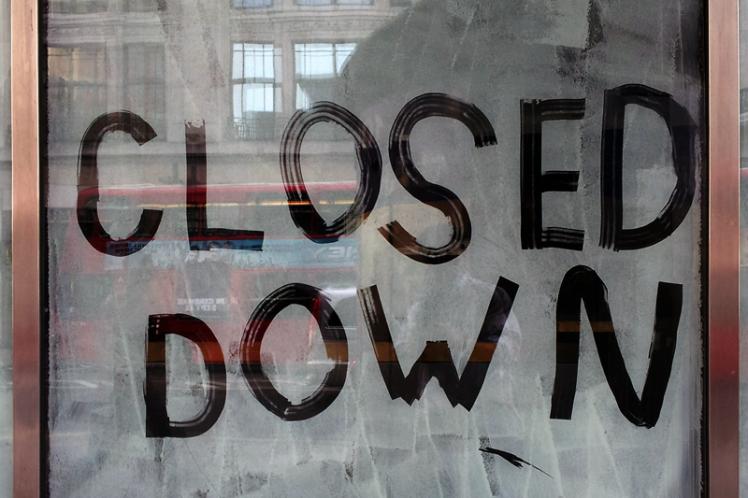 It may be the understatement of the year to say that retail is a difficult place to be right now. Many retailers are having to close stores or go through a Company Voluntary Arrangement (CVA), and some well-known names have even gone out of business, including Toys R' Us, Maplin and Children's World (Mothercare). 
However, I don't see this as 'Retail Armageddon' (a term that is currently doing the rounds). It is, in my opinion, an over-reaction to what we've known about for some time; more and more consumers are buying online. Instead, I'd describe what we're experiencing as a 'realignment' of businesses to meet the changing needs of consumers. 
Consumers are now multichannel shoppers, buying both online and offline. Yes, many established multichannel retailers may well have too many physical stores. However, stores still play a big role in order fulfilment as increasing numbers of customers choose to click and collect. 
The bar of customer expectation has been raised to an extremely high level by disruptive brands such as Amazon, ASOS, Wiggle etc., leaving traditional multichannel retailers struggling to keep up. These disruptors have implemented market-leading logistic propositions. For example, in major conurbations, such as London, Amazon enables consumers to have their orders delivered within an hour. Convenience has been taken to new levels, empowering customers in the process; Amazon actually employs a 'Bar Raiser' who is responsible for challenging all internal projects to ensure they deliver the best they can for customers.


Retail is not alone in facing this challenge...


Car Sellers
Think about the experience of buying a car. Why are car dealerships mainly out of town? They're not exactly convenient to get to - and what if you don't have a car, to begin with? When it comes to being offered a deal, it can be common to feel as though you are being 'ripped off' and over-sold to. From personal experiences of buying cars over the years with my wife, I have witnessed first-hand how the experience can also be a patronising one for women, who too often are made to feel less knowledgeable on all things car-related.
Buying a car is the third biggest purchase you can make, after buying a house and getting married. Why is it, then, that car dealers don't attempt to maintain a relationship with their customers and build Lifetime Value? 
There is a clear customer lifecycle to manage. Most cars are bought on a contract, yet it is common not to hear from the dealer before the contract is up. At most, if you've purchased a high-end car, you may receive a magazine in the post or an invite to a track day. 
But if a customer has already purchased a car from the dealer, does that not potentially present an opportunity to seel another car to their partner, children and/or parents?
This is where we've seen brands such as Tesla and Jaguar Land Rover disintermediating and going directly to the consumer, by opening 'car stores' in more convenient locations such as shopping malls. 
Public Transport
There are often problems with public transport, be it buses or trains not running on time, or only going from one pre-determined destination at a scheduled time, to another.
Our Bus in New Jersey, US, is changing that. The company has created a position whereby buses go from point to point, hence getting there quicker, and if a customer can get 90 people to sign up for a new route that they have requested, they will receive free travel for life.
The buses are clean, have free wi-fi, and charging points for electrical devices. This is a perfect example of a business that recognises the points of friction within an industry and works to improve the experience for their customers. 
Banking
Another sector that is ripe for ongoing disruption is banking. Banks are traditionally open at hours inconvenient to customers, often opening at 09:15 and closing at 16:30, with limited access on the weekends. 
Metro Bank is one of the key disruptors in this industry. Open early and closing late on weekdays, they've also extended their weekend opening hours and are located in places convenient for customers (retail parks, etc.). 


What's the moral of the story?
The retailers who will emerge from the current realignment of the high street successfully will be those who really understand what it means to put the customer first. They will empower their employees to put the customer at the heart of all they do; they will have the right insight, technology, processes and capabilities to deliver on customer promises and guarantees, and will lead by example to drive the cultural changes required to become a truly customer-centric organization.
They will do as Our Bus did and walk through the customer journey examining all the touch points in order to determine how they could improve their proposition and make it easier for their customers to buy from them.
These businesses will also have a much greater focus on customer retention. Retailers currently focus almost exclusively on the top of the funnel, bringing new customers to the door. Too often, businesses end up putting in all their hard work and money on acquiring these customers, but then take customer loyalty for granted.
Loyalty is earned, and companies must work hard to keep on earning it. As the saying goes, a customer is for life, not just for Christmas! Retailers who survive and thrive will be those who put th customer at the heart of what they do.