Forget Management Fads – It's Simply a Case of Putting Trust in Your People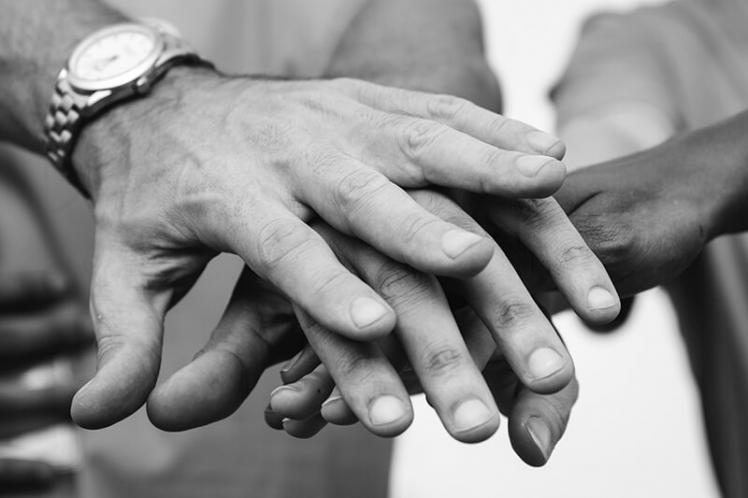 How we built a management style based on Henry Ford and WWI
When Henry Ford started mass-producing cars in 1903, and then took 25 years to get his factory the way he wanted it, he completely redesigned the way human energy flow in organizations was understood.  Individuals became part of the machine.  It became the dominant model for industrial management and was given an enormous impetus by the production demands made by World War 1 – the first ever industrial-scale war, though alas not the last.
The first MBA programme started at Harvard in 1908, though there had been business and government schools in Europe for 90 years before that.  Bit-by-bit what we now experience as a flood tide of management literature came from that source.  As have management fads.
Richard Pascale of the Said Oxford University Business School has shown that between 1950 and 2000 there were at least 37 different new management ideas – "business fads", he called them, by which management tried to make their organizations better.  From 'decision trees' to 'total quality management' to 'one-minute management' to 'the learning organization', to name but a few, Pascale's research convinced him that organizations are living systems and should be guided by the principles of nature, not machines
Reinventing organizations in the 21stC.
In 2014 Frederic Laloux published Reinventing Organizations.  It is a remarkable book, Darwinian in its quality of observation and the conclusions that can be drawn.  Laloux set out to find organizations that had adopted an approach to business that were built on a fundamental assumption of the self-regulating capabilities of people who were to be trusted to pursue organizational goals where meaning and purpose were embedded in the fabric of the organization's culture. 
What he discovered was that not only did such organizations exist, though none of them knew of the others' existence, but that they produce profit not as the focus of the organization's existence but as a consequence of its purpose.   He also observed that power was shared naturally and effectively; that HR disappeared almost completely; and that complex decisions, like major investments in new machinery, were managed extremely well by the people who would use the machinery rather than being dictated by the people who 'managed' others into using the machinery.  So lots of overhead costs disappeared. 
HR is the only part of any organization to which 'hate' and 'toxic' have been applied
The growth of HR is a curious late 20th century phenomenon.  In The Fear-free Organization one chapter traces the development of how HR seems to have taken over 'people', dispossessing managers and leaders from a critical part of their roles, and also disabling people in the continuously creative process of being responsible.  It is the only part of any organization to which the terms 'hate' and 'toxic' have been applied.
That is a very serious state of affairs.  If the department that is supposed to mobilise human energy so proscribes the way that it can be used that a great deal of the available energy in individuals gets used in managing unproductive, performance-driven demands, then HR creates the very conditions to which it then applies its methodologies as remedy that created the need for remedy I the first place, in an ever-spiraling system of control.
What if one of Henry Ford's modern cars were driven with one foot on the accelerator and one on the brake?  It would shudder to a halt or burn out.  That's what executive stress is, and it's bad news. 
Your people hold the key to a more positive and sustainable future
The good news is that the modern brain sciences are giving us a fix on how energy is managed by the brain and what the accelerator and braking processes are all about.  The Fear-Free Organization explores that knowledge, and creates the beginnings of a blueprint for how sustainable organizations would work.
The prospect for great organizations to be sustainable lies not in just seeking profit but in the continuous exercise of the quality of relationships embedded in purpose.  Read our book in parallel with Laloux.  You will be looking at the future.
This article is based in part on a chapter by Paul Brown called Creating and managing productive energy in staff in On Human Capital Development – Volume 3 published by Le & Associates, Saigon, in Vietnamese and English.