Leading Cultural Change and Building a Culture of Pride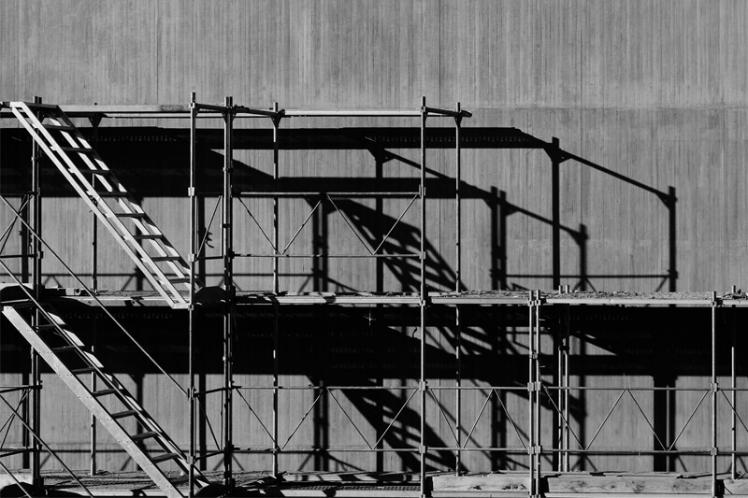 A Culture of Pride: Lose This at Your Peril
Introduction
Recently I returned from a summer school at the University of California where I studied the strategies of Silicon Valley success stories such as Google whilst attending NLPU. Throughout the course which reviewed the success factors that generate advanced NLP training skills, enable the application of collective intelligence and facilitate high performance stakeholder collaboration I internalised a simple yet powerful set of principles that I would like to share with you. However, firstly a personal statement.

A Personal Statement
I admire Jeremy Corbyn, yes I do. I admire his belief in his ideas and his integrity and passion for the idea of a 'Entrepreneurial Public Sector'. I admire the fact that he has a 'Passion' for Public Services. I like the idea that he has a 'Vision' for the becoming of Public Services. I also like the idea that he can 'Ignite' passion and create a shared sense of 'Ambition' and 'Purpose' in many of his supporters. I also very much like the idea of 'Social Public Enterprise'.
I also admire Google for the very same reasons. Google are working with Social Enterprise projects on a global scale. They are enabling knowledge and technology transfers that are transforming Public Sector models. They are a visionary organisation and potentially a role model for all sector organisations. Both Jeremy Corbyn and Google are building a shared culture of pride that people can chose to positively identify with. I like that very much.
A Culture of Pride
Would you believe me if I were to say that the lessons I benefited from at NLPU California derived from the study of Google and the work of Robert Dilts into 'Success Factor Modelling' reflected the strategy that Jeremy Corbyn is using to generate his leadership position? Well the truth is they have much in common. They both believe in 'ideas' greater than simply managing budgets and delivering day to day services or goods. They believe in the strategy that people will get behind an idea. They need leaders who can articulate a shared sense of vision and purpose that makes the experience of doing something worthwhile beyond an hourly rate. Both Google and Jeremy Corbyn believe in building a 'culture of pride'.
The Strategic Principle
In our book Leading Cultural Change, James McCalman and I provide a theoretical and practical framework for Public Sector leaders involved in transforming Public Services operating cultures. We wrote this book because we thought we could enable the transfer of both the knowledge and methods required to design and lead successful Public Sector change. In our book we follow the efforts of a Public Sector organisation attempting to shift its culture from a traditional Public Sector department to one characterised by a powerful sense of Civic Pride incorporating entrepreneurial spirit and embracing commercial techniques.
We recognised implicitly that people follow ideas. People like to be associated with an organisation that stands for something other than profit or cost control. People want to co-author the mission and vision and ambitions of the organisation they identify with. People care about following leaders who also care. These were the principles that guided our thinking and these are the powerful principles that are guiding the thinking of Google and whether you agree with him or not Jeremy Corbyn.
A Warning from History
In our book however we also we warn of the trap and danger of a culture emerging in the Public Sector that privileges functional cost control methods. One which is driven by economic determinism. A culture that squeezes out risk and marginalises its stakeholders. A culture that inevitably loses its sense of Civic pride, that has no sense of mission or vision and loses its self-respect. We encourage the application of Organisational Development methods described in our book which advance generative collaboration, enable access to collective intelligence and build a sense of shared ownership for the strategic challenges facing the organisation.
It is clear that some Public Sector organisations have gone down the road of economic reform to the point that they have disconnected from their key stakeholders. They have lost that sense of Civic Pride that united the organisation in the past. In our book we offer practical ideas and methodologies through which leaders can re vitalise their organisational cultures and start on a journey that puts the pride back into the work and encourages a sense of caring about wider society and the organisations role in society at large.
About the author: Dr. David Potter is the founder of The Cultural Change Company, which specializes in enabling cultural change interventions. He frequently teaches and presents to students on MBA and Executive courses on the topic of cultural change, including at Adam Smith Business School University of Glasgow, University of St Andrews Business School, Glasgow Caledonian University and Glasgow University Business School. He is a highly experienced corporate strategist and change manager and delivers numerous change management seminars to change leaders in organizations, as well as designing cultural change programmes for a range of blue-chip clients.
Special offer! Save 20% on his book Leading Cultural Change with discount code HRLCCB