Want to start reading immediately? Get a FREE ebook with your print copy when you select the "bundle" option. T+Cs apply.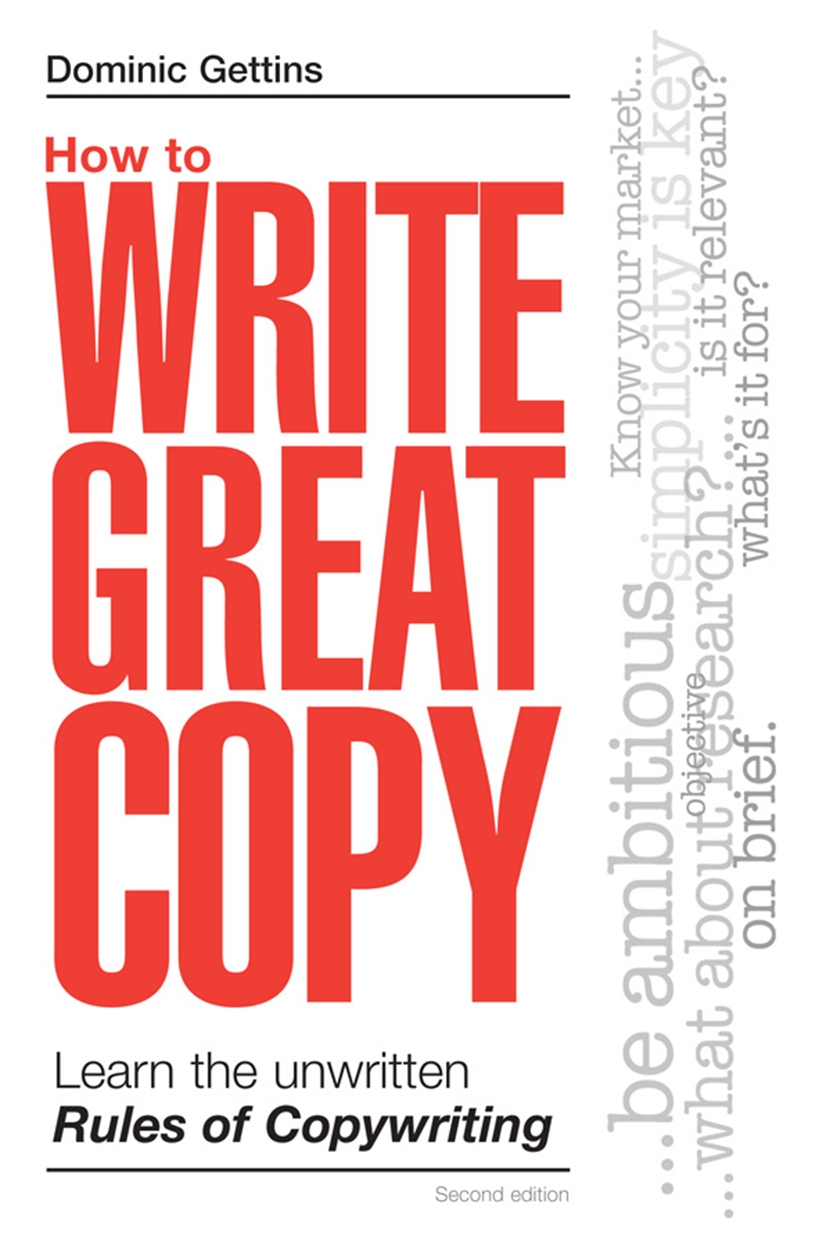 How to Write Great Copy
Learn the Unwritten Rules of Copywriting
In 'How to Write Great Copy', Dominic Gettins divides the process of writing copy into eight practical rules which have proved successful where used on courses and workshops as well as in many successful advertising campaigns.
EAN: 9780749446635
Edition: 2
Published:
Format: 235 x 155
208 pages
About the book
In our visually dominated age, there is an even greater reason for copy to be beautifully and sharply written, to have impact and immediacy.

Dominic Gettins spent many years writing copy and training others to do so. In this slim elegantly written guide, he clearly demonstrates his ability to get his message across and shows readers how to do the same.

He articulates the uncodified knowledge copywriters and art directors use when writing ads for readers to apply to any communications they have to produce.The techniques and principles can be applied to any form of promotional writing, in national press, newsletters, press releases, direct mail shots, posters, TV, radio, and even internal reports and memos. He presents these in the form of 8 essential rules: 1.Know your target market; 2.Do research; 3.Answer the brief; 4.Be relevant; 5.Be objective; 6.Keep it simple; 7.Know your medium; 8.Be ambitious.
About the authors
Dominic Gettins is a highly-acclaimed copywriter whose work has won many awards. His rules have been adopted by many leading organizations for many years, such as the BBC, Microsoft and Abbey National. He is now Creative Director at Euro RSCG London, one of the world's largest communications consultancies.
Get tailored expertise every week, plus exclusive content and discounts