Employee Engagement - Don't forget the little things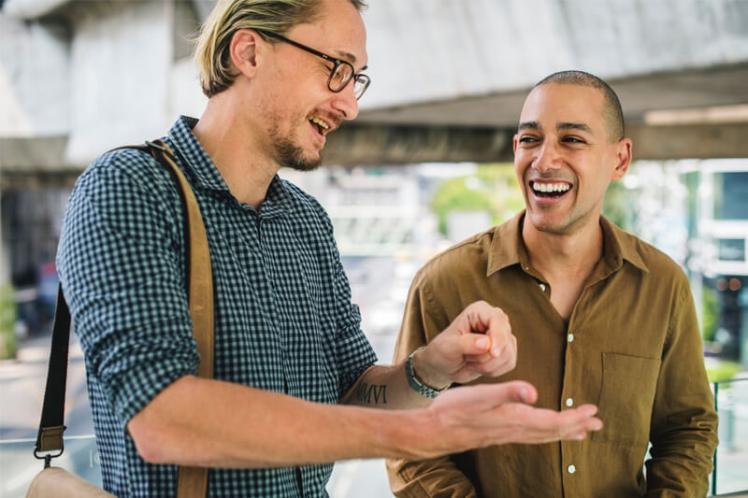 6 things managers can do everyday to support engagement activities within their team
Over the course of my career, working with senior leaders and people managers in a variety of organisations and industries, employee engagement has been a consistent challenge. Whilst it is now well recognized as an important factor for business success, many leaders raise concerns with that they don't know HOW to measure or improve employee engagement. As with many leadership initiatives, it appears to be more complex than it really needs to be. Understanding what it is in very simple terms will help managers to understand the small things that they can do to positively impact employee engagement – but also to keep an eye out for the things that they do that might negatively impact it. And many managers feel they don't have the specialist knowledge or skill to be able to put the right focus on engagement, and most struggle to find the time.
I take the view that little things really matter – that whether your organisation is big or small, whether you have HR expertize on hand or not, there are initiatives that can be done simply, cheaply, quickly – but effectively. I wrote 50 Top Tools for Employee Engagement as a collection of some of the tools I have seen, used and recommended over many years, with a view that it could both enable and inspire people managers throughout organizations to keep employees engaged. 
Whilst the tools in the book are a great resource, it is important that as people managers, we don't forget the 'small stuff' – the little things that we can do every day to support engagement activities within the team. Here's a few ideas – but it's not exhaustive. Consider what it is that matters to you, and add that to your own daily to-do list.
Say Hello

A simple, warm and genuine greeting at the start or the end of the day goes a long way to building relationships with your team. We've all had a boss who didn't say good morning when they arrived, or grunted at you as they left the office … and we probably didn't like it!


Treat the Team

Bring in the treats occasionally for no reason at all – and yes, pay for it out of your own money, don't expense it! You'll be surprised at how far a box of donuts can take you in goodwill.


Do Lunch

Join your team for lunch every now and again – don't always be too busy, or mixing with a management crowd. Break down some barriers by inviting yourself along and engaging in lunch time chat.


Go Informal

Make time for informal meetings and conversations – individually and collectively. Don't save everything for the formal sessions, but when you can and if it's appropriate, share news or announcements in a less formal setting


Be Thankful

Not just a 'thanks' as someone hands you the report you've been waiting for, but a few moments from your day to offer a genuine show of appreciation for the information, the work, the effort, the idea, etc. Recognize it, but also reflect on the impact that it had on you. Being told you are appreciated is great, but knowing why and what impact it had on someone else is an added bonus.


Walkabout

Break out of your office occasionally. Being trapped behind your desk all day won't give you the opportunity to get to know your team members, or to know what's really going on in the team. Get out there and mingle. Or go mad, and take your small team to the local coffee shop or ice cream parlour!


Chat

Stop emailing and start chatting. Get out from behind your keyboard and go and personally discuss issues or challenges or updates with people beyond your team. 


Empathize

Remember what was important to you, and recognize that if it mattered to you, it probably matters to people who work with and for you. Was it remembering important events outside work (the marathon you were running, your wedding, your significant birthday), or noticing you were in the office late, or saying thank you for a great piece of work? an organizational development consultant at Mitchell Palmer Limited specializing in employee engagement, coaching, talent management and change. She works with businesses both in the UK and internationally that include consumer electronics, FMCGs, pharmaceuticals as well as those in the transportation, insurance, not for profit and education sectors. Prior to this, Debbie held in-house HR and OD roles for British American Tobacco for 10 years, and has previous experience in HR for retail, public sector and manufacturing businesses.